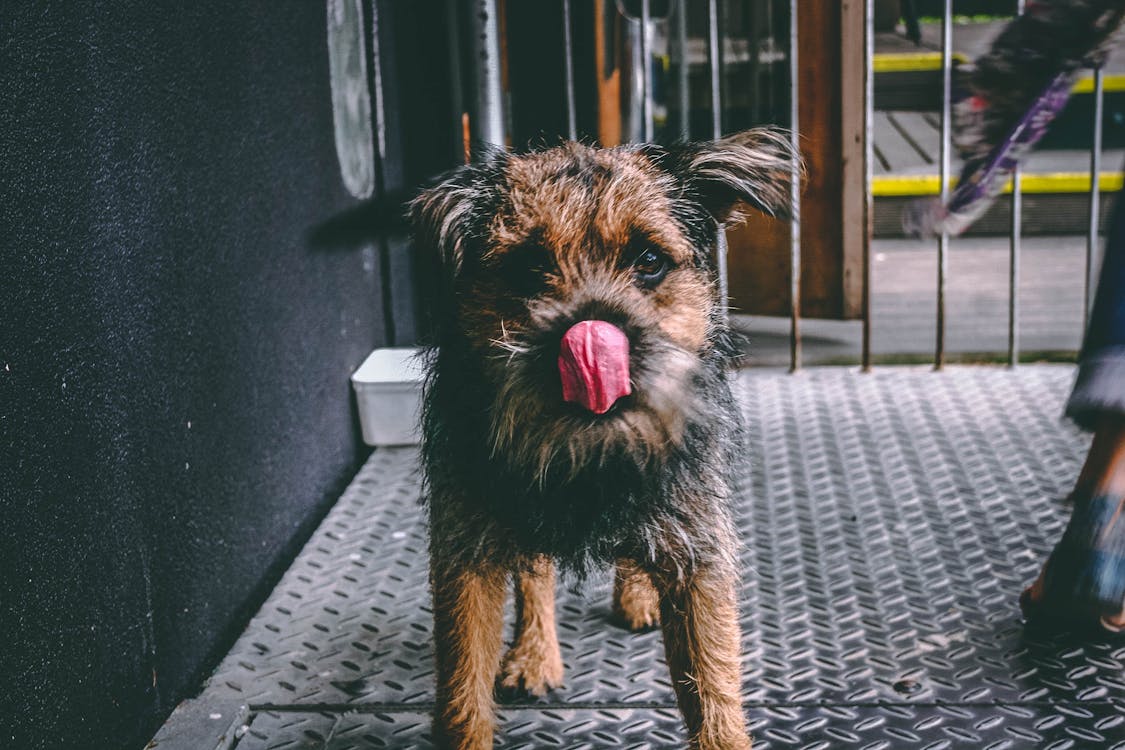 Last month, we helped to reunite border collie Maiden with her family. Maiden had a fear of thunder, so we decided to give you all some tips on helping your pup's fear of thunder to celebrate the reunion. Astraphobia, the fear of thunder, is one of the most common fears experienced by dogs, along with fear of other loud noises such as fireworks. Other examples of common doggy fears include:
Other dogs;
Strangers;
Children;
Cars;
Men;
Specific objects;
Vets.
We'll discuss all of these fears in the future, but first we're going to explore one of the strangest and most inconvenient of the common dog fears: The Fear of Stairs.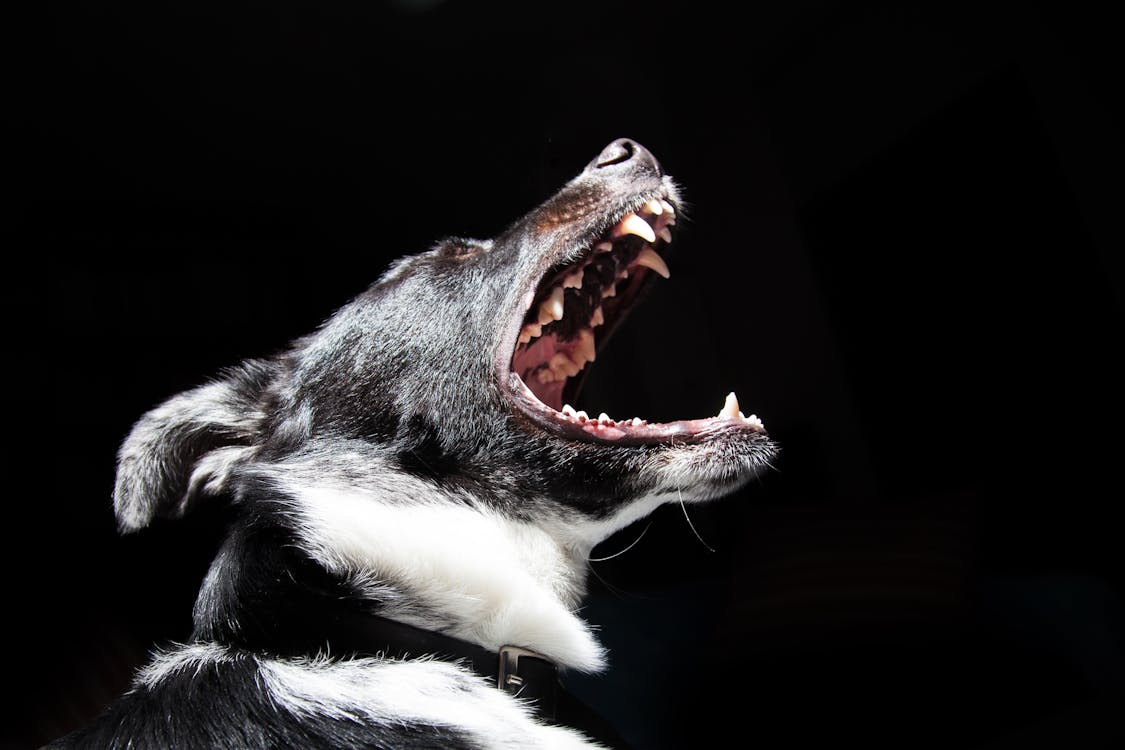 Many of us have encountered a dog who is afraid of staircases and other steps, or at least seen videos of them online. Watching your pup cry, give up, tuck their tail between their legs or tremble hopelessly at the sight of stairs can be understandably stressful or upsetting for any caring owner.
A common way of dealing with this fear is to force the dog up and down the steps in an attempt to show them there's nothing to be afraid of. Unfortunately, this method doesn't always help an animal to overcome the fear. To truly help your dog's fear, you really need an understanding of the underlying causes.
There are any number of different reasons that this fear has developed. In some cases, the dog might have experienced something in the past that has caused them to associate stairs with things that are scary, hurtful or otherwise unpleasant. Maybe the dog was once scolded for ascending, descending or going near a set of steps, or was pushed down them.
Perhaps the dog fell down steps as a puppy and was frightened by the experience, or has simply never come across stairs before.
Maybe the dog was abused by previous owners, and was led up steps to the place where the abuse occurred. Older dogs may develop a fear of stairs if they're used to living in single-storey homes and are suddenly moved into a house with more than one floor. If your dog never had to climb stairs in their formative years and received no training, it's likely you'll see a certain amount of fear at first.
In these cases, it's very possible that even the most well-behaved and gentle dog will bite or nip their owner in a bid to communicate their fear. Rather than forcing your dog to live through their biggest fear with no effect, it's often a better idea to help them through use of counter-conditioning and positive reinforcement (positive motivators like treats and praise).
However, before you attempt to train them out of this fear, you should consult with your vet first to make sure this step-phobia isn't the result of an injury or other physical condition.
Overcoming the Fear
The good news is that it's generally fairly simple to help your dog recover from their fear of the stairs. These are just a few tips to help you on your way:
Make Way! Before trying to get your dog up the stairs, make sure the steps are clear and safe. Remove anything that your dog could knock over or stumble on. Getting spooked right at the start of training will only make matters worse!
Counter-Condition! As the Animal Humane Society explain, "Counter conditioning means training an animal to display a behaviour that is different than his current reaction to a stimulus." In other words, you want to replace your dog's reaction of fear with one of excitement or joy. You may begin by standing near the staircase and encouraging your dog to approach. Tools that may come in handy here include a high value treat or a cherished toy.
When your dog comes to you by the stairs, shower them with praise and reward them appropriately. Try to remove their negative association to the stairs by replacing it with the feeling that they are the best dog on the planet.
Start at the Beginning! Don't try to force your dog to run before they've learned to walk. If the stairs in your house are very steep, make things simpler by taking Rover somewhere with low, wide steps. Get your dog to practice climbing here with all of the encouragement, treats and rewards they need. If possible, someone should stay behind them on the stairs to provide extra support. Each time they reach the top or bottom of the steps, give them an extra special reward.
Ups and Downs! Keep in mind that going up and down the stairs can be two completely different experiences for dogs, and require different skill sets. Once your dog has mastered going up the stairs, be prepared to start the entire process again from the top!
Choose Your Timing Wisely. Dogs are more receptive to training when they are happy and alert. If your dog is overly tired, needs to eat or is eagerly waiting for a walk, it's best to save your training for later. It's also a good idea to keep Rover's interest by splitting training sessions into numerous shorter (around 10 minutes) sessions rather than one long lesson.
It can be a good idea to plan your training sessions for directly before playtime or a walk outside. This will mean your dog is happier about training as they'll know that something fun will happen afterwards.
If you believe your dog's fear of stairs may be as a result of abuse in the past, there may be some other things you can do to help them. Start by reading some of our other posts on the subject!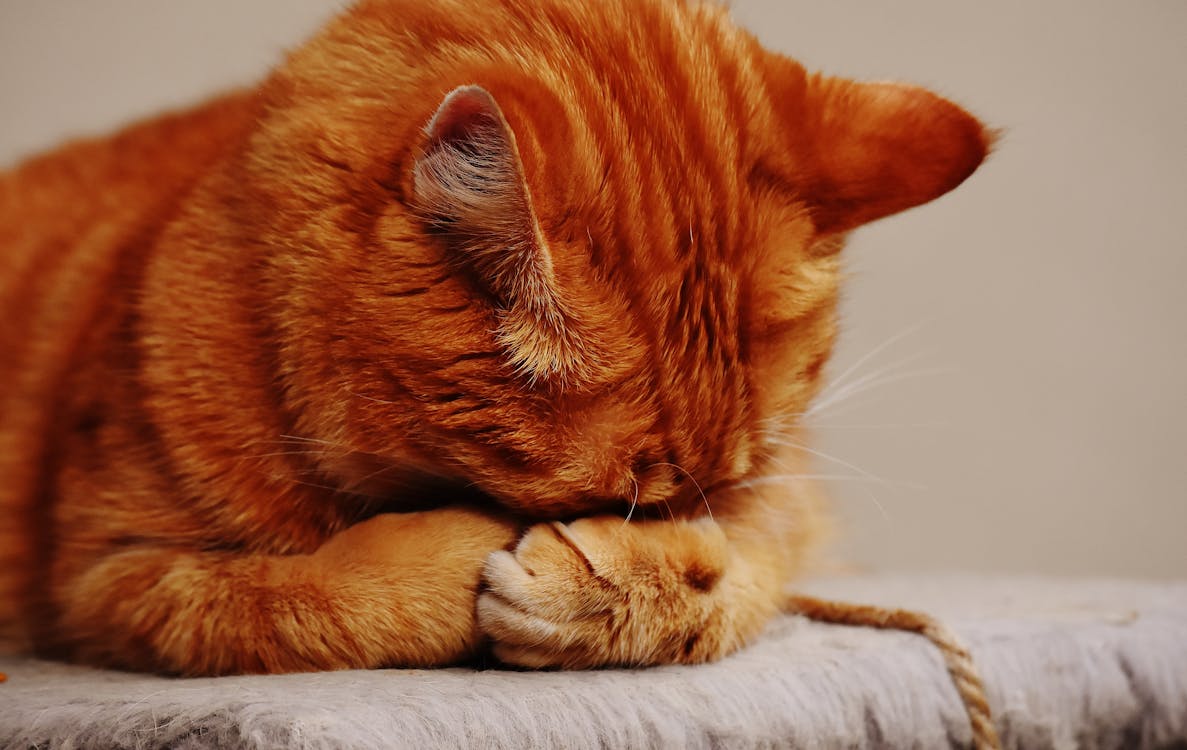 When you're looking for a beloved pet who's gone missing, you're not always going to be thinking straight. This is completely understandable - someone you care about has gone missing. You're upset. You're stressed. You're going to make a few mistakes, and that's okay. Today, we're going to talk about 5 major mistakes that people sometimes make when searching for their missing pet. Hopefully, this will help you avoid making similar mistakes, so that you can spend more of your time searching for your pets effectively.
1. Unhelpful "Lost Pet" Posters
Of course, the hope is that you'll never have to search for your pet with "Lost Dog" (or cat or bird) posters but if it does come to that, there are some common mistakes you should try to avoid.
First of all, you want as many people to be able to see your poster as possible so that there are lots of people keeping an eye out. Avoid using small print on your poster so that people in moving vehicles can still read it. If someone needs to pull over, slow down or squint to see what you've written, they won't read it. The vast majority of people aren't going to go out of their way to read a poster.
Second, make sure people who see your poster can make out what your pet looks like. Small, poor quality photographs are better than nothing, but what you really want is a large, high-quality image to show people what they're looking for. A large, eye-catching image has a better chance of staying in someone's mind, whether they want it to or not.
Finally, don't try and fit too much writing on the poster. Only include the essential information, so that the text that matters can be displayed in large, eye-catching type.
If you register with Lost Pet Finders, we design a printable lost pet flyer, which is available for free as soon as you register your pet.
2. Don't Put All of Your Faith in a Microchip
Microchips are a spectacular piece of technology, and easily the best tool we currently have when looking for a lost pet. But pet owners can fall into the trap of putting a little too much faith in them. It's important that you know that microchips are not foolproof.
Microchips are not GPS trackers, and cannot tell you where your pet is. Most importantly of all, microchips will only help you if you register them, something a shocking amount of people forget to do.
This technology works using radio frequency identification technology, with each chip holding its own unique serial number. If a missing pet is brought into a pound or veterinarian's office, it'll be scanned for a microchip. If the microchip is registered, the vet will be able to match your details to the unique code and return your pet to you. If the chip isn't registered, there's nothing it can do for you.
3. Don't Wait Too Long
It's pretty common for a lot of pets - especially cats - to go exploring every now and then. This can make it difficult for pet owners to know if their pet is missing, or if it's just out on an adventure and knows to return in its own time.
If you're uncertain whether you should start searching yet, your best bet is probably to get looking. It's better to start searching early and find out you didn't need to, than to find out too late that you should have began your search a long time ago.
4. Don't Just Call Them
You might have the most well-trained pet on this planet, but that still doesn't mean they'll definitely come when you call. Being lost can be a pretty traumatic event and just like humans, your pet is capable of suffering from shock. It's common for pet owners to rely on their pet's ability to recognise their owner's voice and their name, but this is often a waste of time.
A lot of humans have very similar voices, especially when heard from a distance. Our smells, however, are far more unique to us!
5. Don't Fall for Lost Pet Scams
We love our pets, and that's a wonderful thing. But sadly, some people might use this fact as a way of making an easy buck.
If you're offering a reward for your missing pet and someone claims to have found them, try to find a way of verifying this person definitely has your pet before moving forward with them. Does your pet have any unique features which aren't visible on your poster? Can you ask the person to provide a photograph of your pet?
As a general rule, it's a good idea to be wary of anyone who expects to receive their reward money before returning your pet.