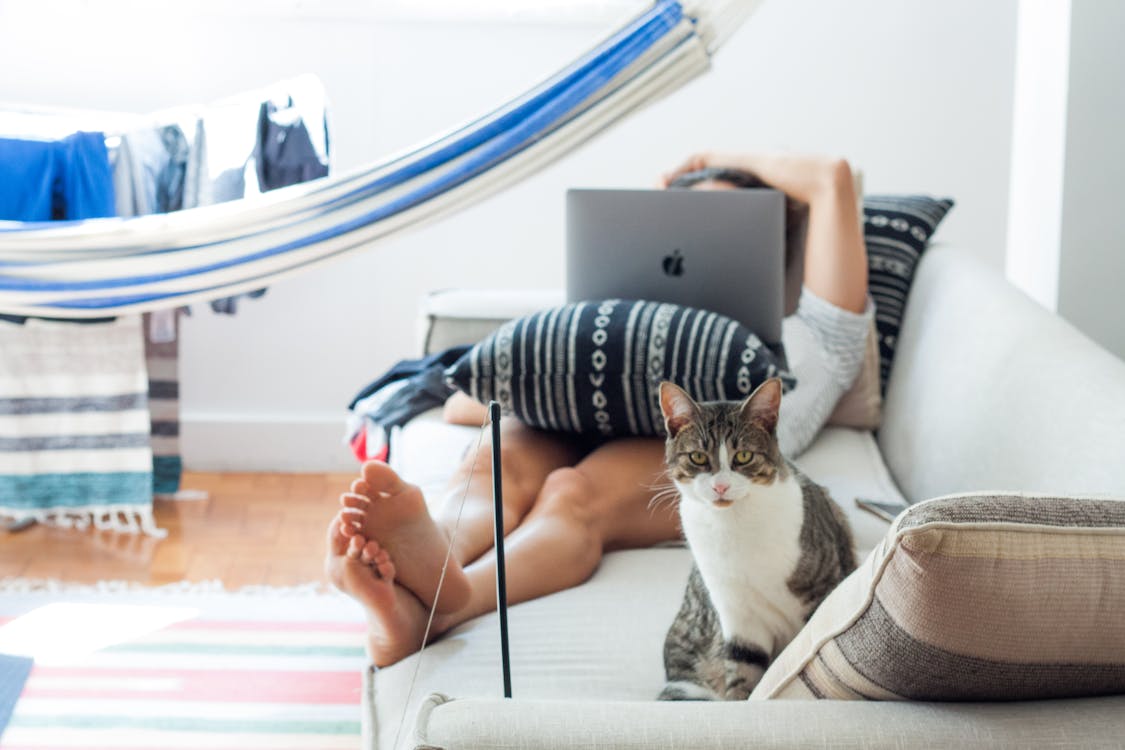 In our last post, we talked about some of the problems (and unexpected joys) of living with a shy cat. We explored the spectrum of shyness a cat might experience, with some only having a certain amount of anxiety while settling into new places, and others who constantly feel the need to hide, can't build trust with their family and are generally just on edge. Today, we're going to talk about how you might begin to socialise your shy cat and hopefully take away some of the anxiety she might be living with.
First of all, like many humans, cats tend to thrive the most when they have a daily routine they can count on, and this is no less true for shy felines. A simple way to put your furry friend at ease is to interact with her and feed her at roughly the same time every day. If you find that food is the way to your cat's heart, this is a wonderful way of positive reinforcement. Use tasty snacks to encourage her to play with you, but make sure they're healthy. Loading your feline friend up with unhealthy treats won't help anyone, and will just give you and your pet a whole new problem to deal with. Always make sure you're feeding your pet a diet appropriate to their species and full of nutrients and fresh foods.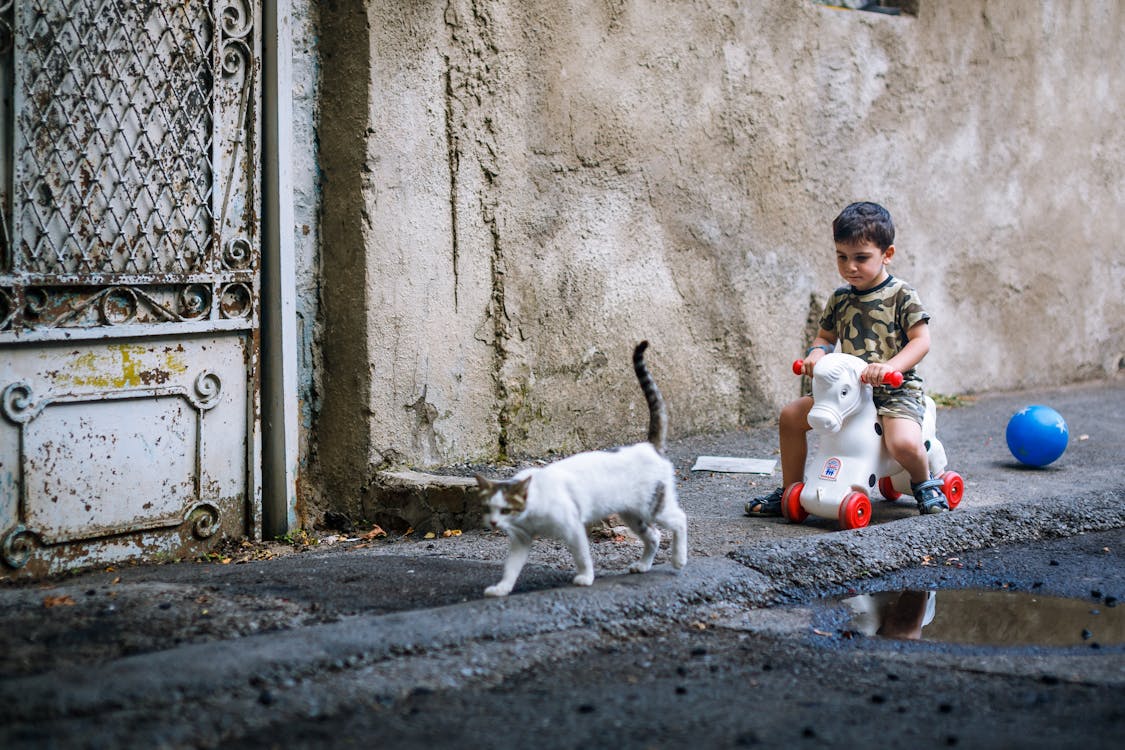 It's also a good idea to try and keep her living space at a similar level of cleanliness, and remember to clean her litter tray every day. Caring for your cat's basic needs in a routine that lets her know she can rely on you will help her feel more comfortable and allow you to build up trust.
While it may not always be possible to avoid making a noise, it's a good idea to try and keep things as quiet and calm around the house as you can. This applies to when you're interacting with your cat: try to be encouraging, gentle and quiet, and never force contact when touching her. Don't stare at her, as this can be interpreted as a threatening action to shy cats, and try to speak and move as softly and slowly as you possibly can. Similarly, never try to pet your cat by moving your hand directly towards her face. Instead, try petting her from one side around her ears, face and head.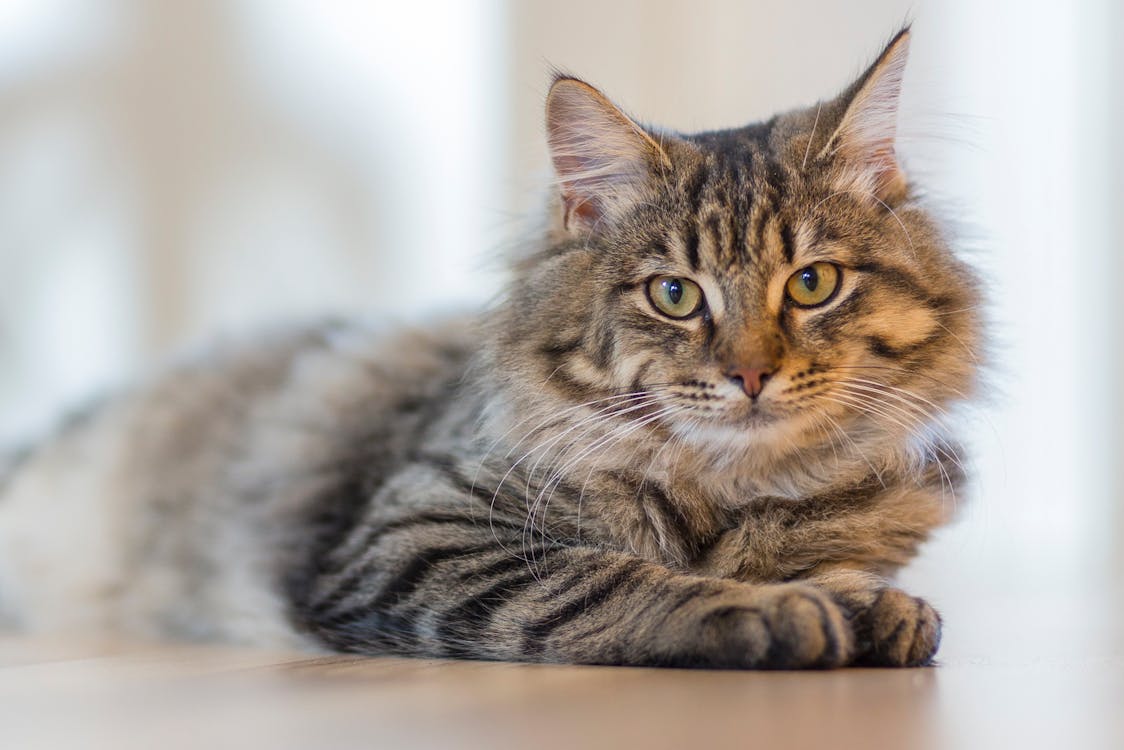 When it comes to unavoidably noisy activities such as construction work, social gatherings and vacuuming, it can also be helpful to restrict your cat to a more quiet area of the house.
If she has a habit of running away whenever you walk close to her, try holding your back towards her as you pass her. This will create a dynamic where you are the vulnerable party, so your cat will feel less threatened. Never force your shy cat to do anything she isn't ready and willing to do. Unless it's entirely unavoidable (as in an emergency situation), never pull her out of a hiding place or hold her when she doesn't want to be held. This will only encourage her to fear you and will destroy any trust you have built with her.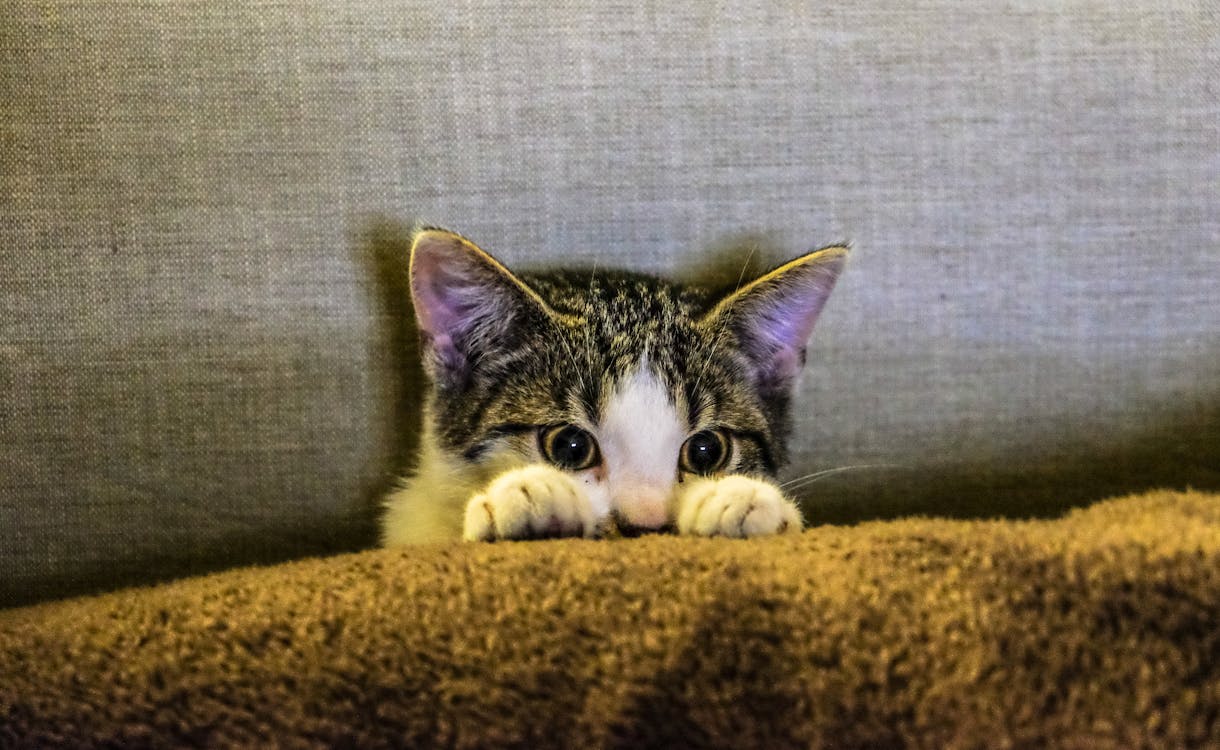 Cats are independent characters who are most comfortable when they feel as though they are in control of their actions and surroundings. While failing to acknowledge this can cause any feline to get irritable, it's especially important in shy cats who can get incredibly anxious. Rather than chasing your her, encourage your cat to come to you. Rather than dragging her out of her hiding place, figure out a way of bonding with your cat while she's in her favourite spot.
Above all else, be patient. Just like people, cats are individuals and will grow and change at different speeds. As a general rule, kittens can be successfully socialised far more quickly than older cats, as this is the age at which they would naturally learn most of their skills. All the same, it is entirely possible for you to improve your adult cat's sociability if you give her time to learn.
Need more information on caring for a pet with anxiety issues? Check out our posts on identifying (Post) and rehabilitating (Post 1 | Post 2) a previously abused dog.
Reunions
Above all else, our aim is to make sure as many pets as possible get to be with families who will love them and give them all the care they need no matter what, and this includes reuniting wandering animals with their worried parents. Here are just a few of our recent success stories!
Mi Mi
"Someone gave me a ring and provided some information through your list. Although it was not the cat but at the time her phone call gave me hope and sense of community help and a lot of comforts. Thank you very much. Your service is very fast and reach a lot of places. It helps me ease my worry a lot. It is much appreciated."
Kevin
"Fantastic news!!
Kev has been found and is now in solitary confinement, with all lock picks confiscated!
Thanks to the neighbour 4 houses down, who contacted me this afternoon after seeing one of the Pet Alert Flyers from the LPF site.
His favourite treats were his downfall (but enabled me to catch him.)
Cat door removed entirely."
Hugo
"After 11 gruelling days missing, our Hugo was returned to us at 7:30pm 4/6/17. A neighbour had him for a week and we think he had no intention of handing him over to authorities. It was through perserverence of posters supplied by LPF, and flyers we made ourselves for door knocking - that we got the call. Our community was well aware of Hugo missing, and through spreading the word we got a lead to target a certain street in our area and within hours of doing so Hugo was reunited! Thank you LPF for all of your ongoing support - your checklist, and emails to keep us going and not give up."
Max
"Service is great - he was found nearby the apartment."
Roxy
"It was reassuring to feel others a part of the search. Thanks to Bec for her sighting....which turned out not be Roxy. After 5 anxious days Rox came home overnight. She is so timid her disappearance was unusual and distressing. I will now be vigilant and regularly check with LPF to support others."
If there's one thing that gets our tails in a twist, it's hearing the term "scaredy cat" used as an insult! There's nothing wrong with being a little shy every now and then, and a cat's survival instinct is one of the things that makes them the unique little creatures we have come to love. Take Misty, for example. Misty is our current sponsored pet with Hunter Animal Rescue, and she's a deeply affectionate little girl who can be a little shy from time to time. It's one of the (many) things we love about her!
For Misty, being shy just means she can take a little while to settle into a new home, and that's fine. It's when your cat seems constantly on-edge, feels the need to hide and is unable to build trust with its family that you may need to worry. Most of us will have come across a cat with this level of shyness before, either as a pet of a friend or part of our own family. These special cats are often particularly common in pet shelters, either having been abandoned in frustration or converted into a shy cat through the stressful experience of living in an animal shelter.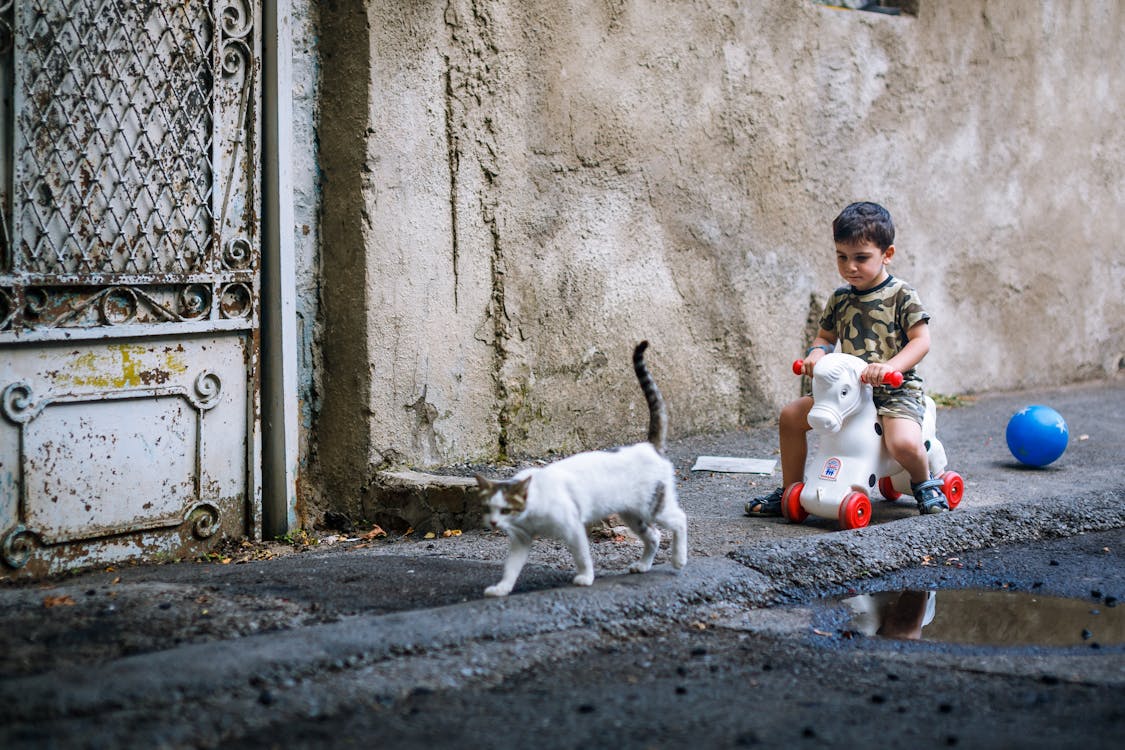 If you're thinking about adding a new furry friend to your family, it is vital that you put a great deal of thought into the type of cat you choose. Some cats are fearless and full of beans, and will fit in perfectly to a home with dogs, action, noise and children. Some cats, however, can be a little more sensitive.
A cat can be shy for any number of different reasons. Perhaps she was abused by a previous owner, or experienced a traumatic event. Maybe she wasn't properly socialised in the first few weeks of her life. Some cats even have a genetic predisposition towards being particularly timid.
Unsurprisingly, shy cats tend to thrive in fairly calm, quiet homes more often than they do in rowdy households full of parties, shouting, children and dominant pets. If you know you're dealing with a timid cat, it's best to avoid sudden movements and loud noises, and it's definitely important that the family dog doesn't try to chase or roughhouse even if he is only playing!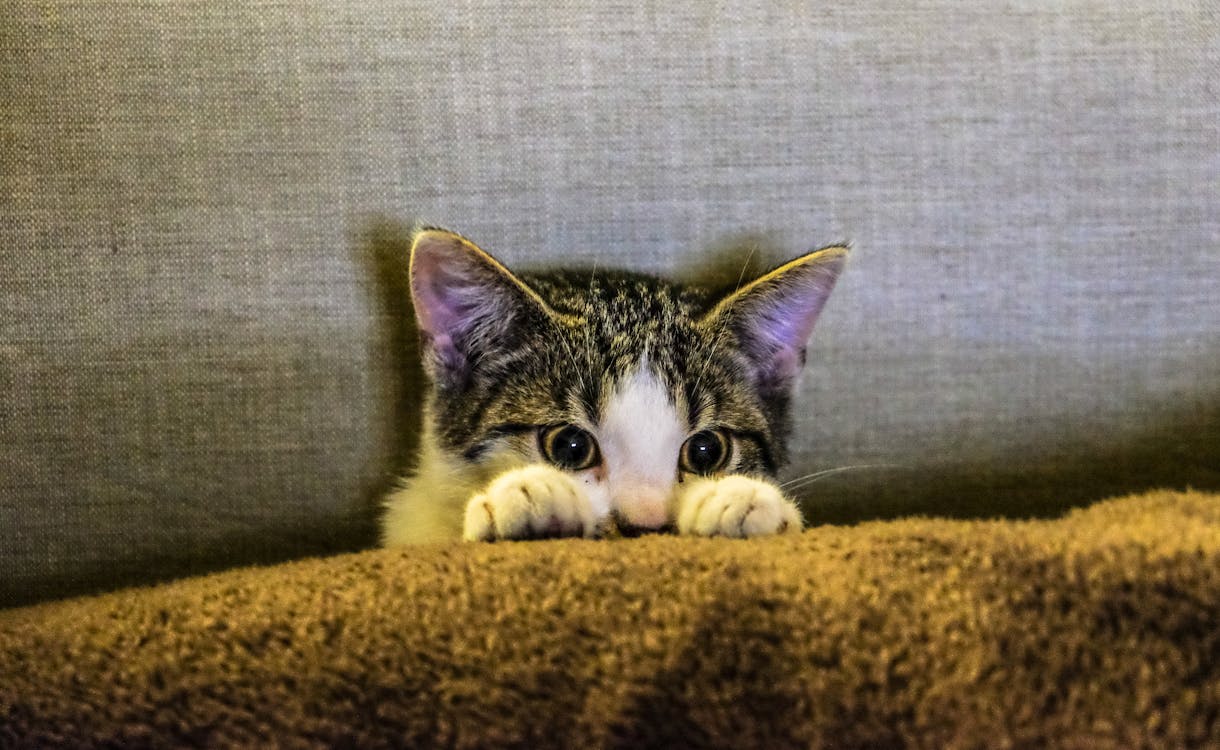 Never leave a new cat on her own with other pets until you're absolutely certain the pets are comfortable with - and no threat to - each other.
Importantly, if your cat is prone to running away and hiding, you mustn't ignore these behaviours. This most likely is not a behaviour that will go away over time, and your cat doesn't simply need to "get used to" the things she fears. The more times it happens, the more time she'll spend hiding, and the more difficult it will be to calm her down.
Whether or not they're particularly shy, cats are generally sensitive to new experiences such as new sounds, smells, routines, tastes and environments. These are all things that you'll need to take into consideration when you bring home a new cat, or if you need to send your current cat to live with someone else for a short while.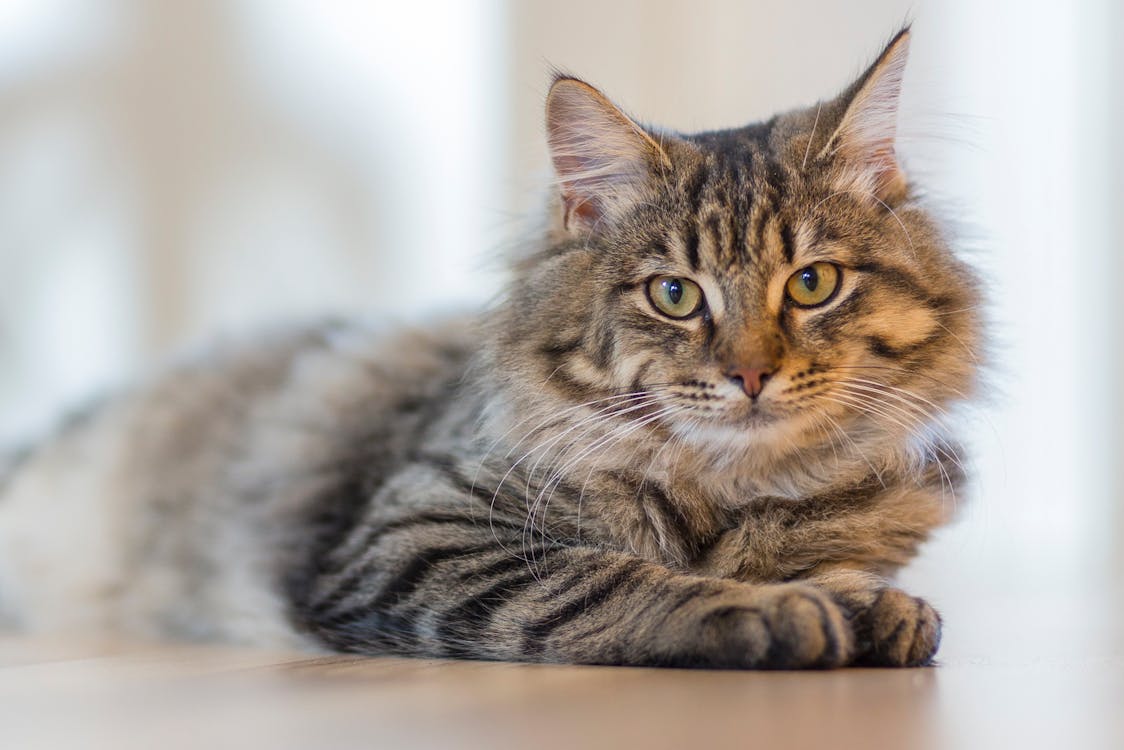 Often, you can make these changes a little easier for your cat to handle by setting up a special living space, even if it's only for the first week-or-so. Try arranging her litterbox, toys, food and bedding in a spare bedroom or other unused (or at least lesser used) space, and don't let guests bother her too much. This method will let her get used to her new conditions in her own way, at her own pace. As your cat gets used to her surroundings, you can introduce her to all of your family members one by one, making sure to keep these meetings quiet and calm.
Just like you and me, every cat is an individual and will grow and learn at its own unique speed. If it feels like it's taking too long for your cat to overcome its shyness, don't be discouraged! Just keep working together and your cat will be your best bud in no time at all.
Reunions
Above all else, our aim is to make sure as many pets as possible get to be with families who will love them and give them all the care they need no matter what, and this includes reuniting wandering animals with their worried parents. Here are just a few of our recent success stories!
Carlos
"was contacted on the site."
Billy
"Billy jumped onto a person's arm in the area. His sister looked for lost parrots in Lane Cove and saw the listing. We just picked Billy up and couldn't be happier."
Nala
"**UPDATE - NALA IS FOUND **
Nala was hiding in a shed.
She was too scared to make a sound for 6 days!
Thank you to the couple that saw my post and checked their house and shed.
It took me a few times calling her name for her to come out of hiding.
Please remember to check your houses and sheds for missing pets. This is a success story
Thank you to the whole community for helping me in my search for my fur baby.
She is so happy to be home. She hasn't stopped meowing!"
Simba
"his dady spent six hours roaming the streets to find him, 8 cats and one bunnie rabbit later he found him :) but the comfort of knowning a service like this exisits and the tips it gave on locating a cat were really valued"
Roxy
"It was reassuring to feel others a part of the search. Thanks to Bec for her sighting....which turned out not be Roxy. After 5 anxious days Rox came home overnight. She is so timid her disappearance was unusual and distressing. I will now be vigilant and regularly check with LPF to support others."