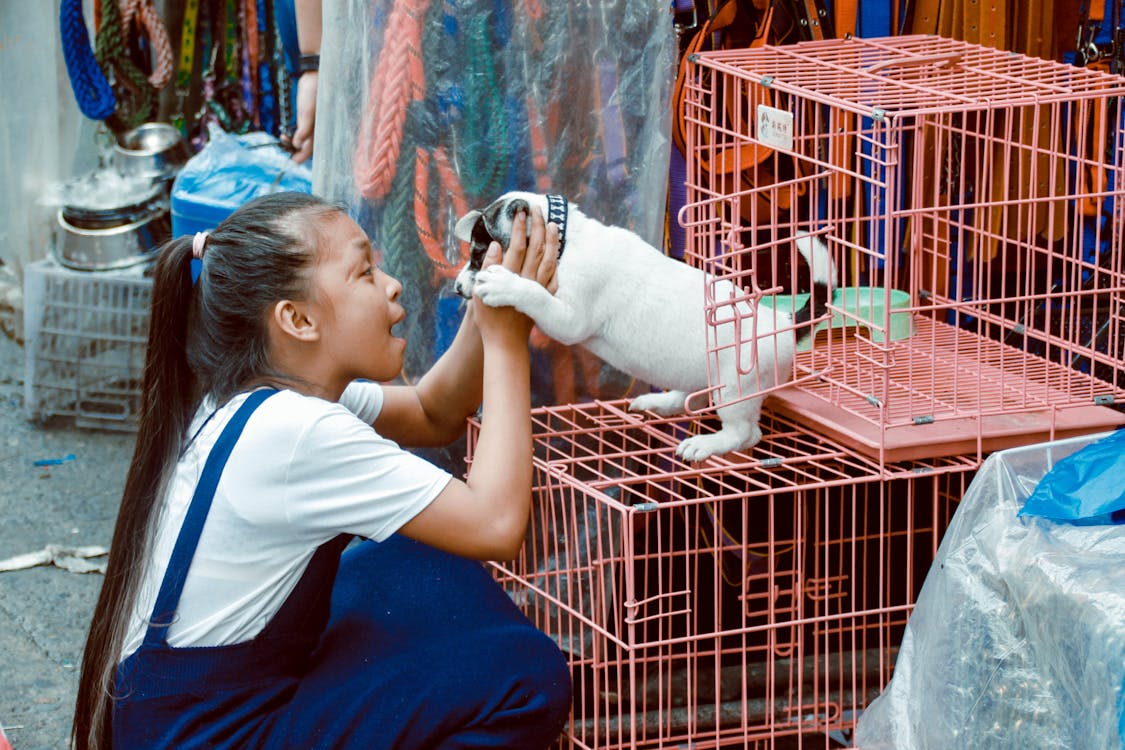 At Lost Pet Finders, we believe that every pet deserves to find the home where they feel secure and happy, and this holds true whether that pet has simply lost its owners temporarily or is in need of a whole new family. This is why, when possible, we really recommend checking out your local pounds and shelters before heading to a pet store. For those based in Australia and New Zealand, here are some of the best sanctuaries to check out:
Australia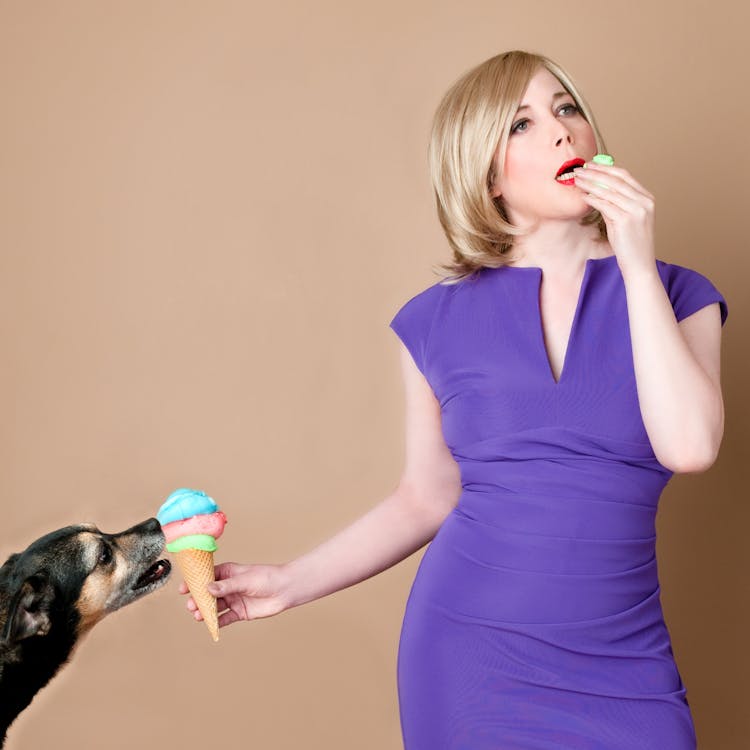 … and of course we can't forget our friends at Hunter Animal Rescue!
New Zealand
Now that you know where to look, here's a quick rundown of some of the main reasons you should consider adopting your new best friend, rather than buying them.
1. What practices do you want your money to support?
If you opt for a local breeder or pet store, your money will most likely end up going straight to something like a puppy mill, an unethical business where baby animals are stored in unhygienic, cramped and clumsy setups without sufficient access to healthcare and socialization. It doesn't matter that you plan on giving your new pet all the love in the world: Once you've contributed to this practice through your purchase, you won't be able to undo that damage.
2. Are you interested in being a superhero?
If you adopt an animal rather than buying one from a store, you're saving a life. In and around 3.7 million animals are euthanized annually in animal pounds and rescues because nobody has adopted them in time. The best way to save one of these lives? Give a shelter animal a home before it can be euthanized. As far as your new rescue pet will be concerned, you'll always be a superhero.
3. You'll get an amazing animal.
Rescue pets aren't "broken". Animal sanctuaries are generally filled to the brim with healthy, playful pets just waiting for their new playmate to come and find them. Most of the pets in a pound are there because of human issues like divorce or job redundancies, not because of any failing on the animal's part. In fact, many are even better pets than the animals you'll find in a store as they'll already be housetrained!
4. It's a whole lot cheaper.
Penny-pinching may not be the most "romantic" reason to choose adoption over shopping, but who's going to turn down a little financial bonus when they're already saving an animal's life? Buying a new dog, for example, can cost anywhere between $500 and $1,000 (USD), with prices varying depending on breed. Meanwhile, opting for a rescue pet brings that price right down to between $20 and $200 (depending on the rescue you go to).
5. #RescuePet #AdoptDontShop #Cute
This is more a tiny bonus than an actual reason to adopt, but it's still something fun to think about: Bragging rights. The only thing better than a cute selfie is a cute selfie with a dog. And the only thing better than a cute picture with a dog is a cute picture with a rescue dog. Posting the perfect picture to your Instagram account isn't a valid reason to adopt an animal, no, but it's definitely something you can look forward to doing once you've made sure you're in a position to give a rescue pet its perfect forever home.
6. Experienced animals are no less worthy of love.
Often, it's the older pets you adopt who are the most loving animals because they know you've saved them from a bad situation. They also tend to be a little easier to deal with and a lot chiller than they would have been when they were younger. When it comes to finding the perfect pet, age is just a number. Just because the rescue animals you meet in your local pound aren't kittens and puppies anymore, it doesn't mean they aren't ready to give you all the love in the world. If you give a rescue animal the happy home they've been looking forward to, they can finally begin to live their life.
7. Taking home an adopted pet can be easier.
If you bring a rescue pet home instead of a brand-new puppy, your household will thank you. As many of the pets in sanctuaries and shelters have had previous owners, there's a high chance your new rescue animal will already be housetrained, allowing you to skip the potty-training phase. It also means introductions will be simpler, as they'll already be used to meeting new people on a regular basis.
8. You won't just be saving one animal.
If you adopt your new pet from a pound or shelter, you'll be allowing that organisation to rescue another animal who they man not necessarily have been able to house before. When you adopt a pet rather than buying, you'll be saving not only your pet, but also one you've never even met.
As amazing as rescues and sanctuaries are, they aren't magical and their buildings do have to follow the laws of physics. They cannot take in an unlimited number of animals. As much as the charities behind pet rescues hate to turn away an animal in need, sometimes they have no choice if there's nowhere to keep them. This means that once a shelter reaches capacity, the pets in their care either need to be adopted or euthanized before any more animals can be taken in.
If there's one thing that gets our tails in a twist, it's hearing the term "scaredy cat" used as an insult! There's nothing wrong with being a little shy every now and then, and a cat's survival instinct is one of the things that makes them the unique little creatures we have come to love. Take Misty, for example. Misty is our current sponsored pet with Hunter Animal Rescue, and she's a deeply affectionate little girl who can be a little shy from time to time. It's one of the (many) things we love about her!
For Misty, being shy just means she can take a little while to settle into a new home, and that's fine. It's when your cat seems constantly on-edge, feels the need to hide and is unable to build trust with its family that you may need to worry. Most of us will have come across a cat with this level of shyness before, either as a pet of a friend or part of our own family. These special cats are often particularly common in pet shelters, either having been abandoned in frustration or converted into a shy cat through the stressful experience of living in an animal shelter.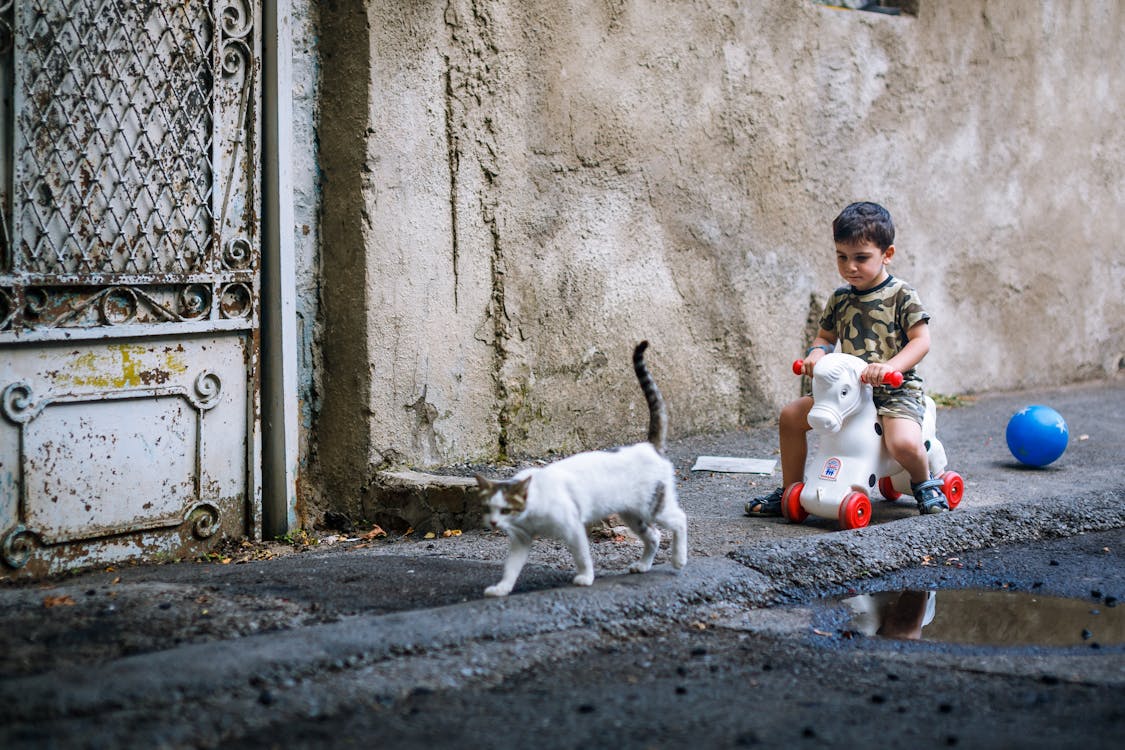 If you're thinking about adding a new furry friend to your family, it is vital that you put a great deal of thought into the type of cat you choose. Some cats are fearless and full of beans, and will fit in perfectly to a home with dogs, action, noise and children. Some cats, however, can be a little more sensitive.
A cat can be shy for any number of different reasons. Perhaps she was abused by a previous owner, or experienced a traumatic event. Maybe she wasn't properly socialised in the first few weeks of her life. Some cats even have a genetic predisposition towards being particularly timid.
Unsurprisingly, shy cats tend to thrive in fairly calm, quiet homes more often than they do in rowdy households full of parties, shouting, children and dominant pets. If you know you're dealing with a timid cat, it's best to avoid sudden movements and loud noises, and it's definitely important that the family dog doesn't try to chase or roughhouse even if he is only playing!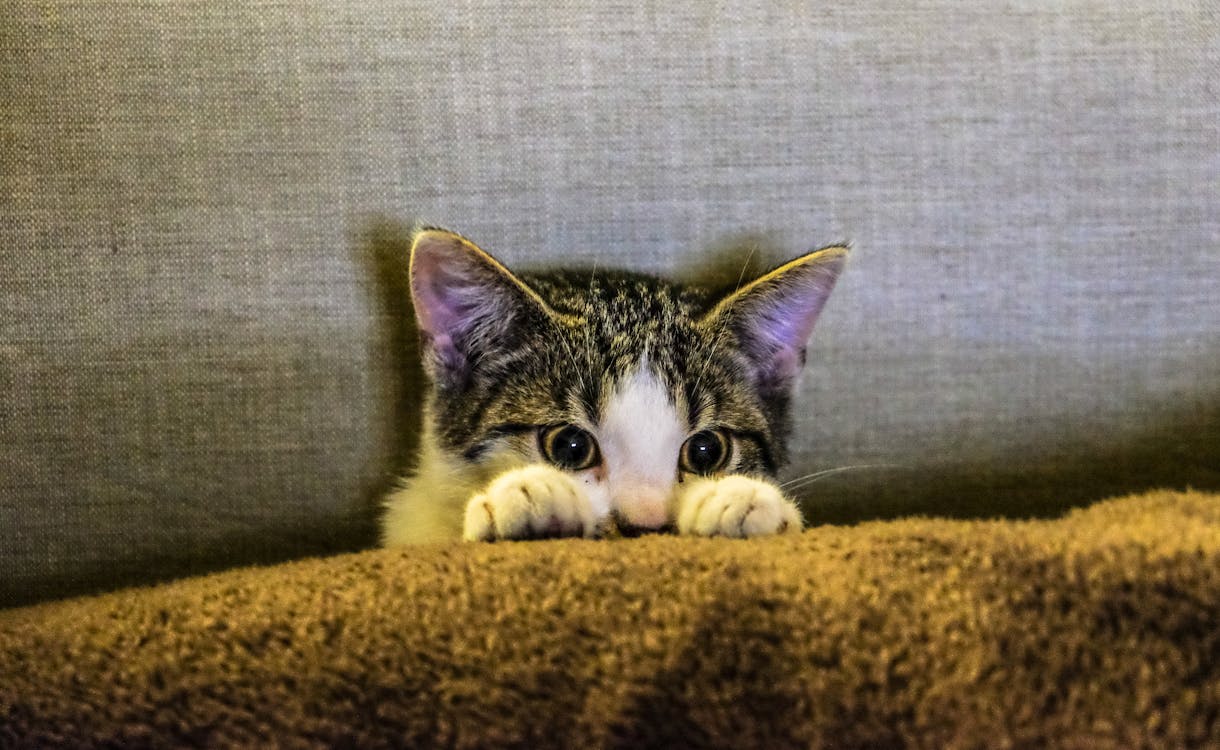 Never leave a new cat on her own with other pets until you're absolutely certain the pets are comfortable with - and no threat to - each other.
Importantly, if your cat is prone to running away and hiding, you mustn't ignore these behaviours. This most likely is not a behaviour that will go away over time, and your cat doesn't simply need to "get used to" the things she fears. The more times it happens, the more time she'll spend hiding, and the more difficult it will be to calm her down.
Whether or not they're particularly shy, cats are generally sensitive to new experiences such as new sounds, smells, routines, tastes and environments. These are all things that you'll need to take into consideration when you bring home a new cat, or if you need to send your current cat to live with someone else for a short while.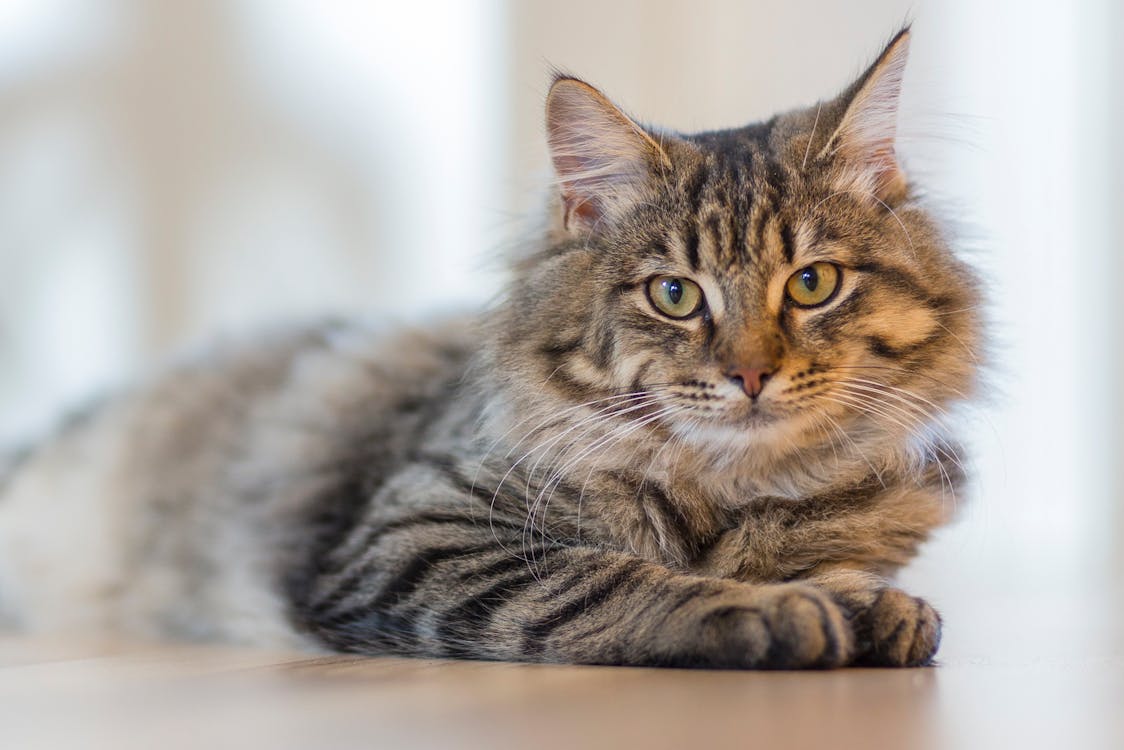 Often, you can make these changes a little easier for your cat to handle by setting up a special living space, even if it's only for the first week-or-so. Try arranging her litterbox, toys, food and bedding in a spare bedroom or other unused (or at least lesser used) space, and don't let guests bother her too much. This method will let her get used to her new conditions in her own way, at her own pace. As your cat gets used to her surroundings, you can introduce her to all of your family members one by one, making sure to keep these meetings quiet and calm.
Just like you and me, every cat is an individual and will grow and learn at its own unique speed. If it feels like it's taking too long for your cat to overcome its shyness, don't be discouraged! Just keep working together and your cat will be your best bud in no time at all.
Reunions
Above all else, our aim is to make sure as many pets as possible get to be with families who will love them and give them all the care they need no matter what, and this includes reuniting wandering animals with their worried parents. Here are just a few of our recent success stories!
Carlos
"was contacted on the site."
Billy
"Billy jumped onto a person's arm in the area. His sister looked for lost parrots in Lane Cove and saw the listing. We just picked Billy up and couldn't be happier."
Nala
"**UPDATE - NALA IS FOUND **
Nala was hiding in a shed.
She was too scared to make a sound for 6 days!
Thank you to the couple that saw my post and checked their house and shed.
It took me a few times calling her name for her to come out of hiding.
Please remember to check your houses and sheds for missing pets. This is a success story
Thank you to the whole community for helping me in my search for my fur baby.
She is so happy to be home. She hasn't stopped meowing!"
Simba
"his dady spent six hours roaming the streets to find him, 8 cats and one bunnie rabbit later he found him :) but the comfort of knowning a service like this exisits and the tips it gave on locating a cat were really valued"
Roxy
"It was reassuring to feel others a part of the search. Thanks to Bec for her sighting....which turned out not be Roxy. After 5 anxious days Rox came home overnight. She is so timid her disappearance was unusual and distressing. I will now be vigilant and regularly check with LPF to support others."
Over the past few months, our main points of discussion on the blog have been caring for rescue pets with abusive previous owners and how to properly care for long-haired cats. These topics were chosen in honour of two pets we have sponsored, Russia and Lucy.
Russia and Lucy were pets we got the chance to sponsor with Hunter Animal Rescue, a not-for-profit organisation which aims to find new forever-homes for pets who have been abandoned and are now facing euthanasia. This is an extraordinary charity, where all of the pets rescued are cared for in foster homes rather than pounds, so that they can get all the love and attention they deserve before they even get paired with their new families.
For June, we're sponsoring Misty - a female domestic medium hair who is fairly small at 2 years of age. Misty is an affectionate girl, if a little shy. Like many cats, her favourite things to do are people-watching and hanging out in sunny spots. While it can take Misty a little while to settle into a new home, she wastes no time in growing attached to new family and friends and will show you her heart in no time.
Like Russia, Misty is pretty fluffy and will need a family who are happy to brush her every now and then - but you can find information on how to do that in our March post. Her adoption fee is $150, but that price does include microchip, worming and flea treatments, vaccinations and desex. HAR are hoping to find a family who can keep Misty as an indoor cat so that she'll be safe, warm and out of trouble.
For Misty, the ideal home would be one that is loving and affectionate, but understanding of her shy nature. Once she gets used to you Misty is a big fan of pats and cuddles, but she may take some time to get used to a new social grouping. She is absolutely fine around children (within reason!) and is happy for the kids in her current foster home to pick her up and carry her for short periods of time.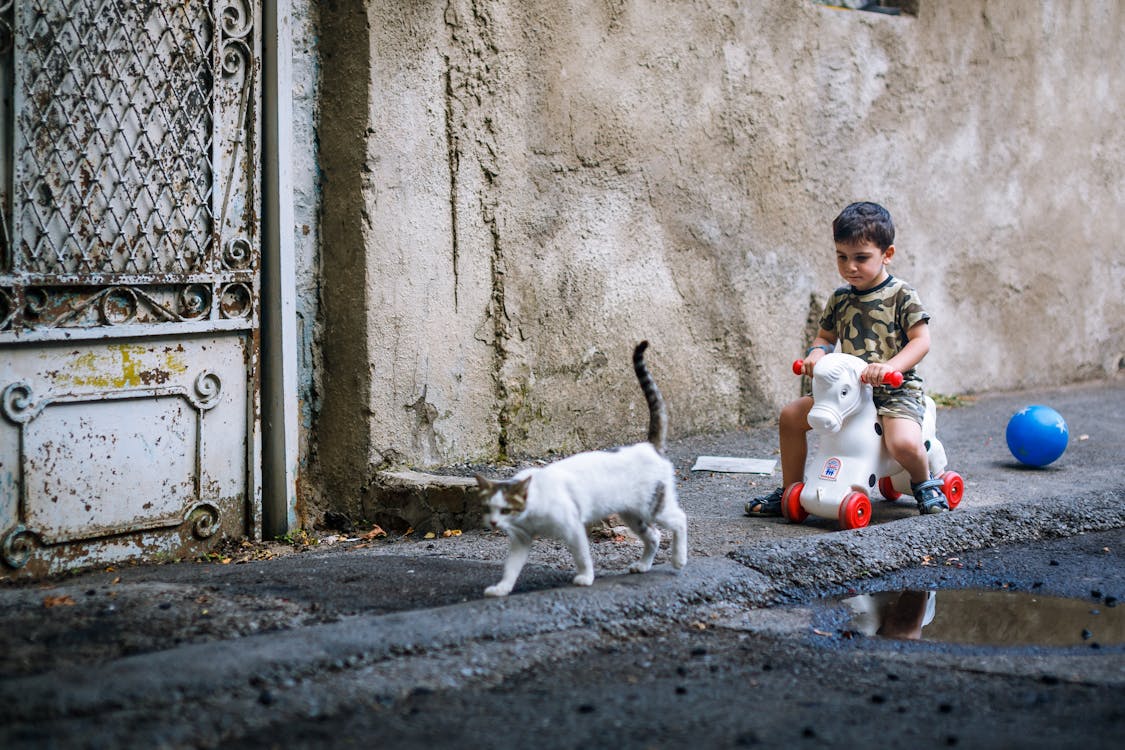 Misty has the potential to be a great friend for all of your children, be they human or otherwise. She currently lives in a foster home with a puppy and is slowly coming to the realisation that not all dogs are bad. While she has gradually overcome her fear of dogs, though, it's important to keep in mind that it can take her some time to get to know a new dog.
As well as dogs and humans, Misty is happy to play the role of the social butterfly when it comes to her fellow felines. She had a tendency towards being a little standoffish when she was nursing kittens, but ever since she has been relinquished from this duty she gets great enjoyment from meeting and playing with other cats, whether they're your own family pets or neighbourhood explorers.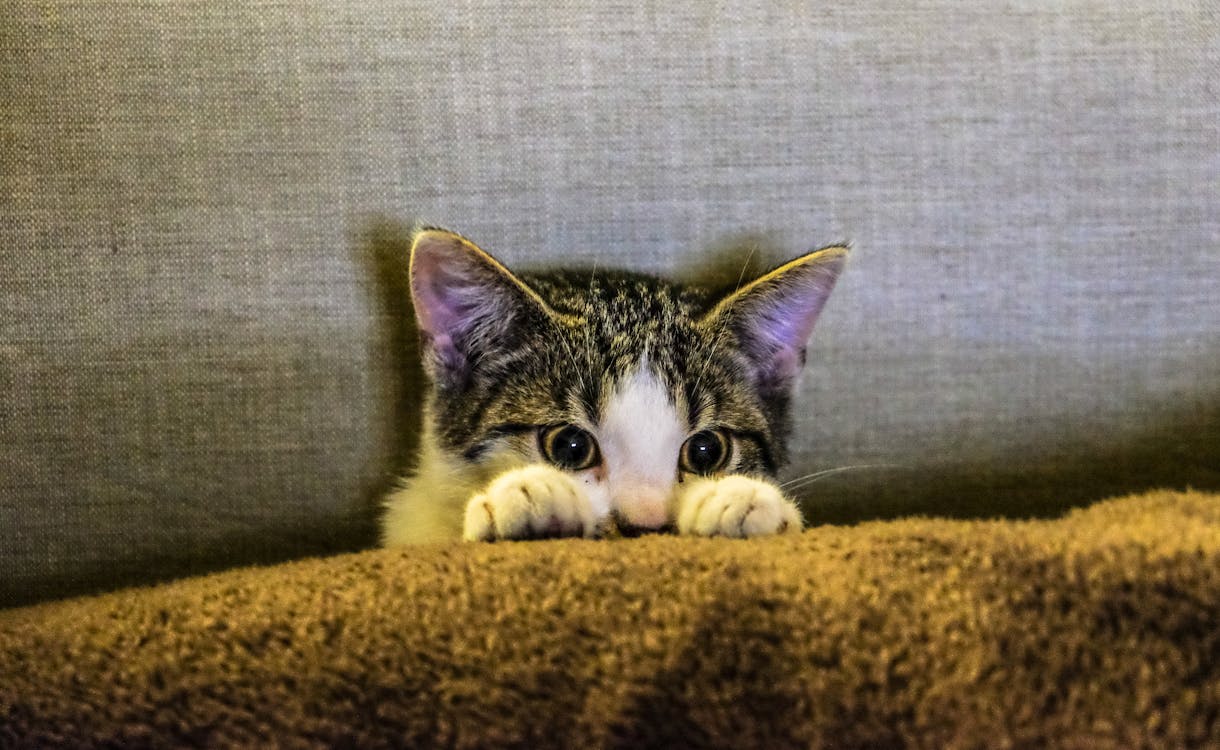 If you're interested in getting to know Misty a little better, you can check out her profile on Hunter Animal Rescue's website. You can also find application forms on this site which you can send to her foster carer.
Misty is currently staying at PetQuarters Broadmeadow - go meet her while you have the chance!
Reunions
Above all else, our aim is to make sure as many pets as possible get to be with families who will love them and give them all the care they need no matter what, and this includes reuniting wandering animals with their worried parents. Here are just a few of our recent success stories!
Mal
oo
"Thank you to everyone who shared Maloo's alert. We would not have found her if it wasn't for you. She's home and happy now.
Thank you again, Karl"
Bronx
"Having the access that lost pet finder had made it a lot easier finding Bronx. Thank you for the Help."
Bjarne
"Thank you to all those people who helped by searching. He was found up a tree in a backyard many doors down. He was not overly hungry. He was not there long as they have a very large dog. We left a trail of litter from last sighting a few streets away last night. I believe he was here at 7am - I heard something on our screens but could not find him. He went off again- but was in the street.
He is not sick, so that is s relief. He must have built his strength now.
Your service is wonderful and do efficient. Alerts and posts within thd hour. If will be the first and only place I go next time."
Jayjay
"The people that found check social media and that's how that got in contact with me to bring my baby home. So thank you as I was so freaked out I didn't know what to do and ur site helped me put the right actions in place."
Pablo
"Followed your advice and went looking around neighbours yards at dusk. Heard him answer his name, now safe at home!"