The main topics we've covered over the past few months have been caring for shy cats, long-haired cats and rescue pets with abusive previous owners. We chose to discuss these issues in honour of our sponsored pets, Misty, Russia and Lucy.
Lucy, Misty and Russia were three pets we had the good fortune to sponsor through Hunter Animal Rescue, an amazing non-profit whose goal is to place pets - who have been abandoned and are facing euthanasia - in their forever homes. All of the pets rescued by this not-for-profit organisation are given foster homes where they are looked after until they find their new families, so nobody ends up in the pound. This means they get all the cuddles and love they could possibly want, even before they find their new homes.
This month, we're continuing our new sponsorship tradition and sponsoring Jordy.
Meet Jordy
Animal Number: 17002
Sex: Male (desexed)
DOB: 25/2/13
Size: Medium 25.5kg
Jordy is a loving, fun and super-active young Vizsla X (Kelpie/Bully) who loves a hug and a big sloppy kiss every now and then. His favourite pastimes include running, fetching and talking long walks on the beach, but he's happy to take part in any sort of game (even frisbee). Jordy isn't that high-maintenance in terms of attention - he loves snuggling with his humans in warm or comfy places but is still relaxed and happy enough in his own company.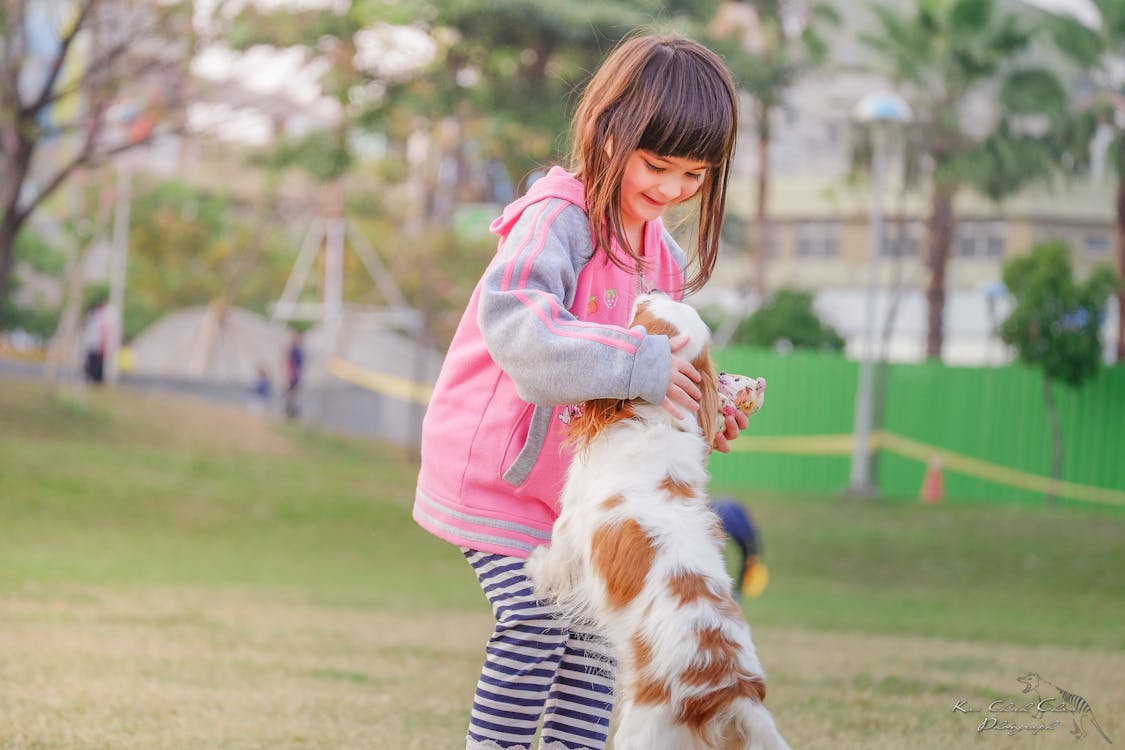 Right now, he lives in a foster home with a human who works during the day, so he's getting very used to entertaining himself. Unlike many other excitable pups, Jordy isn't interested in digging up the garden or chewing things, so he can be trusted to behave while you're out and about. In his current foster home, he has free reign both inside and outside the house, and his favourite thing to do is snuggling up on the lounge when it's time to go to bed.
Jordy is both crate- and toilet-trained and is just a very polite gentleman in general. He's really good at travelling in cars and loves to go on adventures with his family. He has a meat allergy which means he needs to eat special grain-free fish bickies, but he likes these a lot and sits very patiently when he knows he's about to have some for supper. He even knows how to sit, stay and drop, so he's a pretty keen learner!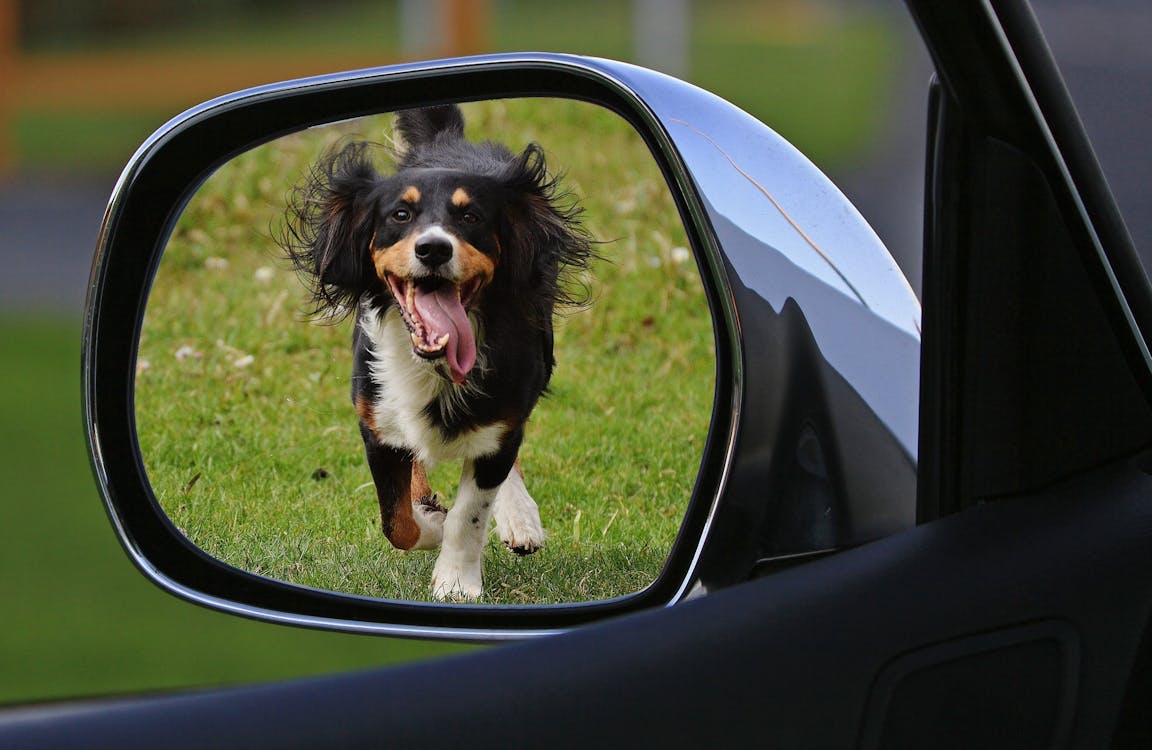 Ideally, Jordy would love to play a big role in a really active household. He doesn't really mind if he lives with a big family, a couple or just one person, so long as he's able to hang out with them indoors and go on outdoor adventures with them. With Jordy, you just need to put on your shoes and grab the keys and lead and he's ready to go anywhere you're going.
Jordy's one special requirement is that he needs a family who will pay attention to what he's eating because he needs to avoid eating anything he could be allergic to. In return for this little bit of extra care, he'll be more than happy to give you all the love and fun you could possibly want! He's even suitable for kids and loves to play with children with proper supervision. He does get very excited, though, so it's possible he could accidentally knock a small child over if they're not properly supervised.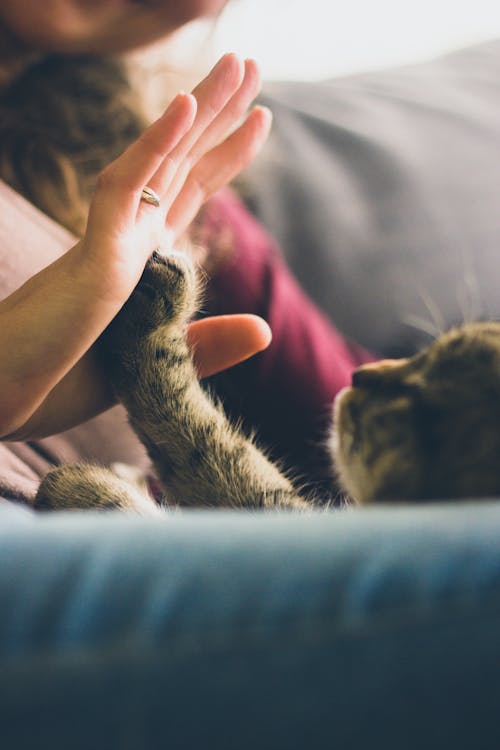 Jordy has lived as part of a big group of dogs and got on with them just fine, but he'd definitely prefer to live in a one-dog household. A polite boy like him can find other dogs a little annoying at times, especially if they're impolite and pushy! He gets on alright with cats too and currently lives with three feline companions. He tends to find the cats interesting more than anything else, and generally only chases them if they're already running around.
If your cats are happy to hang out with a dog without getting spooked and are generally laid back in nature, Jordy is ready to become firm friends with them. He gets on well with the three he lives with right now, who are constantly stealing his toys, teasing him and rolling around on his beds. He's annoyed them once or twice and received the odd slap as a result, but they usually get along pretty well!
If you're interested in getting to know Jordy a little better, head on over to his page on HAR's website!
Reunions
Above all else, our aim is to make sure as many pets as possible get to be with families who will love them and give them all the care they need no matter what, and this includes reuniting wandering animals with their worried parents. Here are just a few of our recent success stories!
Ali
"Great advice and tips during a stressful time for the family.
Distant neighbour found and returned our boy. We live in an amazing caring community."
Sox
"Thank you all so much for your caring and supporting our search for our lost girl.
Sox was found a group of dog lovers on Monash Fwy today and they all got together to reunite us. One lady rang me to get my address, 2 men got her into the back of a car and the lovely owner of that car brought her home. We are so thankful to these people has she had travelled approx 14kms since Wednesday afternoon up Eastlink and the Monash and managed not to get hit by a car."
Chifley
"Many thanks for your fantastic service.....a happy ending.
We knew a paid alert was the best way of maximising the prospects of his return. The Pet Network support was awesome. The immediate responses were very encouraging. Chifley was recognised by a Good Samaritan as a result of the LPF alert and returned to us.
Simply put, if you want your lost pet back, have LPF get an alert out to its membership that is on watch and vigilant."
Dusty
"Thanks for all the information provided and a dedicated member call I found dusty save and sound within 24hrs"
Archie
"Dog found in 2 days after a dedicated member responded to an alert after seeing my dog running the streets. There are good people in the world! So thankful to the member and Lost Pet Finders for enabling it all to happen."
If there's one thing that gets our tails in a twist, it's hearing the term "scaredy cat" used as an insult! There's nothing wrong with being a little shy every now and then, and a cat's survival instinct is one of the things that makes them the unique little creatures we have come to love. Take Misty, for example. Misty is our current sponsored pet with Hunter Animal Rescue, and she's a deeply affectionate little girl who can be a little shy from time to time. It's one of the (many) things we love about her!
For Misty, being shy just means she can take a little while to settle into a new home, and that's fine. It's when your cat seems constantly on-edge, feels the need to hide and is unable to build trust with its family that you may need to worry. Most of us will have come across a cat with this level of shyness before, either as a pet of a friend or part of our own family. These special cats are often particularly common in pet shelters, either having been abandoned in frustration or converted into a shy cat through the stressful experience of living in an animal shelter.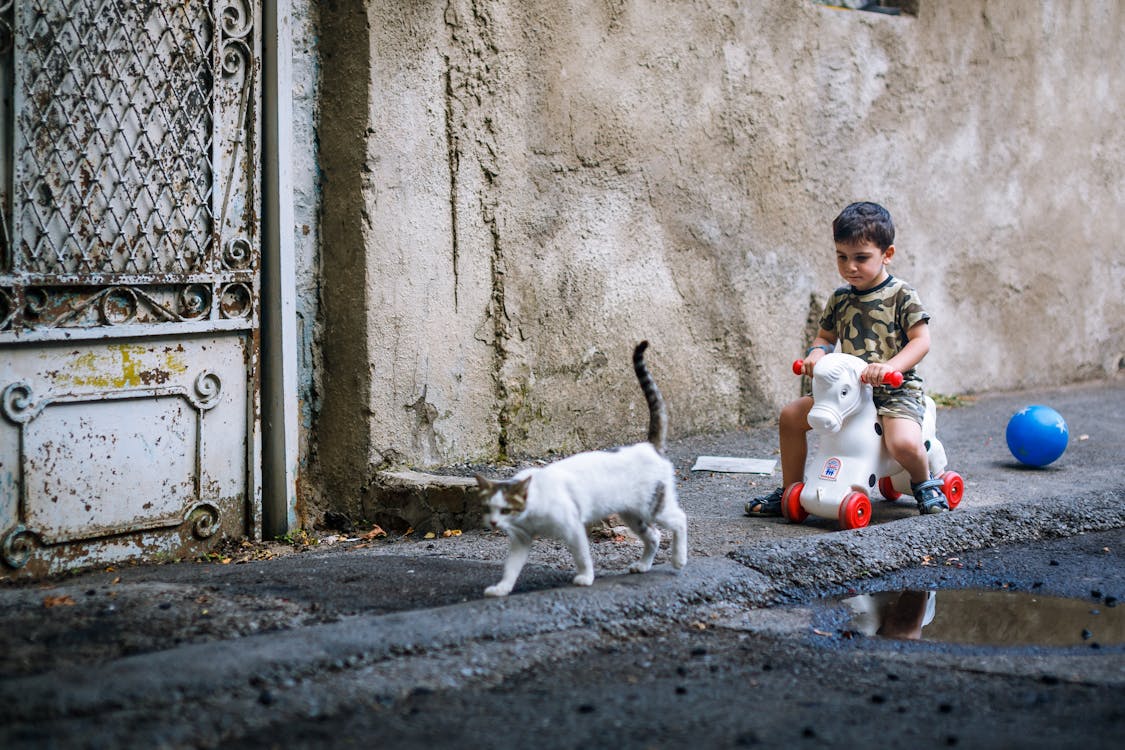 If you're thinking about adding a new furry friend to your family, it is vital that you put a great deal of thought into the type of cat you choose. Some cats are fearless and full of beans, and will fit in perfectly to a home with dogs, action, noise and children. Some cats, however, can be a little more sensitive.
A cat can be shy for any number of different reasons. Perhaps she was abused by a previous owner, or experienced a traumatic event. Maybe she wasn't properly socialised in the first few weeks of her life. Some cats even have a genetic predisposition towards being particularly timid.
Unsurprisingly, shy cats tend to thrive in fairly calm, quiet homes more often than they do in rowdy households full of parties, shouting, children and dominant pets. If you know you're dealing with a timid cat, it's best to avoid sudden movements and loud noises, and it's definitely important that the family dog doesn't try to chase or roughhouse even if he is only playing!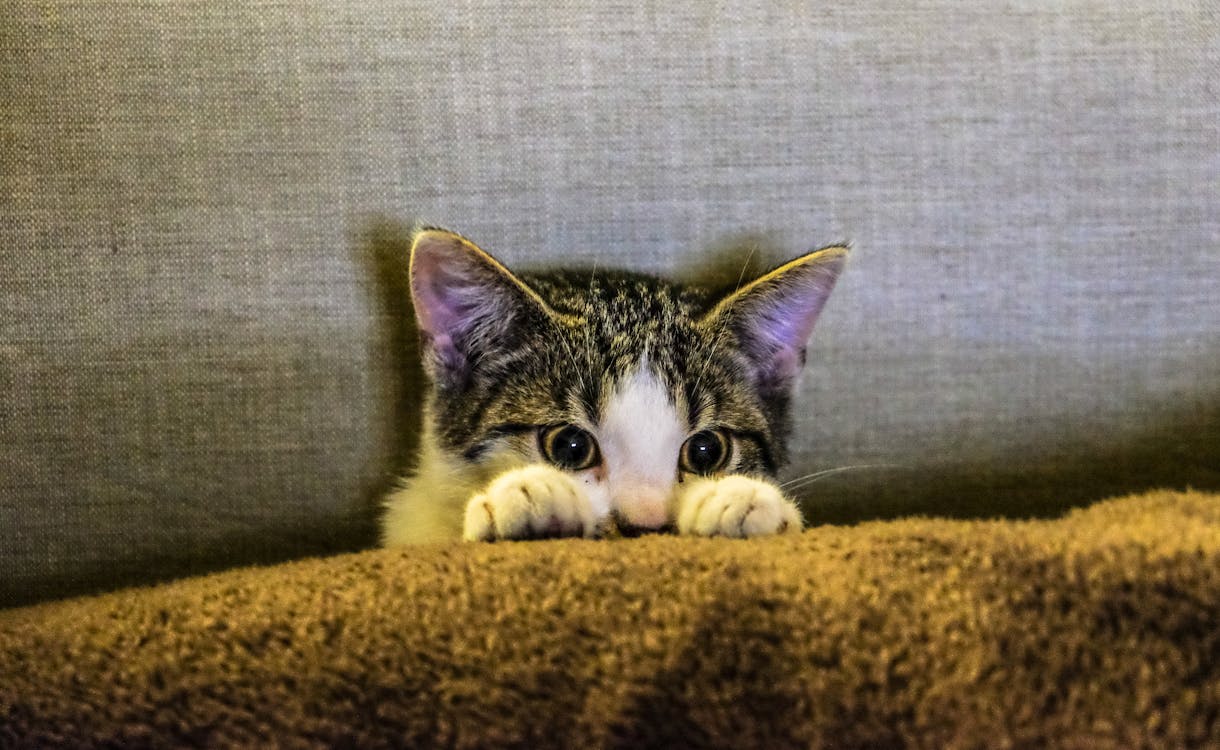 Never leave a new cat on her own with other pets until you're absolutely certain the pets are comfortable with - and no threat to - each other.
Importantly, if your cat is prone to running away and hiding, you mustn't ignore these behaviours. This most likely is not a behaviour that will go away over time, and your cat doesn't simply need to "get used to" the things she fears. The more times it happens, the more time she'll spend hiding, and the more difficult it will be to calm her down.
Whether or not they're particularly shy, cats are generally sensitive to new experiences such as new sounds, smells, routines, tastes and environments. These are all things that you'll need to take into consideration when you bring home a new cat, or if you need to send your current cat to live with someone else for a short while.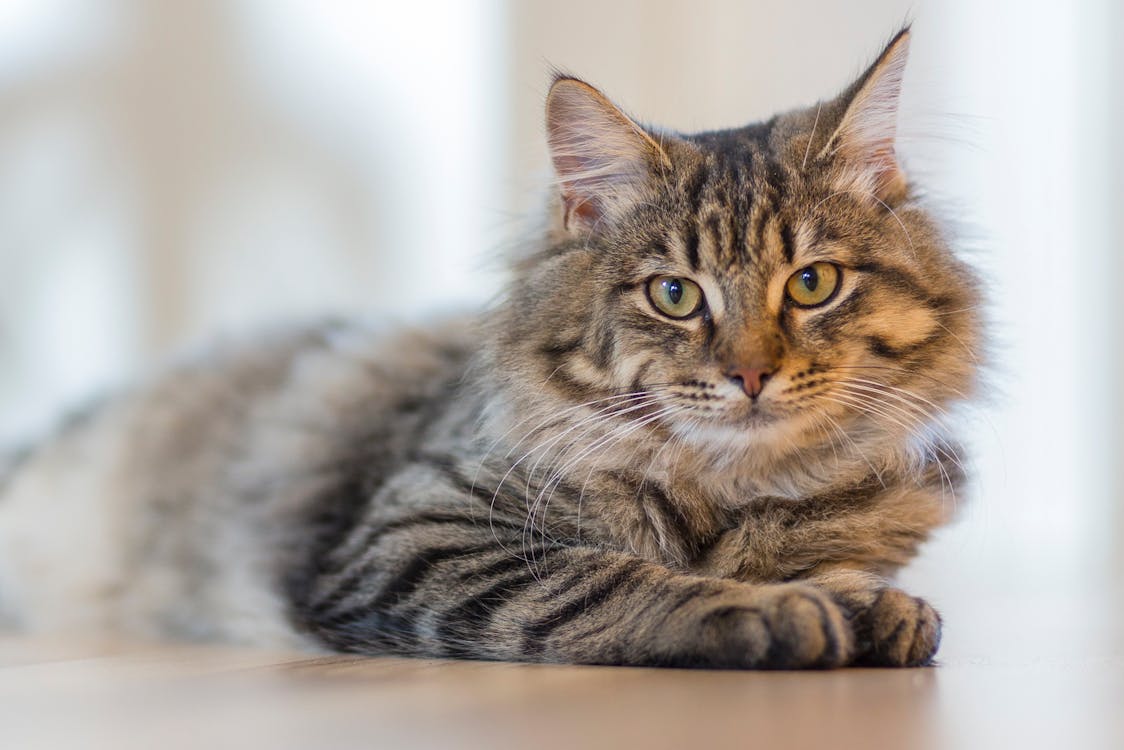 Often, you can make these changes a little easier for your cat to handle by setting up a special living space, even if it's only for the first week-or-so. Try arranging her litterbox, toys, food and bedding in a spare bedroom or other unused (or at least lesser used) space, and don't let guests bother her too much. This method will let her get used to her new conditions in her own way, at her own pace. As your cat gets used to her surroundings, you can introduce her to all of your family members one by one, making sure to keep these meetings quiet and calm.
Just like you and me, every cat is an individual and will grow and learn at its own unique speed. If it feels like it's taking too long for your cat to overcome its shyness, don't be discouraged! Just keep working together and your cat will be your best bud in no time at all.
Reunions
Above all else, our aim is to make sure as many pets as possible get to be with families who will love them and give them all the care they need no matter what, and this includes reuniting wandering animals with their worried parents. Here are just a few of our recent success stories!
Carlos
"was contacted on the site."
Billy
"Billy jumped onto a person's arm in the area. His sister looked for lost parrots in Lane Cove and saw the listing. We just picked Billy up and couldn't be happier."
Nala
"**UPDATE - NALA IS FOUND **
Nala was hiding in a shed.
She was too scared to make a sound for 6 days!
Thank you to the couple that saw my post and checked their house and shed.
It took me a few times calling her name for her to come out of hiding.
Please remember to check your houses and sheds for missing pets. This is a success story
Thank you to the whole community for helping me in my search for my fur baby.
She is so happy to be home. She hasn't stopped meowing!"
Simba
"his dady spent six hours roaming the streets to find him, 8 cats and one bunnie rabbit later he found him :) but the comfort of knowning a service like this exisits and the tips it gave on locating a cat were really valued"
Roxy
"It was reassuring to feel others a part of the search. Thanks to Bec for her sighting....which turned out not be Roxy. After 5 anxious days Rox came home overnight. She is so timid her disappearance was unusual and distressing. I will now be vigilant and regularly check with LPF to support others."
Over the past few months, our main points of discussion on the blog have been caring for rescue pets with abusive previous owners and how to properly care for long-haired cats. These topics were chosen in honour of two pets we have sponsored, Russia and Lucy.
Russia and Lucy were pets we got the chance to sponsor with Hunter Animal Rescue, a not-for-profit organisation which aims to find new forever-homes for pets who have been abandoned and are now facing euthanasia. This is an extraordinary charity, where all of the pets rescued are cared for in foster homes rather than pounds, so that they can get all the love and attention they deserve before they even get paired with their new families.
For June, we're sponsoring Misty - a female domestic medium hair who is fairly small at 2 years of age. Misty is an affectionate girl, if a little shy. Like many cats, her favourite things to do are people-watching and hanging out in sunny spots. While it can take Misty a little while to settle into a new home, she wastes no time in growing attached to new family and friends and will show you her heart in no time.
Like Russia, Misty is pretty fluffy and will need a family who are happy to brush her every now and then - but you can find information on how to do that in our March post. Her adoption fee is $150, but that price does include microchip, worming and flea treatments, vaccinations and desex. HAR are hoping to find a family who can keep Misty as an indoor cat so that she'll be safe, warm and out of trouble.
For Misty, the ideal home would be one that is loving and affectionate, but understanding of her shy nature. Once she gets used to you Misty is a big fan of pats and cuddles, but she may take some time to get used to a new social grouping. She is absolutely fine around children (within reason!) and is happy for the kids in her current foster home to pick her up and carry her for short periods of time.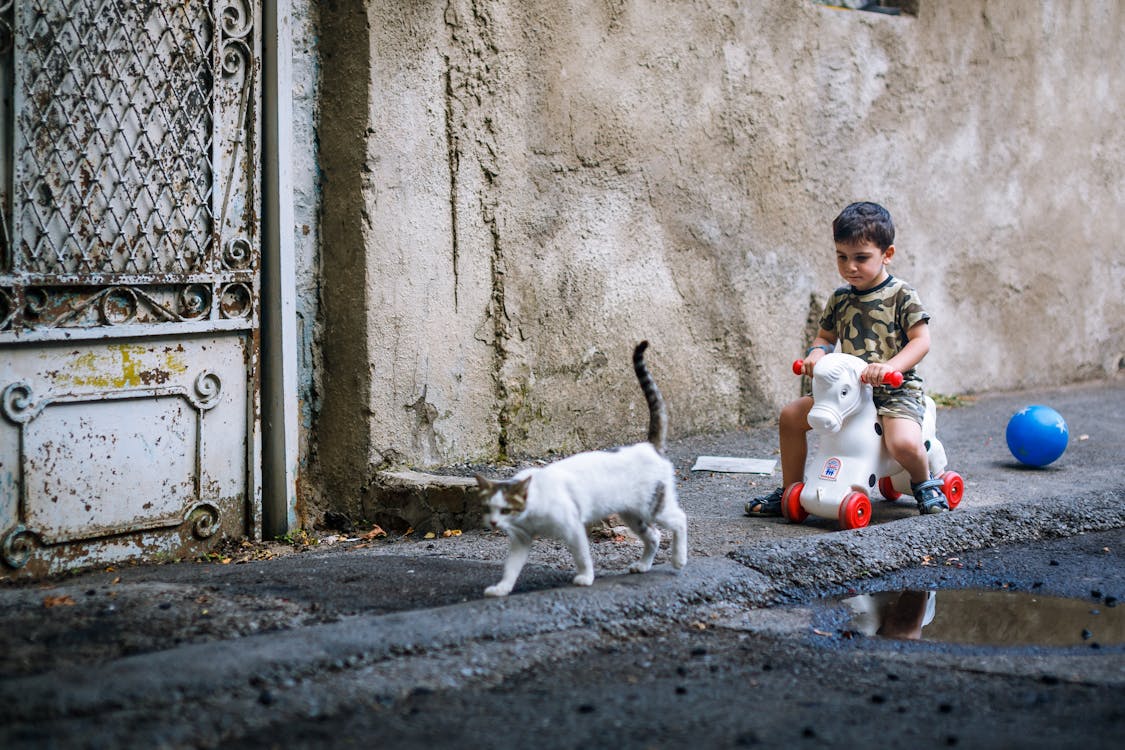 Misty has the potential to be a great friend for all of your children, be they human or otherwise. She currently lives in a foster home with a puppy and is slowly coming to the realisation that not all dogs are bad. While she has gradually overcome her fear of dogs, though, it's important to keep in mind that it can take her some time to get to know a new dog.
As well as dogs and humans, Misty is happy to play the role of the social butterfly when it comes to her fellow felines. She had a tendency towards being a little standoffish when she was nursing kittens, but ever since she has been relinquished from this duty she gets great enjoyment from meeting and playing with other cats, whether they're your own family pets or neighbourhood explorers.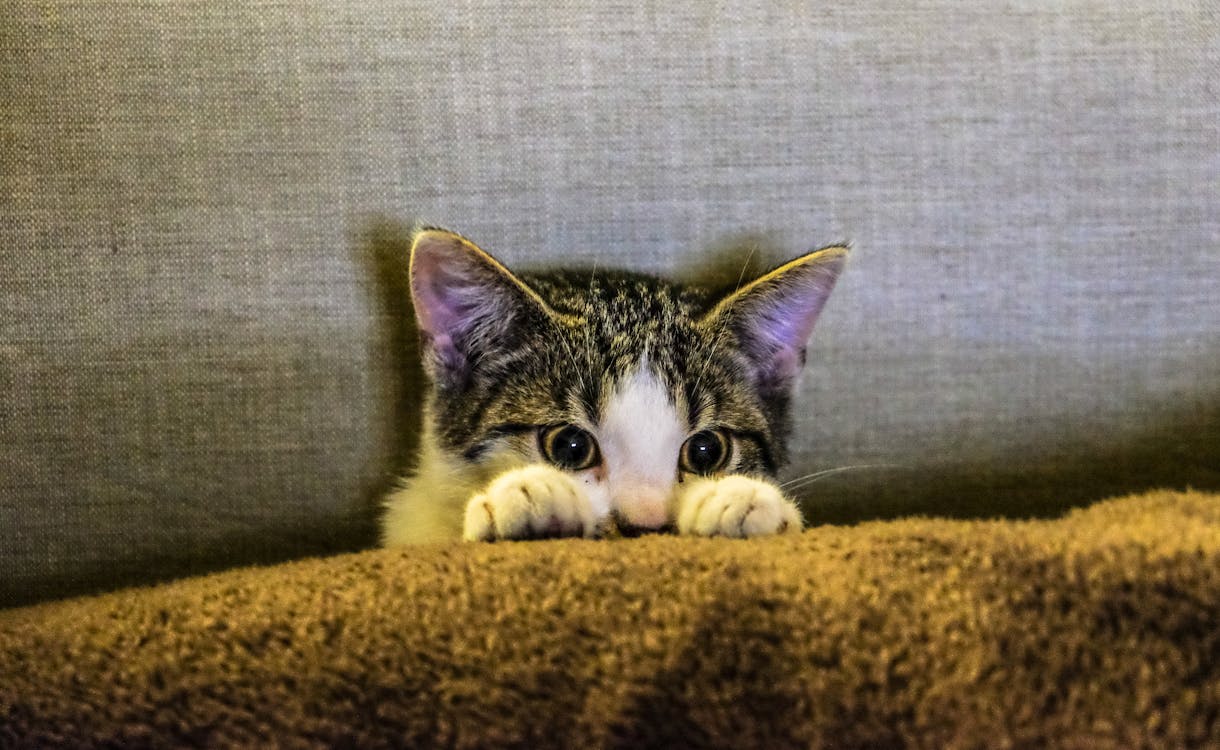 If you're interested in getting to know Misty a little better, you can check out her profile on Hunter Animal Rescue's website. You can also find application forms on this site which you can send to her foster carer.
Misty is currently staying at PetQuarters Broadmeadow - go meet her while you have the chance!
Reunions
Above all else, our aim is to make sure as many pets as possible get to be with families who will love them and give them all the care they need no matter what, and this includes reuniting wandering animals with their worried parents. Here are just a few of our recent success stories!
Mal
oo
"Thank you to everyone who shared Maloo's alert. We would not have found her if it wasn't for you. She's home and happy now.
Thank you again, Karl"
Bronx
"Having the access that lost pet finder had made it a lot easier finding Bronx. Thank you for the Help."
Bjarne
"Thank you to all those people who helped by searching. He was found up a tree in a backyard many doors down. He was not overly hungry. He was not there long as they have a very large dog. We left a trail of litter from last sighting a few streets away last night. I believe he was here at 7am - I heard something on our screens but could not find him. He went off again- but was in the street.
He is not sick, so that is s relief. He must have built his strength now.
Your service is wonderful and do efficient. Alerts and posts within thd hour. If will be the first and only place I go next time."
Jayjay
"The people that found check social media and that's how that got in contact with me to bring my baby home. So thank you as I was so freaked out I didn't know what to do and ur site helped me put the right actions in place."
Pablo
"Followed your advice and went looking around neighbours yards at dusk. Heard him answer his name, now safe at home!"