Over the last couple of weeks, we've been talking about how you might go about helping your dog deal with some of their fears. Our last post talked about one of the stranger fears you might encounter when you live with a dog: The Fear of Stairs. This issue can really get in the way of living a normal home life with your dog, but thankfully in most cases, it can be dealt with through some training. Other examples of common doggy fears include:
Children;
Specific objects;
Vets;
Men;
Cars;
Strangers.
We hope to discuss all of these fears in time, but this week we're going to focus on The Fear of Other Dogs.
It's not unusual for a dog to feel nervous around other dogs every now and then. There are probably some humans out there that make you feel nervous yourself. This only becomes a real problem if it becomes an everyday occurrence for your dog, in which case you'll need to become proactive in helping with your pup's fear. Understanding the source of your dog's fear will help you deal with it, and can be vital in allowing your dog to be happy and healthy.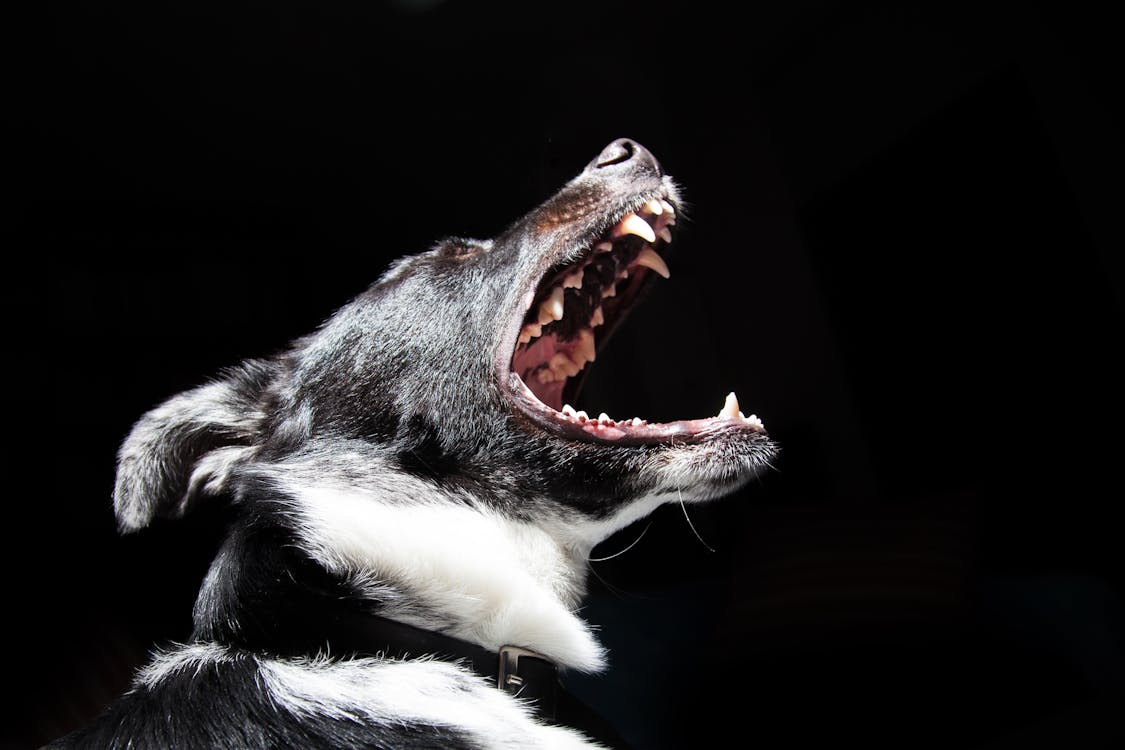 Your dog's fear of other dogs will affect both of you. It can turn a simple activity like walking the dog into a stressful event. Some owners find themselves timing their walks or altering their routes to avoid other walkers, but there will always be a sense of dread just in case someone else has had the same idea. These actions can also prevent your dog from having any opportunity to socialize, which can make their fear even worse.
Fear as a Result of Trauma
If your dog is easily spooked, a series of these negative and scary experiences can easily cause the development of a phobia. For example, this could happen to a small-breed dog or young pup if they encounter larger dogs who want to play in a manner that could be harmful to a dog of smaller stature. Over time, your dog could come to associate larger dogs with danger and may bark, snarl or behave aggressively towards any they come across.
It should be noted that while small dogs are used as an example above, it's very much possible for similar things to happen to larger dogs. Similarly, while the other dogs in the example are just playing rough, trauma can also occur as a result of genuine, aggressive attacks from other dogs.
For some dogs, this fear might be because they've experienced something traumatic in their past which is having an impact on their behaviour. In some cases, it might occur because of insufficient socialization, making meeting unfamiliar dogs a new and terrifying experience. In certain situations, it might be simply that your dog is submissive by nature, and this display of fear is their way of accepting the other dog's dominance.
Small Dogs: Know Your Safe Breeds
While there are loads of great ways to improve your dog's ability to interact with other dogs safely, dogs of smaller breeds may always have a fear of some breeds. There's nothing wrong with accepting that your dog has certain limitations, and understanding that their fear, at least to them, is fully justifiable. For example, a small or toy breed dog may begin to feel comfortable around other small and toy breeds, and even medium breeds, but large breeds may simply be too large.
Similarly, your dog may learn how to read signals and become comfortable interacting with dogs who are being openly friendly but may not develop the confidence to approach dogs who aren't sending these signals. This is fine, and may just prevent further traumatic experiences.
How Do I Tell if My Dog is Experiencing Anxiety?
In almost every case, anxiety is rooted in fear. As with humans, anxiety in dogs can exist anywhere between mild fear and utter panic. Generally, this will result in your dog taking on either a defensive or offensive position.
Signs that your dog is panicking include:
Snarling;
Excessive barking;
Active effort to escape;
Bowing;
Growling.
Ongoing anxiety can also lead to nervous symptoms such as biting and licking themselves or diarrhoea. Dogs who are only experiencing mild fear may show some of the following signs:
Trembling;
Cowering or shrinking away;
Vague attempts at escaping;
Lower activity;
Tail-tucking.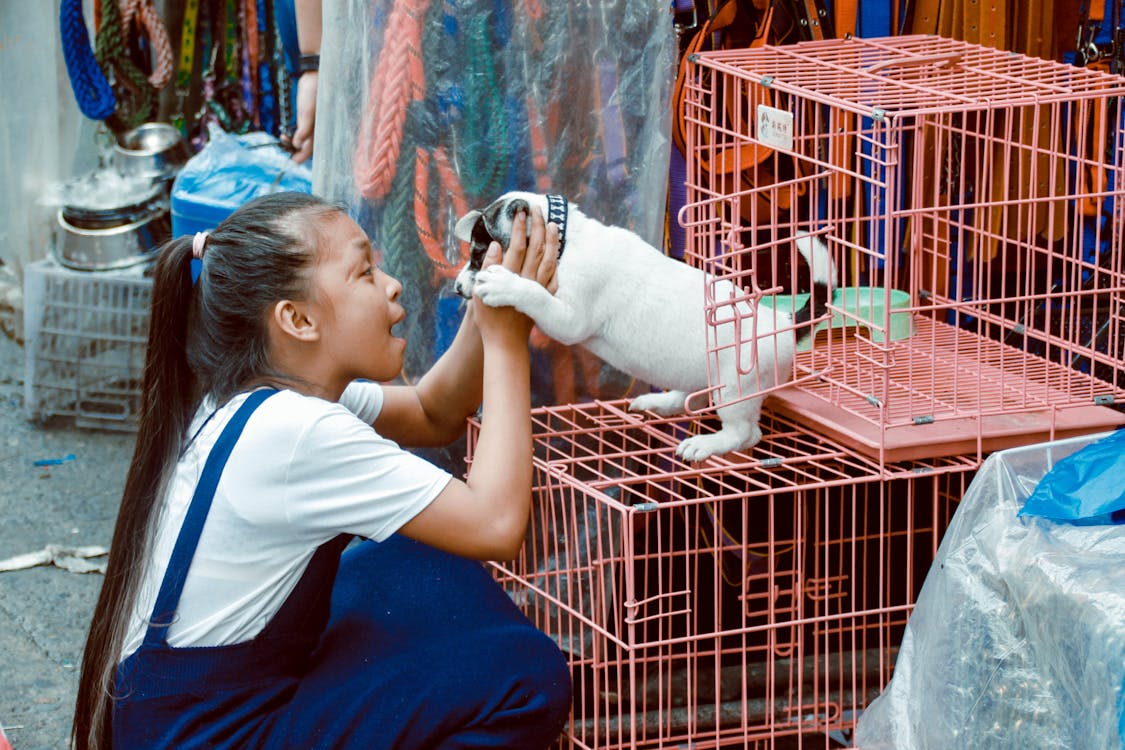 In all cases, your chances of success will be highest if you get to start young. If you have a new puppy, ensure that they're fully vaccinated and then start socializing with as many dogs as you can (making sure this is in a controlled, secure environment). If you're still in the planning stages of getting a puppy, be sure to talk to the shelter, store or breeder about how the pup has been socialized with littermates and other dogs.
If your dog is older and has missed this key socialization stage, you're going to need to begin rehabilitation in gradual, gentle steps. Whatever you do, don't force them to face their fear before they're ready. This can be a traumatic experience and will only make your dog's fear even worse. One of the strongest items in your toolbox is a technique known as desensitization. This involves introducing your dog to their trigger - in this case, other dogs - in a slow, systematic way. The idea is to allow them to learn over time that other dogs aren't actually that scary.
Dogs are a common and much-loved pet, and as a result, they're pretty much everywhere. This means there's a very high chance you and your dog will bump into a strange dog without having time to prepare first. Try to ready yourself by training your dog to respond to a "let's go" command or something similar, so you can both remove yourselves from the situation with minimal anxiety.
For many dogs, picking them up will only stress them out further, so it's best for your dog to be able to follow you on foot. One way is to start with your dog on a leash somewhere you won't bump into strange dogs, such as your own house. Begin walking, but suddenly change direction and encourage them to follow you using a happy voice and/or gestures.
Each time your dog follows you successfully, reward them enthusiastically with toys, food or whatever else they love the most. Once this is going smoothly at home, you can start doing it when you're out and about.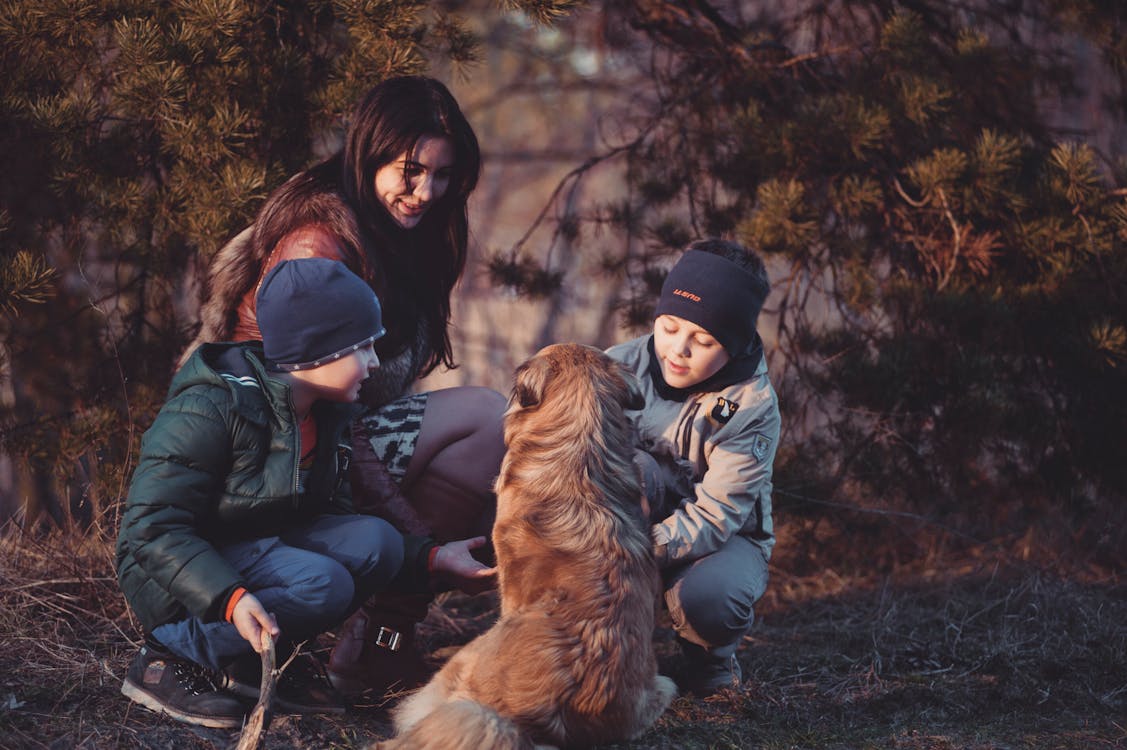 We hear stories all the time from devastated families who have lost their pet and have no idea how to go about searching for them. To try and help you guys out, we've put together a list of five of the most important things you need to do when searching for your missing animal companion.
1. Postpone Any Unnecessary Commitments
Some things - like doctor's appointments, funerals or graduations - can't simply be cancelled or postponed whenever necessary. However, some things can. Laundry day, day trips and coffee dates are not as important as the life of your puppy, cat or feathered friend. If you have young kids to look after or older kids to cart to and from school, see if a friend or family member can do this for you for now.
If at all possible, it'd be very helpful to take a bit of time off work to search for your missing animal. If you have a big event that you have any chance of postponing - a wedding, a family holiday - this can wait as well. You need to give yourself as much free, flexible time as possible to look for your missing pet.
2. Start Spreading the News
To give your furry friend the best possible chance of being found, you need to get the fact that they've gone missing out there. Try making up posters and fliers with your contact information, information about rewards (if you can afford one) and a picture of your pet. Try to give a good, clear description of your animal so that he can be easily recognized, but do make a point of keeping one identifying characteristic a secret so that you can check if anyone claiming to have your animal is telling the truth.
With your posters ready, it's time to spread them. Try putting them up all around the area in which they went missing. Information and fliers can be posted in town halls, animal shelters, mailbox clusters, vet offices, grocery stores - anywhere your poster can be seen by lots of people who might have relevant information. If you've recently moved house, you may also want to post fliers around the area you used to live, as many pets have an uncanny ability to reappear in the neighbourhoods they used to inhabit.
3. Get Out There
As important as it is to have all of these extra eyes on the lookout for your missing pet, it's also absolutely vital that you get outside yourself and call your missing animal by name. After all, your pet knows and trusts you, not all of these other strangers. It's also a good idea to get friends and relatives - especially those who are familiar with your animal - to go out and search, canvas the community and talk to people.
Don't try to predict where your pet will and won't be: you don't know, and you can't know. All you can do is search, and the best time of day to do this is nighttime and dawn. These are the times your animal is most likely to be out and exploring because there are fewer people out and about. The reduced number of people also means it's the time when your pet is most likely to hear you, and you're most likely to hear your pet.
If you're searching from your car, drive slowly while calling. Keep all of your windows rolled down and the radio turned off. Stop your car and turn off the engine every now and then to make listening easier.
4. Set up a Home from Home
If you're keeping yourself busy searching for your missing pet, there's a pretty high chance your house will be empty while you do this. So what happens if your missing pet decides to return while you're out of the house?
A good way to deal with this conundrum is by setting up a home from home where your pet can stay until you return. Try placing a large cardboard box (big enough for your animal to hide in) upside down in your yard. Cut a hole in the side big enough for your animal to climb through, and cover its floor with your pet's favourite bedding and toys.
Make sure the base of this box is weighed down enough that it won't blow away so that this can be a safe place where your pet can wait for you. Place some water, food and a litter tray (if relevant) nearby. Not only will these creature comforts make this den a nice place to hide when your pet returns, but the scent of your animal's toys, bedding and food may well attract them and help them find their own way home.
5. Register Your Pet with Lost Pet Finders
Finding your missing pet is quite literally our job. When you register your lost pet with us, you're automatically opting in for our many free services. Once you've completed this registration, you're also given an obligation-free quote which will show you how much it would cost to issue a Pet Alert in your area, which you can adjust to your liking.
The final price of your pet alert will vary depending on where you live, how large an area you wish to cover and how many people are available in the area for us to contact. If you opt into our paid services, you'll also get the free bonus boost on your Facebook Pet Alert.
For more information on what to do if you've lost your pet, check out our top ten pet-finding tips, as well as our information on microchips and rewards.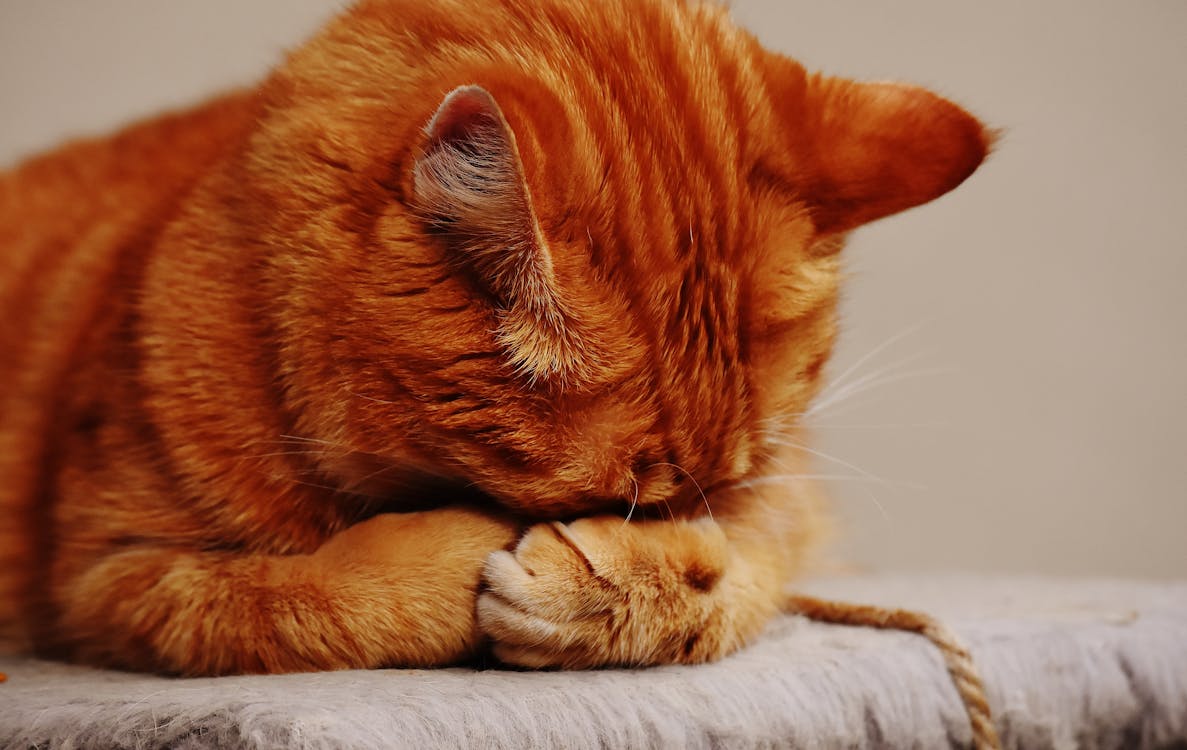 When you're looking for a beloved pet who's gone missing, you're not always going to be thinking straight. This is completely understandable - someone you care about has gone missing. You're upset. You're stressed. You're going to make a few mistakes, and that's okay. Today, we're going to talk about 5 major mistakes that people sometimes make when searching for their missing pet. Hopefully, this will help you avoid making similar mistakes, so that you can spend more of your time searching for your pets effectively.
1. Unhelpful "Lost Pet" Posters
Of course, the hope is that you'll never have to search for your pet with "Lost Dog" (or cat or bird) posters but if it does come to that, there are some common mistakes you should try to avoid.
First of all, you want as many people to be able to see your poster as possible so that there are lots of people keeping an eye out. Avoid using small print on your poster so that people in moving vehicles can still read it. If someone needs to pull over, slow down or squint to see what you've written, they won't read it. The vast majority of people aren't going to go out of their way to read a poster.
Second, make sure people who see your poster can make out what your pet looks like. Small, poor quality photographs are better than nothing, but what you really want is a large, high-quality image to show people what they're looking for. A large, eye-catching image has a better chance of staying in someone's mind, whether they want it to or not.
Finally, don't try and fit too much writing on the poster. Only include the essential information, so that the text that matters can be displayed in large, eye-catching type.
If you register with Lost Pet Finders, we design a printable lost pet flyer, which is available for free as soon as you register your pet.
2. Don't Put All of Your Faith in a Microchip
Microchips are a spectacular piece of technology, and easily the best tool we currently have when looking for a lost pet. But pet owners can fall into the trap of putting a little too much faith in them. It's important that you know that microchips are not foolproof.
Microchips are not GPS trackers, and cannot tell you where your pet is. Most importantly of all, microchips will only help you if you register them, something a shocking amount of people forget to do.
This technology works using radio frequency identification technology, with each chip holding its own unique serial number. If a missing pet is brought into a pound or veterinarian's office, it'll be scanned for a microchip. If the microchip is registered, the vet will be able to match your details to the unique code and return your pet to you. If the chip isn't registered, there's nothing it can do for you.
3. Don't Wait Too Long
It's pretty common for a lot of pets - especially cats - to go exploring every now and then. This can make it difficult for pet owners to know if their pet is missing, or if it's just out on an adventure and knows to return in its own time.
If you're uncertain whether you should start searching yet, your best bet is probably to get looking. It's better to start searching early and find out you didn't need to, than to find out too late that you should have began your search a long time ago.
4. Don't Just Call Them
You might have the most well-trained pet on this planet, but that still doesn't mean they'll definitely come when you call. Being lost can be a pretty traumatic event and just like humans, your pet is capable of suffering from shock. It's common for pet owners to rely on their pet's ability to recognise their owner's voice and their name, but this is often a waste of time.
A lot of humans have very similar voices, especially when heard from a distance. Our smells, however, are far more unique to us!
5. Don't Fall for Lost Pet Scams
We love our pets, and that's a wonderful thing. But sadly, some people might use this fact as a way of making an easy buck.
If you're offering a reward for your missing pet and someone claims to have found them, try to find a way of verifying this person definitely has your pet before moving forward with them. Does your pet have any unique features which aren't visible on your poster? Can you ask the person to provide a photograph of your pet?
As a general rule, it's a good idea to be wary of anyone who expects to receive their reward money before returning your pet.