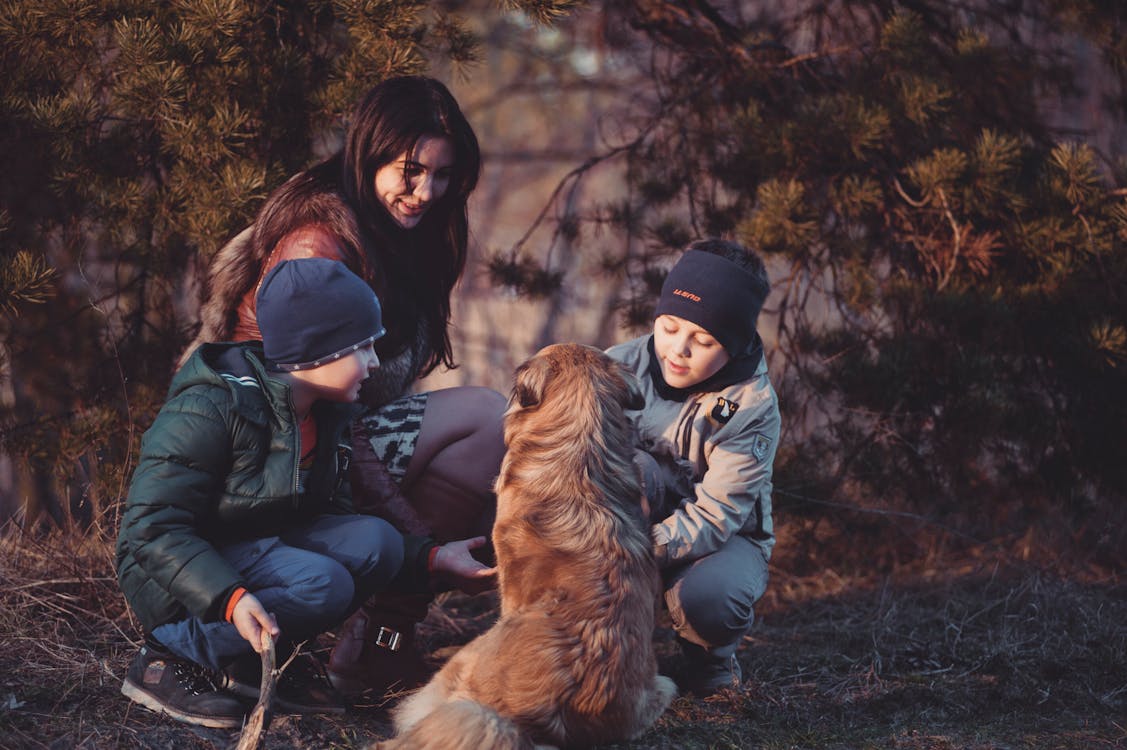 We hear stories all the time from devastated families who have lost their pet and have no idea how to go about searching for them. To try and help you guys out, we've put together a list of five of the most important things you need to do when searching for your missing animal companion.
1. Postpone Any Unnecessary Commitments
Some things - like doctor's appointments, funerals or graduations - can't simply be cancelled or postponed whenever necessary. However, some things can. Laundry day, day trips and coffee dates are not as important as the life of your puppy, cat or feathered friend. If you have young kids to look after or older kids to cart to and from school, see if a friend or family member can do this for you for now.
If at all possible, it'd be very helpful to take a bit of time off work to search for your missing animal. If you have a big event that you have any chance of postponing - a wedding, a family holiday - this can wait as well. You need to give yourself as much free, flexible time as possible to look for your missing pet.
2. Start Spreading the News
To give your furry friend the best possible chance of being found, you need to get the fact that they've gone missing out there. Try making up posters and fliers with your contact information, information about rewards (if you can afford one) and a picture of your pet. Try to give a good, clear description of your animal so that he can be easily recognized, but do make a point of keeping one identifying characteristic a secret so that you can check if anyone claiming to have your animal is telling the truth.
With your posters ready, it's time to spread them. Try putting them up all around the area in which they went missing. Information and fliers can be posted in town halls, animal shelters, mailbox clusters, vet offices, grocery stores - anywhere your poster can be seen by lots of people who might have relevant information. If you've recently moved house, you may also want to post fliers around the area you used to live, as many pets have an uncanny ability to reappear in the neighbourhoods they used to inhabit.
3. Get Out There
As important as it is to have all of these extra eyes on the lookout for your missing pet, it's also absolutely vital that you get outside yourself and call your missing animal by name. After all, your pet knows and trusts you, not all of these other strangers. It's also a good idea to get friends and relatives - especially those who are familiar with your animal - to go out and search, canvas the community and talk to people.
Don't try to predict where your pet will and won't be: you don't know, and you can't know. All you can do is search, and the best time of day to do this is nighttime and dawn. These are the times your animal is most likely to be out and exploring because there are fewer people out and about. The reduced number of people also means it's the time when your pet is most likely to hear you, and you're most likely to hear your pet.
If you're searching from your car, drive slowly while calling. Keep all of your windows rolled down and the radio turned off. Stop your car and turn off the engine every now and then to make listening easier.
4. Set up a Home from Home
If you're keeping yourself busy searching for your missing pet, there's a pretty high chance your house will be empty while you do this. So what happens if your missing pet decides to return while you're out of the house?
A good way to deal with this conundrum is by setting up a home from home where your pet can stay until you return. Try placing a large cardboard box (big enough for your animal to hide in) upside down in your yard. Cut a hole in the side big enough for your animal to climb through, and cover its floor with your pet's favourite bedding and toys.
Make sure the base of this box is weighed down enough that it won't blow away so that this can be a safe place where your pet can wait for you. Place some water, food and a litter tray (if relevant) nearby. Not only will these creature comforts make this den a nice place to hide when your pet returns, but the scent of your animal's toys, bedding and food may well attract them and help them find their own way home.
5. Register Your Pet with Lost Pet Finders
Finding your missing pet is quite literally our job. When you register your lost pet with us, you're automatically opting in for our many free services. Once you've completed this registration, you're also given an obligation-free quote which will show you how much it would cost to issue a Pet Alert in your area, which you can adjust to your liking.
The final price of your pet alert will vary depending on where you live, how large an area you wish to cover and how many people are available in the area for us to contact. If you opt into our paid services, you'll also get the free bonus boost on your Facebook Pet Alert.
For more information on what to do if you've lost your pet, check out our top ten pet-finding tips, as well as our information on microchips and rewards.