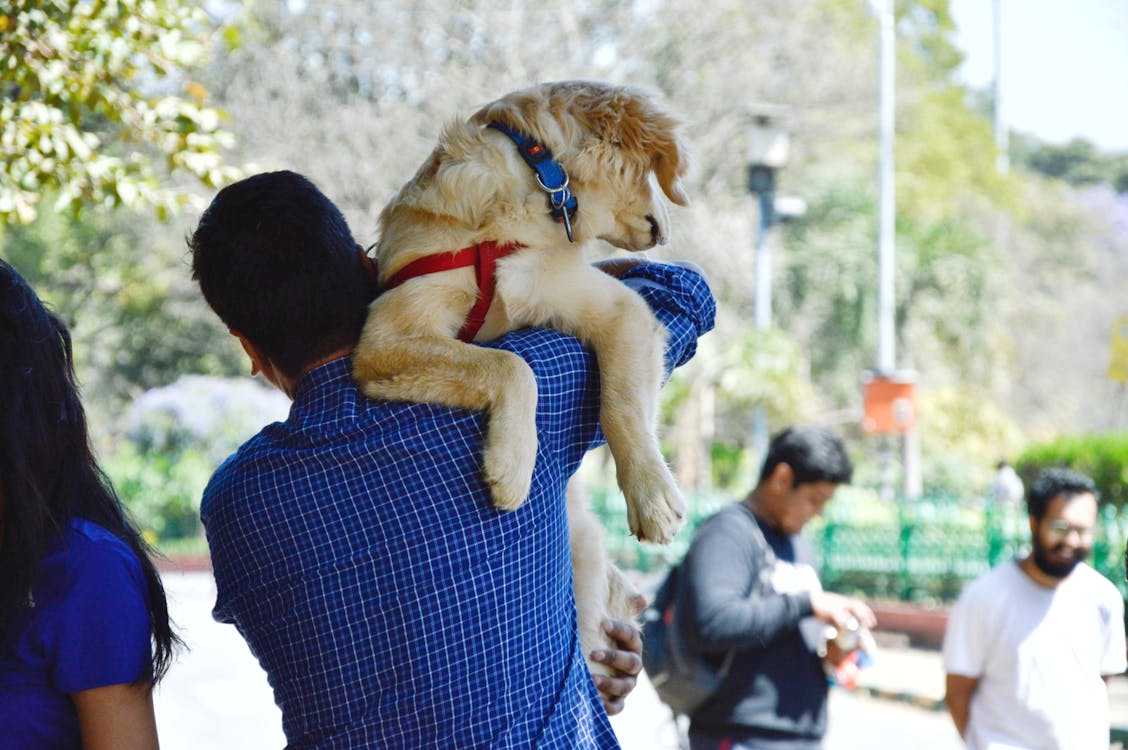 Continuing with our series on helping with doggy phobias, our last post talked about dealing with your dog's fear of children. This can be a very dangerous fear resulting in aggression on your dog's part and injury or psychological trauma for the child in question.
Fortunately, though, there are ways of dealing with it.
Other fears you may come across when getting to know your dog might include the following…
Strangers;
Specific objects;
Cars;
We only have a few of these common fears left to cover, so let us know in the comments if there are any you'd like to hear about!
Before we can do any of that, though, we're going to take a look at what you can do if your dog is afraid of men.
If your dog shakes, whines or snarls whenever a man is nearby, they may well have a fear of men. A common assumption is that dogs who are afraid of men feel that way because they've experienced trauma or abuse by a man. While there's always a chance this is the case, it's also sometimes the case that your dog will have a fear of men without any traumatic history.
It is just as likely (if not more likely) that your dog's phobia has occurred as a result of physical and social factors.
Please note: This blog post will use some generalizations in discussing what "women" are like and what "men" are like. These descriptions may not all apply to you or the people you know because everyone is different, gender is a universe and our lives and personalities are our own.
So why is my dog afraid of men?
The simple answer is this: We don't know. There is no one, clear-cut reason that your dog would be afraid of men, but there are a few potential causes. The most likely cause of this fear, as with many other fears, is that your dog wasn't socialized with men as a puppy.
As with the differences between children and adults, there are certain differences that exist between many men and the women and children they may be more comfortable around. For example, many men are louder and take up more space than women, and the vast majority have deeper voices. To animals like dogs, the larger size and louder voice can single out the man as a threat, putting the animal into defense mode.
It's not uncommon for men and women to act differently with regard to puppies. In many cases, a woman will approach a puppy in a comforting, gentle way. Meanwhile, as being gentle and nurturing is considered a "female" response, many men will instead opt for a more assertive form of play. While this play would be acceptable coming from another dog, human men are generally much larger than dogs so their actions can read as threatening rather than playful.
Another potential cause is that dogs primarily see the world through their noses, and men can smell quite differently to women and children. The fragrances marketed to men and women are very different, and the hormones a dog will smell on each sex will vary, with most men producing testosterone and most women producing estrogen. In nature, the scent of estrogen would be familiar to puppies, as they are nursed by their mother while their father is rarely present.
Do keep in mind, however, that none of these theories have been proven, and we still don't know the exact reason why some dogs are afraid of men. What we do know is that as their primary caregivers, it's our responsibility to give them a good life and help them feel safe whenever possible.
Narrow it Down
Some fears are more complicated and specific than we might expect. Say, for example, your dog whines when your brother-in-law who is a police officer, or the local milkman, comes to visit. You'll need to figure out if this means your dog is afraid of men, or if she's specifically afraid of men in strict uniforms. Maybe your dog was once chased by an animal control officer in a uniform, and thinks that all men in uniform are about to do the same.
Are all of the men that scare your dog wearing hats? Are they wearing a specific cologne? Maybe your dog just isn't used to seeing men in hats, or is confused by the smell of aftershave. There's every chance that your dog finds these things frightening, and isn't overly concerned about the wearer's gender.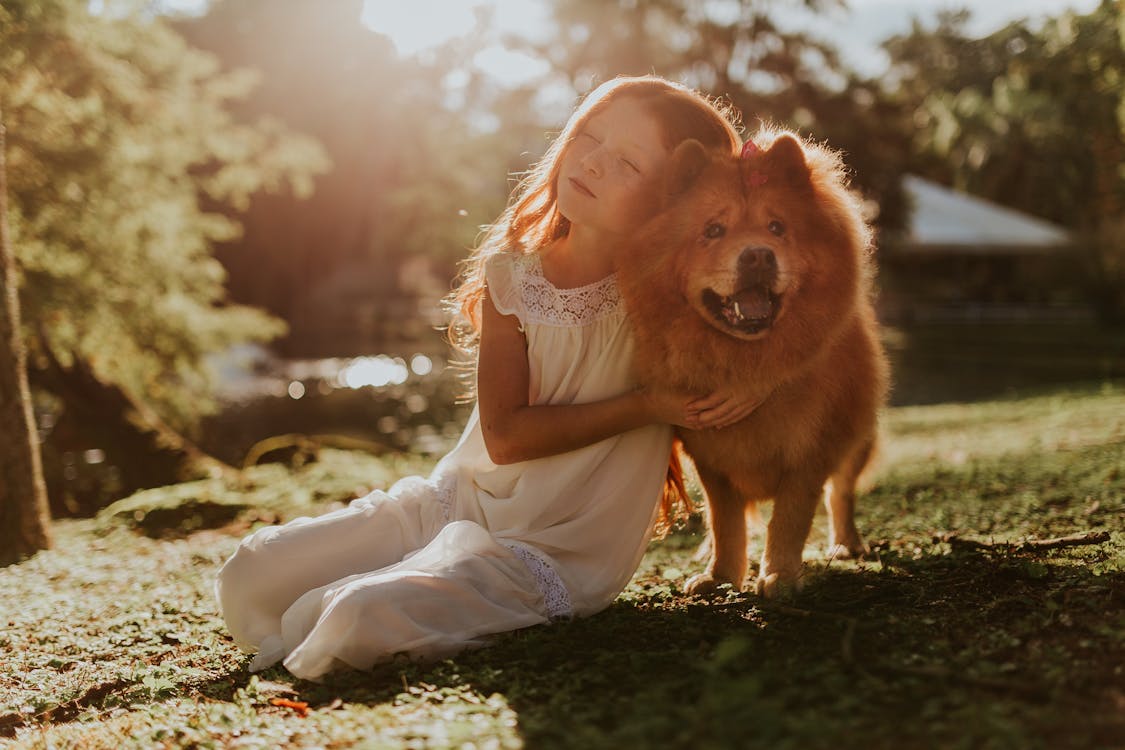 Overcoming a Dog's Fear of Men
If your dog's fear is severe, you may wish to find an animal behaviourist, trainer or obedience class that can help you. However, a dog whose fear is only mild is generally much easier to help here. The main things you can do to help your dog are similar to those used to cope with other fears.
Don't force your dog out of their comfort zone. If men frequently visit or even live in your house, don't force your dog to spend time with them. This can often make the fear even worse, and can cause your dog to hurt you or the man in question.
Do use treats to encourage progress. Make sure men who spend time around your dog have treats to offer your dog when it's appropriate. For example, if the dog comes a little closer to them than they normally would, get them to throw a treat (gently). Your dog may not even accept these treats at first, but eventually they should learn to associate men with positive things.
Do allow and encourage your dog to approach men of their own accord. Although it may be difficult, you need to get the men in your life to leave your dog alone and not approach the dog until they approach the men themselves. Attempting to befriend a fearful dog can often have the opposite effect.