REUNION OF THE DAY: Justice the border collie and kelpie cross in Melbourne VIC
"Justice has been found and is resting after her adventure in her new home, getting used to her new family and surroundings. She is completely unharmed physically, she was even dry apart from this mornings few drops, so she had been keeping dry last night clearly.
Her new mum, Melanie, had a call yesterday from a house very close by who got her flyer in the mailbox and recognised Justice from the picture. They had seen her the night before in their back yard, about 9:30pm, but she ran away as soon as she saw them.
So Melanie called me, I came out to Belgrave straight away, with Pete and Jamie(my dogs), and we walked around everywhere, in the rain, until midnight, calling out, searching backyards, knocking on doors... with no sign. But we had hope because there was a sighting less than 24 hours prior within 200 metres of where she ran off!
We had put my jumper and a toy at the front of Melanie's house, and this morning Melanie's neighbour called her saying there was a kelpie-looking dog in their front yard, barking, and she should come see if it was Justice. The toy had been taken from the front of the house and dropped 2 houses up where she was hiding in a bush.
It was definitely Justice, but she was still too frightened, was barking if anyone approached, and wouldn't come to anyone even though she was clearly hungry.
Melanie called me and I immediately came back up to Belgrave with my dogs... I pulled up to the house and calling out to Justice, let Pete and Jamie out... well! As soon as she saw Pete and Jamie she came out joyfully wagging her tail and jumping and licking, basically beside herself with excitement! She didn't know who to jump on and kiss first, so she went around doing circles between the 3 of us! I even got lots of kisses and paws in the face.
We made the short trip (2 houses away) back to her new home where she's been eating and sleeping. P&J (the amazing rescue dog search team) and I are hanging around to make her feel comfy in her new home before we leave.
Thank you isn't enough to say to the people who have been sharing and searching and helping in so many ways. Melanie and I have been humbled by the dog loving community everywhere who have rallied together to help." - Lorelle
REUNION OF THE DAY: This little Shih Tzu girl from Perth WA
Comments from Helen the lovely caring person who found this little girl:
"It was a combined effort. The dog was found in my street by someone who works in the area but doesn't live here. She had picked up the dog and was trying to locate the owners. Someone told her that I owned a little white dog so she knocked on my door. I offered to take the dog and look after it as the person who found the dog didn't live in the area.
I posted the add last night, rang the Vic Park Ranger this morning to ask if any dog fitting the description of the little one I had was reported missing.
The ranger said she had a report and drove to my place to scan her. At the same time that the ranger rang, the woman who had handed the dog over to me rang to say that an advertisement reporting a lost dog in Vic Park had been broadcast on Curtin Radio. It was indeed the missing dog. The ranger arrived, scanned the dog and we waited for the owners to arrive to collect her.
Persistence and networking pays off. The stars did align in this instance and I'm so glad the family has been reunited."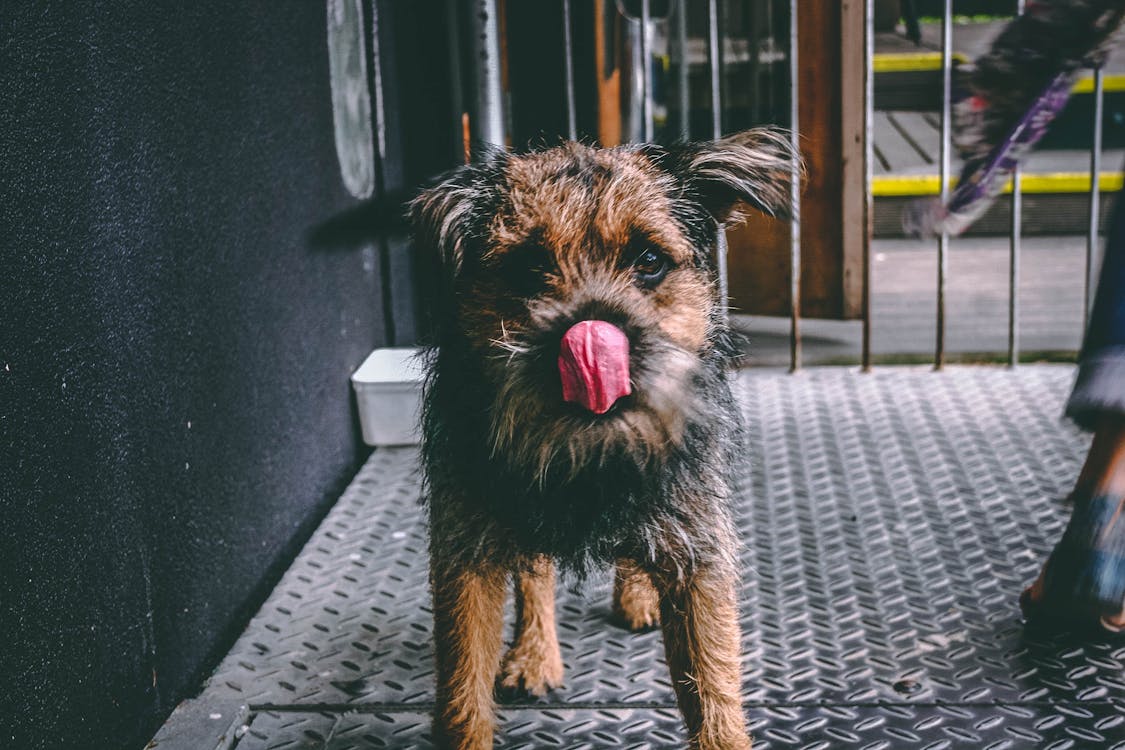 Last month, we helped to reunite border collie Maiden with her family. Maiden had a fear of thunder, so we decided to give you all some tips on helping your pup's fear of thunder to celebrate the reunion. Astraphobia, the fear of thunder, is one of the most common fears experienced by dogs, along with fear of other loud noises such as fireworks. Other examples of common doggy fears include:
Other dogs;
Strangers;
Children;
Cars;
Men;
Specific objects;
Vets.
We'll discuss all of these fears in the future, but first we're going to explore one of the strangest and most inconvenient of the common dog fears: The Fear of Stairs.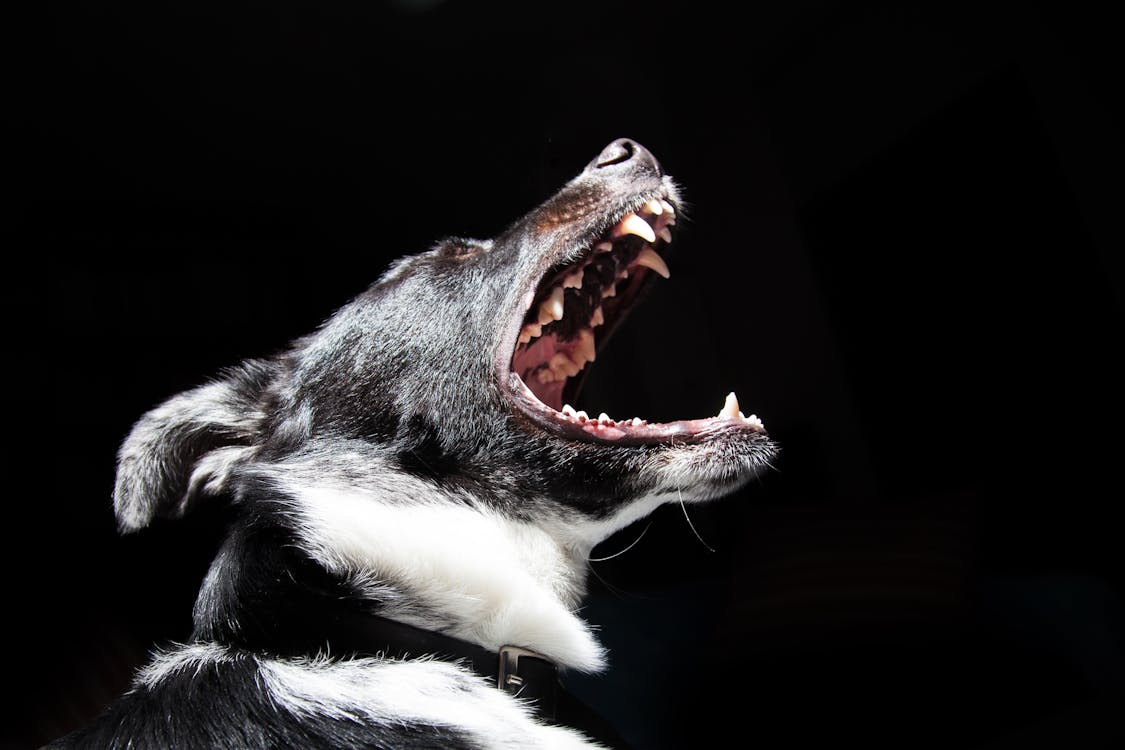 Many of us have encountered a dog who is afraid of staircases and other steps, or at least seen videos of them online. Watching your pup cry, give up, tuck their tail between their legs or tremble hopelessly at the sight of stairs can be understandably stressful or upsetting for any caring owner.
A common way of dealing with this fear is to force the dog up and down the steps in an attempt to show them there's nothing to be afraid of. Unfortunately, this method doesn't always help an animal to overcome the fear. To truly help your dog's fear, you really need an understanding of the underlying causes.
There are any number of different reasons that this fear has developed. In some cases, the dog might have experienced something in the past that has caused them to associate stairs with things that are scary, hurtful or otherwise unpleasant. Maybe the dog was once scolded for ascending, descending or going near a set of steps, or was pushed down them.
Perhaps the dog fell down steps as a puppy and was frightened by the experience, or has simply never come across stairs before.
Maybe the dog was abused by previous owners, and was led up steps to the place where the abuse occurred. Older dogs may develop a fear of stairs if they're used to living in single-storey homes and are suddenly moved into a house with more than one floor. If your dog never had to climb stairs in their formative years and received no training, it's likely you'll see a certain amount of fear at first.
In these cases, it's very possible that even the most well-behaved and gentle dog will bite or nip their owner in a bid to communicate their fear. Rather than forcing your dog to live through their biggest fear with no effect, it's often a better idea to help them through use of counter-conditioning and positive reinforcement (positive motivators like treats and praise).
However, before you attempt to train them out of this fear, you should consult with your vet first to make sure this step-phobia isn't the result of an injury or other physical condition.
Overcoming the Fear
The good news is that it's generally fairly simple to help your dog recover from their fear of the stairs. These are just a few tips to help you on your way:
Make Way! Before trying to get your dog up the stairs, make sure the steps are clear and safe. Remove anything that your dog could knock over or stumble on. Getting spooked right at the start of training will only make matters worse!
Counter-Condition! As the Animal Humane Society explain, "Counter conditioning means training an animal to display a behaviour that is different than his current reaction to a stimulus." In other words, you want to replace your dog's reaction of fear with one of excitement or joy. You may begin by standing near the staircase and encouraging your dog to approach. Tools that may come in handy here include a high value treat or a cherished toy.
When your dog comes to you by the stairs, shower them with praise and reward them appropriately. Try to remove their negative association to the stairs by replacing it with the feeling that they are the best dog on the planet.
Start at the Beginning! Don't try to force your dog to run before they've learned to walk. If the stairs in your house are very steep, make things simpler by taking Rover somewhere with low, wide steps. Get your dog to practice climbing here with all of the encouragement, treats and rewards they need. If possible, someone should stay behind them on the stairs to provide extra support. Each time they reach the top or bottom of the steps, give them an extra special reward.
Ups and Downs! Keep in mind that going up and down the stairs can be two completely different experiences for dogs, and require different skill sets. Once your dog has mastered going up the stairs, be prepared to start the entire process again from the top!
Choose Your Timing Wisely. Dogs are more receptive to training when they are happy and alert. If your dog is overly tired, needs to eat or is eagerly waiting for a walk, it's best to save your training for later. It's also a good idea to keep Rover's interest by splitting training sessions into numerous shorter (around 10 minutes) sessions rather than one long lesson.
It can be a good idea to plan your training sessions for directly before playtime or a walk outside. This will mean your dog is happier about training as they'll know that something fun will happen afterwards.
If you believe your dog's fear of stairs may be as a result of abuse in the past, there may be some other things you can do to help them. Start by reading some of our other posts on the subject!