Over the past couple of months, the main topics we've been discussing have been how to go about caring for dogs with food allergies, shy cats and long-haired cats. These topics were selected in honour of three of our sponsored pets - Jordy, Misty and Russia.
These were three gorgeous pets which we were given the wonderful opportunity to sponsor through Hunter Animal Rescue, a great charity which aims to rescue abandoned pets from euthanasia and place them in their forever homes. We think that the best aspect of this non-profit is that while they're waiting for their new families, HAR's rescued pets don't have to sit in a pound. Instead, they're sent to foster homes where they get to practice being part of a big, happy family until they're ready to be rehomed. This means they get all the love and care they need, and are more likely to be looked after properly.
For December, Hunter Animal Rescue's Pets of the Month are Ciarra and Keisha.
All About Ciarra and Keisha
Ciarra and Keisha are two ten-year-old female Birman X cats, currently in care at PETQuarters Broadmeadow. They need to be rehomed together, and the adoption fee for the pair is $200. It's not yet known if these friendly felines would be suited to a home with children (or birds), but they do like near-constant human interaction so they'll be sure to give plenty of love to whoever takes them in.
While it's not recommended that these two are moved into a home with dogs, we do know that they're fine with other cats so they may be a good choice if you're looking for a new furry friend for your cat. A dream home for these sisters would be one where they're kept indoors and made to feel safe and secure. They've already had a busy life, and are ready for a quiet, mature home!
Both cats are fully litter trained, have a fairly low activity level and require an intermediate amount of grooming, so they're good cats to have around if you like to pamper your pets but don't always have the energy to run after them! Ciarra and Keisha are a pair of real individuals. A chatty, personable lady, Ciarra loves to munch on her human's hair, receive gentle pats, brushes and chin scratches, sleep on your pillow and bump you with her head.
While Ciarra is keeping busy, it's likely Keisha will be fast asleep on your lap. Keisha is the quieter of the pair. She'll love you just as much as her sister will, she's just happy to let Ciarra do all the talking. Ciarra has recently come home from a trip to the vet and is in great condition, having only needed a descale, polish and one tooth extraction. She is well on the road to recovery by now, though!
Now that we know she's in full health, she can safely be moved to a forever home with her sister without risk of bringing germs in to share with your other pets. As with any other rescue pets, Ciarra and Keisha are in need of a new home through no fault of their own. Their former owner is moving overseas, and simply can't bring them along. The pair were brought along to Hunter Animal
Rescued as bonded sisters, and need to be rehomed together if they're going to be happy.
What do I need to know about Birman Cats?
Ciarra and Keisha are Birman X cats, meaning a lot of their genetic information and the resulting traits have been passed down from Birmans. This is a breed that's much loved for its reputation as a calm, mysterious and enchanting cat. They also attract a fair amount of attention with their little white-socked feet and gorgeous blue eyes, so it's easy to see why they're such a popular breed.
With their contrasting colours and long, soft coat, they look something like a cross between a Persian and a Siamese. Thanks to their striking features and thick coat, they can often seem much larger than they really are, appearing as massive felines when they're really only a medium-sized cat breed. That said, we don't actually know for sure how the Birman breed came to exist.
Where did the Birman Cat originate?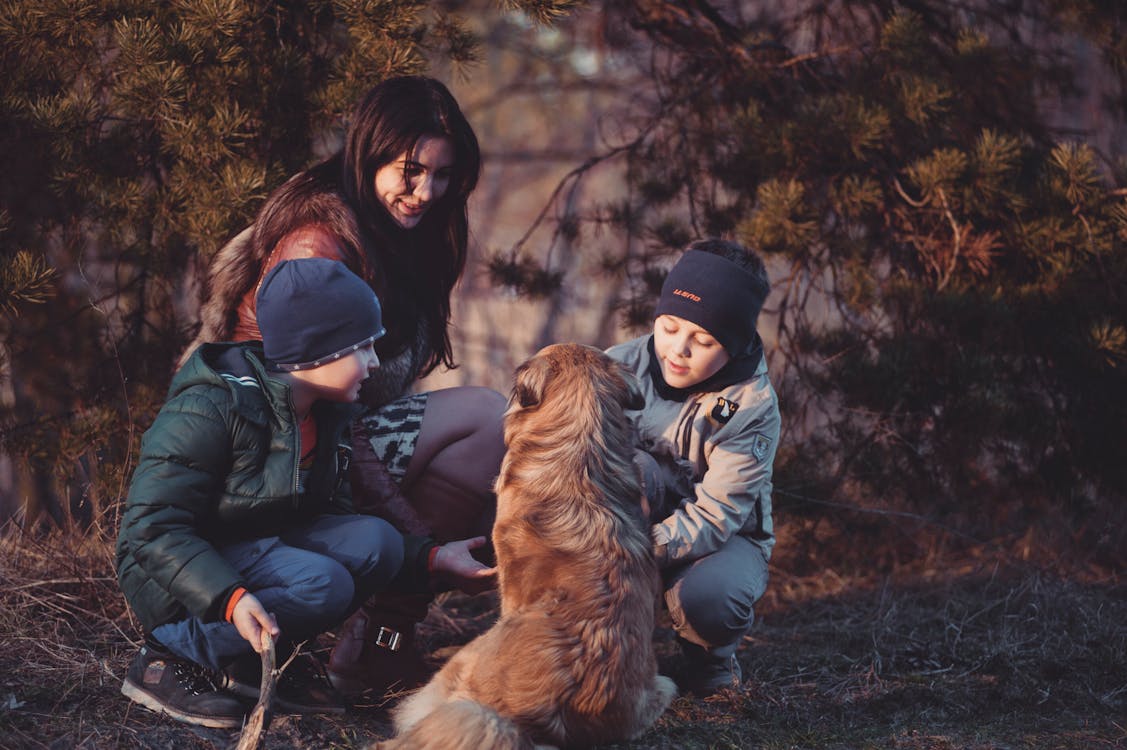 All we know is that they seem to have appeared relatively recently in Europe, most likely originating from France. The result is a playful, loving breed that can play happily with children and adults alike. Certain stories suggest that a pair of these cats were brought back from a Temple in Burma by some travellers, which is why they're known as the "Sacred Cat of Burma".
As we've already said, we can't be entirely sure about the exact history of the Birman breed. It's said that the earliest Birmans were a cross between a longhaired cat, most likely an Angora or Persian, and a Siamese with white paws. The Birman breed almost died out entirely during World War II, but was revived when breeders thought to breed their Birmans with Persian cats.
General Description of the Birman Cat Breed
Birman Cats will generally have a slightly cobby and somewhat heavy appearance and muscular, powerful legs. Cats of this breed have wide, large heads that are marginally longer than they are wide. Their nose is roman and intermediate length, and they'll generally have a firm, striking chin. Birman cats can be most easily identified by their faces along with their legs, tails and ears, which will be darker than the rest of their body. These areas can be seal point (dark brown), blue, red, tortoiseshell, cream, lilac or chocolate.
They also tend to have sweet little white socks on each of their paws. They are a medium-sized breed. These cats can need a fair amount of grooming as they are a longhaired breed, but it's well worth it for the silky, gorgeous coats they have as a result. They have next to no undercoat. The head of a Birman Cat is fairly round. Cats of this breed will have slightly slanted ears with rounded tips, and furry tufts on the inside.
The majority of a Birman Cat's coat will be cream or white-coloured. Their tails won't allow you to view this coat as plain, though, as they finish off the look with the most luxurious plume of fluff you'll ever see!