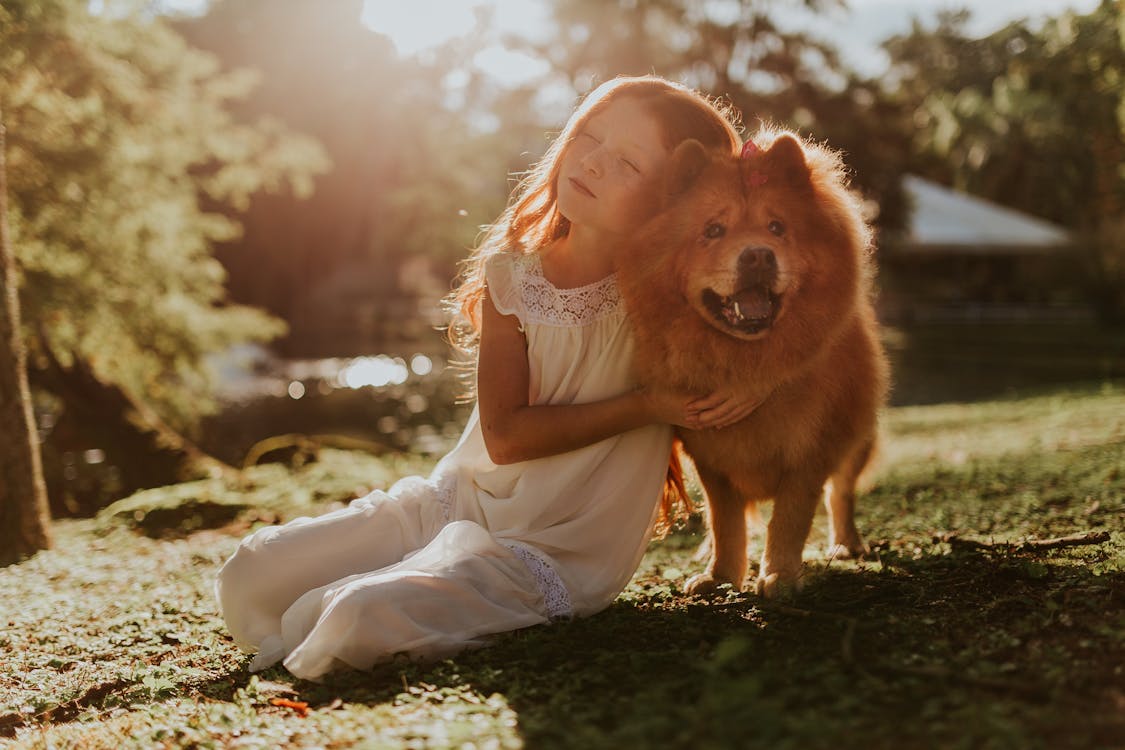 As part of our series on dealing with dogs who suffer from phobias, our last post discussed how you might go about helping your dog with their fear of other dogs. This is a real issue for some dogs and their owners, who might have uncomfortable run-ins with other dogs on a daily basis. Other fears your dog might struggle with can include:
Vets;
Men;
Strangers;
Cars;
Specific objects;
We plan on covering all of these fears over the course of the series, but for now we're going to talk about what you might do if your dog is afraid of children.
We all know and love those photographs of children playing and cuddling with their favourite doggy companions. There are thousands of these photos, and hundreds of films and books imagining what these playful pairs might get up to. You may be surprised or disappointed, then, to hear that dogs who are afraid of children aren't all that uncommon.
A dog's fear of children makes sense when you think about how they tend to communicate with the world around them. Dogs can't use words like humans can, so they communicate through sounds and body language. A dog who is used to living with adult humans will be accustomed to the sounds and movements they make. Children speak in a higher pitch to adults. Their steps are unsteady and faster. Their movements can be jerky and unexpected. It's entirely possible that a child might hurt a dog by accident, or even fall and land on them. When compared to an adult, children and babies could very well appear to be part of a different species entirely.
What might be even more upsetting for a dog is that the presence of a child can also alter the behaviour of the adults around them, making even the most trusted human suddenly unreliable.
How can I tell if my dog's afraid of children?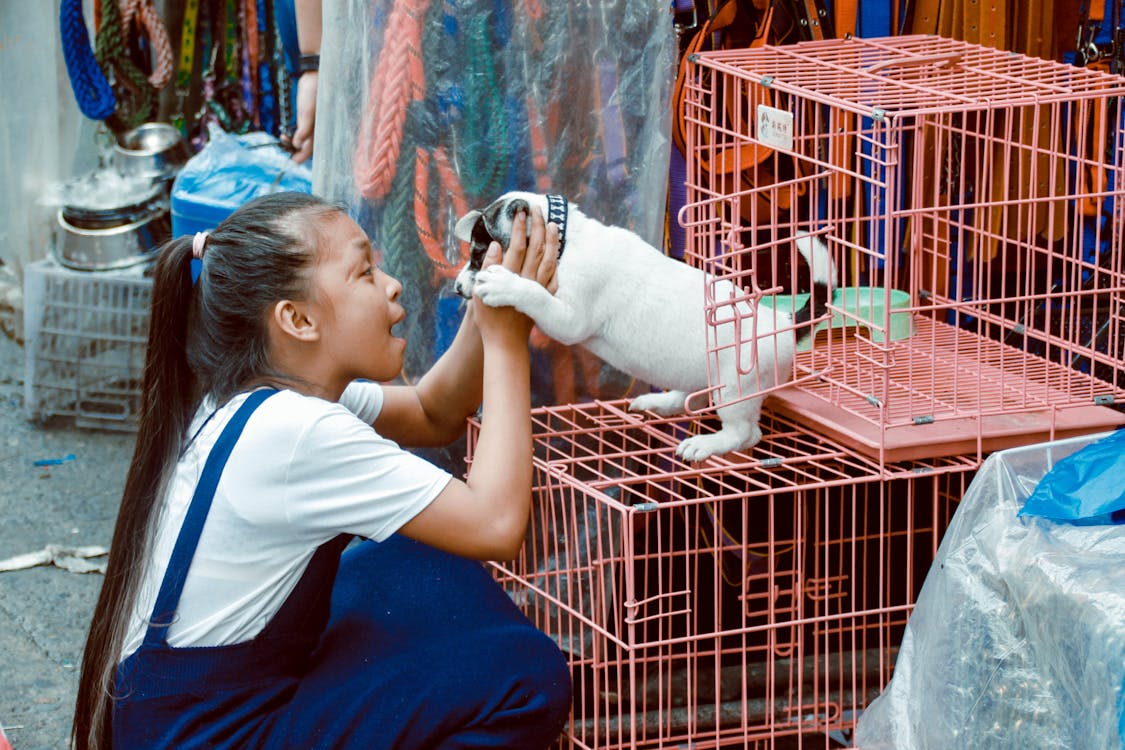 Indicators that your child is afraid of children are much the same as those exhibited with any fear. The signs below are indicative of extreme stress and your dog should be removed from the stressful situation if they are exhibiting these signs around children. The behaviours a scared dog might show around children can include…
… attempting to hide or escape;
… shutting down or going stiff when children are nearby;
… showing teeth (lip-lifting) and snarling;
… biting or nipping (especially when trapped);
… lunging or yapping;
… lowering of head, increased eye contact;
… shaking, rolling over or recoiling.
In some cases, these behaviours can be fairly subtle so if you think your dog might be afraid of children, watch them carefully!
How can I help my dog recover from their fear of children?
If your dog's fear is of children who visit your home, you need to manage this situation. Begin by identifying an area in your house where your dog can go and where you can prevent children from entering. For example, you may have a room where you can close the door, or set up a baby gate. Make sure children are supervised at all times, as you can't always trust kids not to open a door or try to touch something through a gate.
Begin training by having children you can trust to behave calmly walk past at a safe distance from your dog while providing your dog's favourite treats. Your dog should be kept on a leash for safety, but should eventually come to associate the presence of children with good things.
If your dog's fear is an issue when children are present outside the home, try avoiding parks and schools where kids might be playing.
Always keep socialization fun!
As we've mentioned in many of our Phobia Series posts, flooding isn't generally the best technique when it comes to training your dog out of fearing something. If you want your pup to enjoy something, you need to make sure their experiences of that thing are relaxed and enjoyable. Make sure your dog knows that you appreciate it when they gently check a child out, but don't force them to do this until all parties are ready.
For example, if their fear of children causes them to act timidly, you can help your dog by getting some quiet, calm children to just sit quietly and spend time making sure your pup is happy and safe. Socializing your dog doesn't need to involve throwing them in at the deep end with a crowd of noisy kids. Don't exhaust your dog by forcing them to process sounds and sensations that are scary.
Start by introducing children one at a time, not all at once.
Are your kids animal-friendly?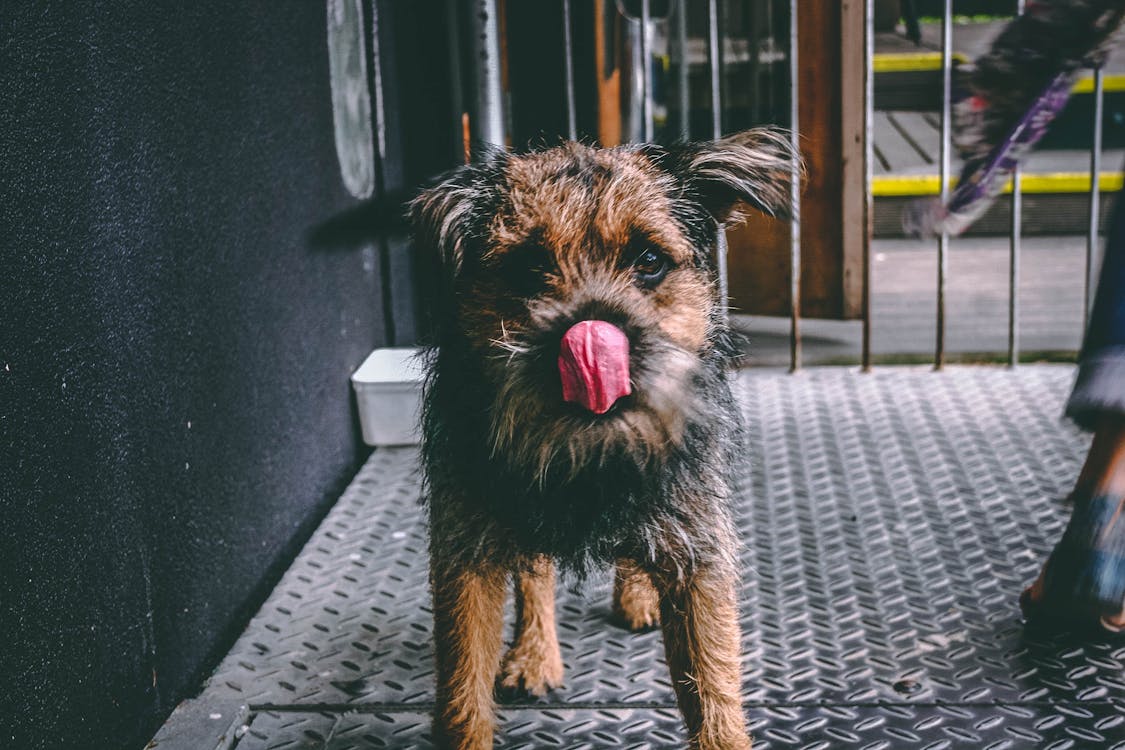 In some cases, the issue might not be with your dog at all. It could be the children who are the issue. It can be pretty difficult to find children who are actually good with animals, especially when they're very young. Animal-handling skills aren't generally something that comes naturally to a kid. It's something that has to be learned, so they won't always get it right the first time.
Relatively few children will happily sit still, watch another child pet a dog without getting jealous and piling in, stay calm and respectful, pay attention to where a dog actually likes to be pet or take care to pet gently. If your kid isn't instantly perfect at handling a dog, try learning what works together. This can be a great bonding opportunity for you, your child and your dog.