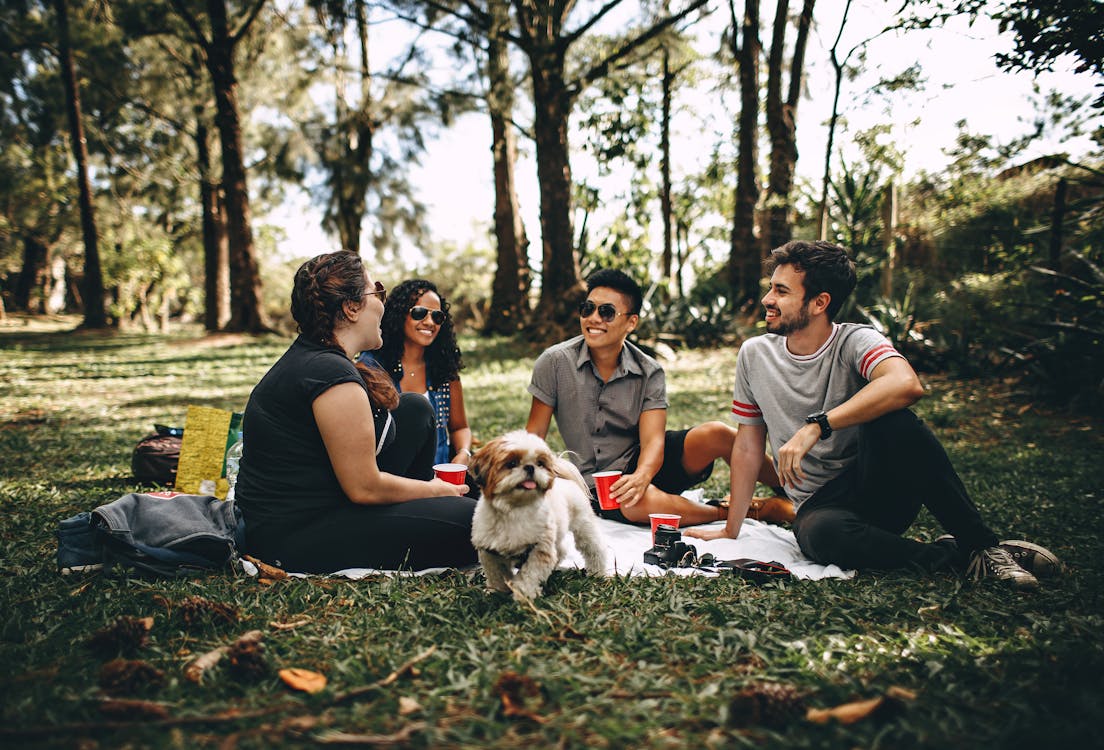 We want your pets to live their best life, and that includes working through any of the fears that might be holding us back. Last month, we talked about how you might go about caring for a dog who is afraid of men. It's commonly assumed that dogs who experience this fear feel this way because they've been abused or neglected by a man, but some dogs are just that way by nature.
Just like any fear, there's no one reason that your dog might have it, but there are a good few ways you can work together to deal with it.
Some of the other common fears your dog may be struggling with may include…
Vets;
Cars;
Specific objects;
This is the list we're slowly working our way through, but it definitely doesn't cover every fear your dog might have! If there's another fear or phobia you'd like us to cover to spread information and awareness, please do get in touch. In the meantime, we're going to look about how you can go about helping your dog to feel more comfortable around strangers.
Why is my dog afraid of strangers?
Dogs tend to be afraid of strangers for two main reasons. In some cases, it occurs because the dog hasn't been properly socialised as a puppy. If a pup doesn't have the opportunity to meet a wide range of different people in their formative years, it's highly likely they'll end up being afraid of people they aren't familiar with.
In other cases, your dog's fear will be all about genetics. Dogs who are timid and skittish often produce offspring who are equally shy. Dogs who are scared of all strangers rather than a specific type of stranger (such as men or children) may experience this because of genetic predisposition.
How can I tell when my dog is afraid?
One of the main struggle for dogs who are afraid of strangers is that humans - both strangers and dog owners - may fail to notice that a dog is feeling anxious. The dog will be giving off all sorts of body language, and nobody will be reading it. Learn to spot what your dog is trying to tell you, and you'll know straight away when your dog announces "I am feeling afraid! Please back off!"
Perhaps Rover's body will be tensing up, his eyes will be darting or he'll be looking away while making his body as small as possible. Some dogs start sneaking around, furrowing their brows, flattening or perking up their ears or moving much more slowly than usual. Maybe Bowser has started licking her lips, panting for no obvious reason or yawning more than usual. In many cases, the dog's tail will be held lower than usual, sometimes hidden between the legs. All of these are indicators that your dog is feeling frightened.
Make your dog feel safe!
If your dog is showing signs of fear and anxiety, you need to help them to calm down. To do this, you need to bring your dog somewhere they can feel safe, and it can be helpful to create a specific safe zone where your dog will always know it is completely safe. Think of it as a puppy panic room! This is a space that is exclusively for your dog, whether that's a special chair, part of a room or just their crate.
Make a rule where nobody except for your dog is allowed to enter the special safety zone. This will allow your dog to see that the area is their special place where nobody is able to hurt or annoy them.
Let people know how to greet your dog!
If a stranger goes down on one knee by your dog when making their introduction, the meeting is far more likely to be successful.
Your dog will feel less threatened as the person is at their level. Often, your dog will be more comfortable with sniffing and accepting pats from a stranger if they aren't towering over them like a monster (offering a treat can only help the interaction further). It's also a good idea not to let a stranger make too much eye contact with a dog, as staring can be perceived as intimidating and downright rude.
If you don't know a dog but want to offer a treat, the best way is to drop it on the ground so as not to appear forceful, having first made sure that the owner is alright with you giving their dog a treat.
What if the owner is the stranger in question?
If you adopt a dog who already has a fear of strangers, it can be pretty difficult to start building a bond between you. However, if you take it easy and allow your dog to move at their own pace, you'll get there soon enough and the results will be so worth the wait. You'll need to be very patient and comforting at first so the dog can start to understand that you are not a threat.
If your new dog gives you the opportunity to pet them, always do so very calmly. Make sure your voice around your new dog is always soothing, friendly and relaxed, and offer treats by gently throwing them rather than bringing your hand near the dog's face.
Trying to care for a dog who is frightened of strangers can be very difficult, and it'll take a lot of patience and care on the owner's part. All the same, if you are considerate and make the decision to always keep your dog safe from surprise encounters with strangers (and especially make a point of avoiding things like markets, dinner parties and parades), the pair of you can get through this.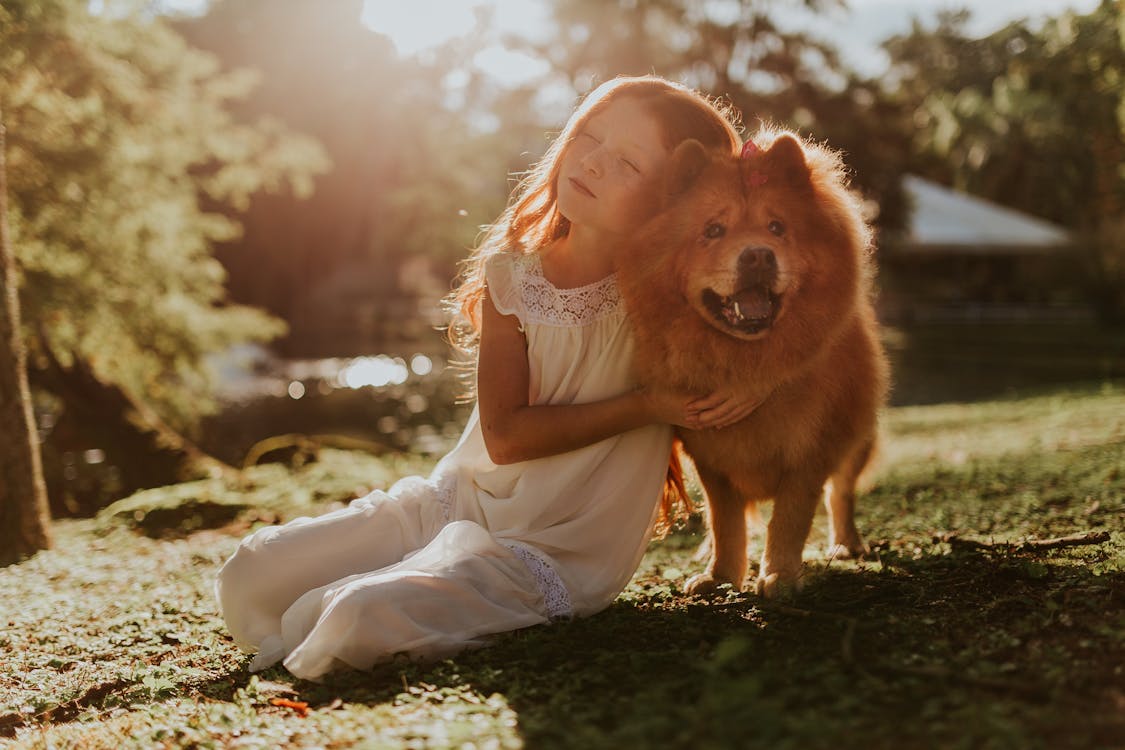 As part of our series on dealing with dogs who suffer from phobias, our last post discussed how you might go about helping your dog with their fear of other dogs. This is a real issue for some dogs and their owners, who might have uncomfortable run-ins with other dogs on a daily basis. Other fears your dog might struggle with can include:
Vets;
Men;
Strangers;
Cars;
Specific objects;
We plan on covering all of these fears over the course of the series, but for now we're going to talk about what you might do if your dog is afraid of children.
We all know and love those photographs of children playing and cuddling with their favourite doggy companions. There are thousands of these photos, and hundreds of films and books imagining what these playful pairs might get up to. You may be surprised or disappointed, then, to hear that dogs who are afraid of children aren't all that uncommon.
A dog's fear of children makes sense when you think about how they tend to communicate with the world around them. Dogs can't use words like humans can, so they communicate through sounds and body language. A dog who is used to living with adult humans will be accustomed to the sounds and movements they make. Children speak in a higher pitch to adults. Their steps are unsteady and faster. Their movements can be jerky and unexpected. It's entirely possible that a child might hurt a dog by accident, or even fall and land on them. When compared to an adult, children and babies could very well appear to be part of a different species entirely.
What might be even more upsetting for a dog is that the presence of a child can also alter the behaviour of the adults around them, making even the most trusted human suddenly unreliable.
How can I tell if my dog's afraid of children?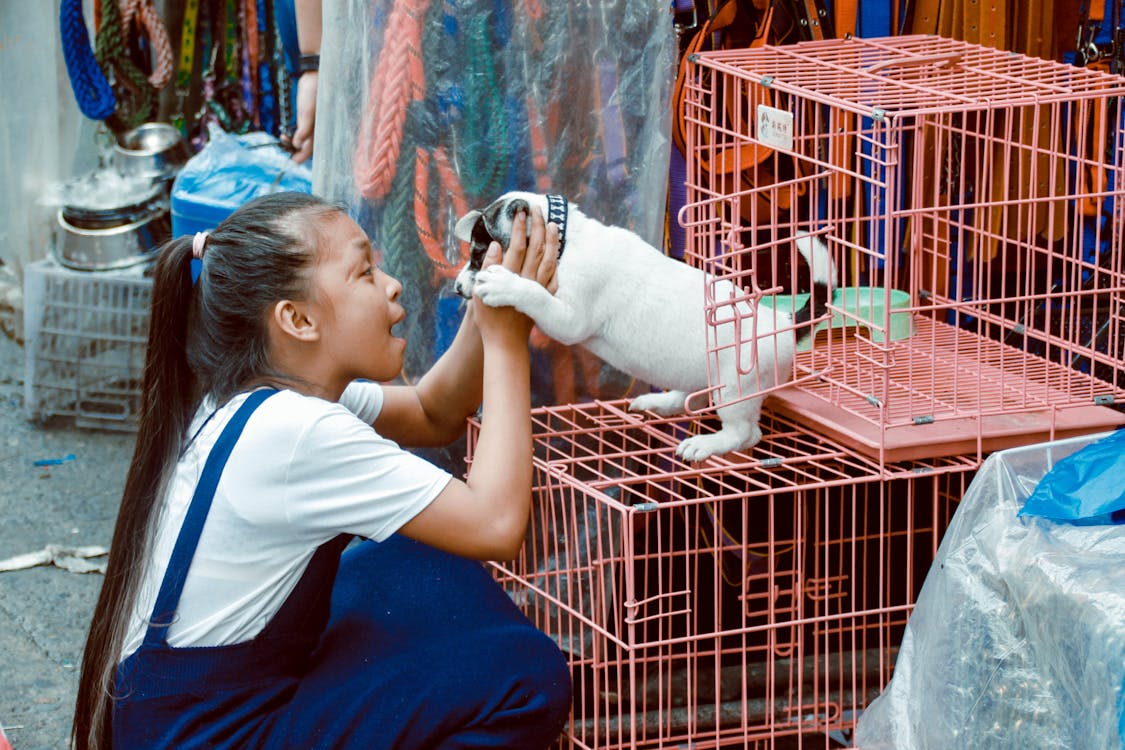 Indicators that your child is afraid of children are much the same as those exhibited with any fear. The signs below are indicative of extreme stress and your dog should be removed from the stressful situation if they are exhibiting these signs around children. The behaviours a scared dog might show around children can include…
… attempting to hide or escape;
… shutting down or going stiff when children are nearby;
… showing teeth (lip-lifting) and snarling;
… biting or nipping (especially when trapped);
… lunging or yapping;
… lowering of head, increased eye contact;
… shaking, rolling over or recoiling.
In some cases, these behaviours can be fairly subtle so if you think your dog might be afraid of children, watch them carefully!
How can I help my dog recover from their fear of children?
If your dog's fear is of children who visit your home, you need to manage this situation. Begin by identifying an area in your house where your dog can go and where you can prevent children from entering. For example, you may have a room where you can close the door, or set up a baby gate. Make sure children are supervised at all times, as you can't always trust kids not to open a door or try to touch something through a gate.
Begin training by having children you can trust to behave calmly walk past at a safe distance from your dog while providing your dog's favourite treats. Your dog should be kept on a leash for safety, but should eventually come to associate the presence of children with good things.
If your dog's fear is an issue when children are present outside the home, try avoiding parks and schools where kids might be playing.
Always keep socialization fun!
As we've mentioned in many of our Phobia Series posts, flooding isn't generally the best technique when it comes to training your dog out of fearing something. If you want your pup to enjoy something, you need to make sure their experiences of that thing are relaxed and enjoyable. Make sure your dog knows that you appreciate it when they gently check a child out, but don't force them to do this until all parties are ready.
For example, if their fear of children causes them to act timidly, you can help your dog by getting some quiet, calm children to just sit quietly and spend time making sure your pup is happy and safe. Socializing your dog doesn't need to involve throwing them in at the deep end with a crowd of noisy kids. Don't exhaust your dog by forcing them to process sounds and sensations that are scary.
Start by introducing children one at a time, not all at once.
Are your kids animal-friendly?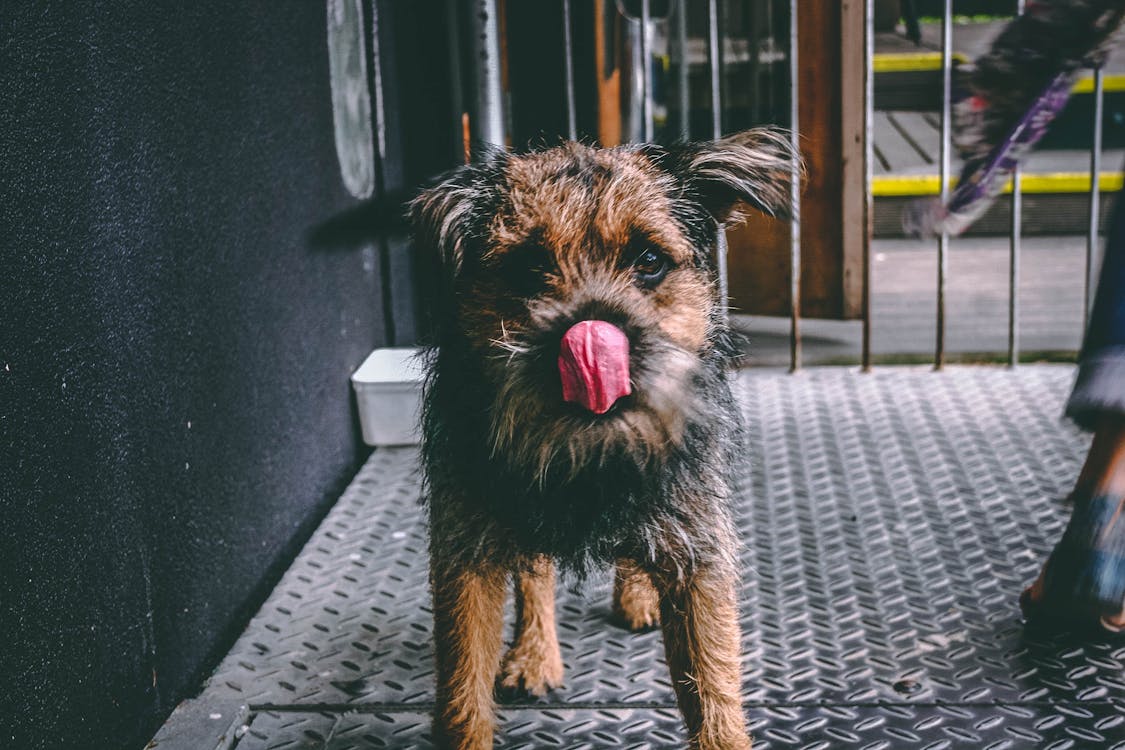 In some cases, the issue might not be with your dog at all. It could be the children who are the issue. It can be pretty difficult to find children who are actually good with animals, especially when they're very young. Animal-handling skills aren't generally something that comes naturally to a kid. It's something that has to be learned, so they won't always get it right the first time.
Relatively few children will happily sit still, watch another child pet a dog without getting jealous and piling in, stay calm and respectful, pay attention to where a dog actually likes to be pet or take care to pet gently. If your kid isn't instantly perfect at handling a dog, try learning what works together. This can be a great bonding opportunity for you, your child and your dog.
REUNION STORY OF THE DAY:
Cadbury from Caboolture, Moreton Bay QLD
"I had called the Vet's office yesterday to report Cadbury missing and they got my details and with my consent passed it onto the Council. I received a call from the Council after hours service Officer this morning to confirm that she had retrieved Cadbury from a house two streets away.
Cadbury had wandered 360 metres and dug under their fence and into their backyard. They were wonderful people who have two dogs of their own. They fed him and gave him water and kept him overnight.
They called the Council this morning and reported the incident and Council got in touch with us after matching our description that was provided to them by the Vet's office and Cadbury's microchip.
We are so grateful for all the assistance that we received from you guys and members of the public who were very encouraging on the Facebook site. We particularly want to thank the family that housed him and fed him overnight. It was a very anxious night for us.
Having been reunited with Cadbury, it's the best Easter for us, ever!" - Vinod and Gina