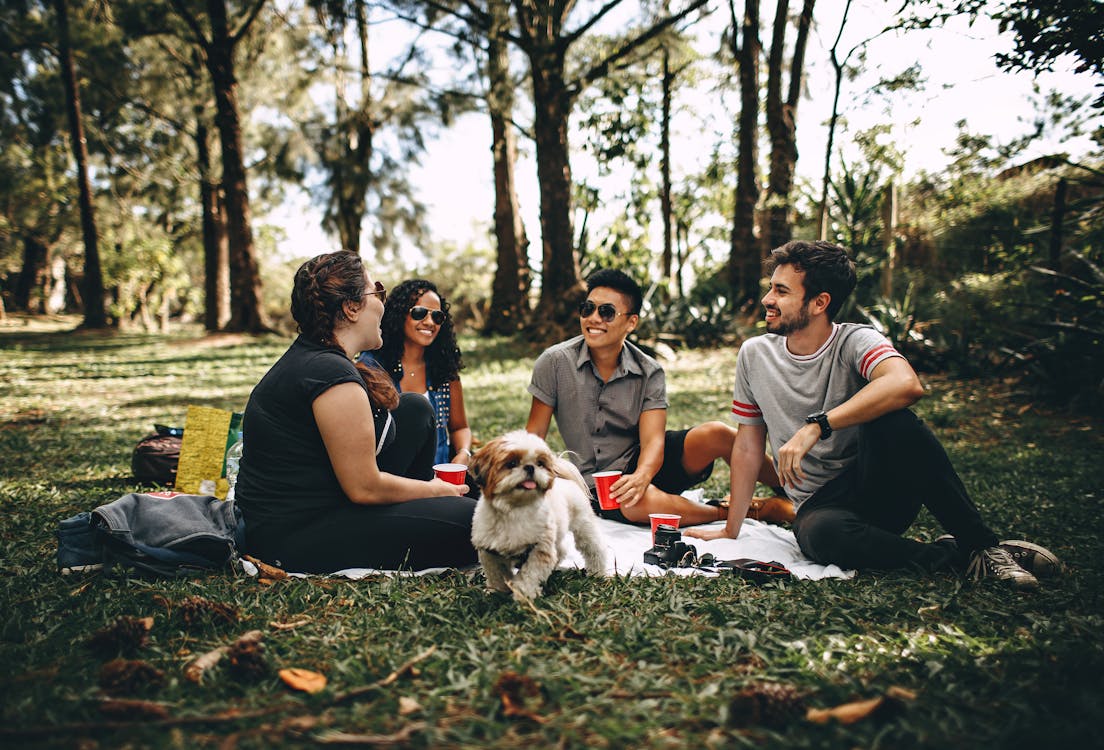 We want your pets to live their best life, and that includes working through any of the fears that might be holding us back. Last month, we talked about how you might go about caring for a dog who is afraid of men. It's commonly assumed that dogs who experience this fear feel this way because they've been abused or neglected by a man, but some dogs are just that way by nature.
Just like any fear, there's no one reason that your dog might have it, but there are a good few ways you can work together to deal with it.
Some of the other common fears your dog may be struggling with may include…
Vets;
Cars;
Specific objects;
This is the list we're slowly working our way through, but it definitely doesn't cover every fear your dog might have! If there's another fear or phobia you'd like us to cover to spread information and awareness, please do get in touch. In the meantime, we're going to look about how you can go about helping your dog to feel more comfortable around strangers.
Why is my dog afraid of strangers?
Dogs tend to be afraid of strangers for two main reasons. In some cases, it occurs because the dog hasn't been properly socialised as a puppy. If a pup doesn't have the opportunity to meet a wide range of different people in their formative years, it's highly likely they'll end up being afraid of people they aren't familiar with.
In other cases, your dog's fear will be all about genetics. Dogs who are timid and skittish often produce offspring who are equally shy. Dogs who are scared of all strangers rather than a specific type of stranger (such as men or children) may experience this because of genetic predisposition.
How can I tell when my dog is afraid?
One of the main struggle for dogs who are afraid of strangers is that humans - both strangers and dog owners - may fail to notice that a dog is feeling anxious. The dog will be giving off all sorts of body language, and nobody will be reading it. Learn to spot what your dog is trying to tell you, and you'll know straight away when your dog announces "I am feeling afraid! Please back off!"
Perhaps Rover's body will be tensing up, his eyes will be darting or he'll be looking away while making his body as small as possible. Some dogs start sneaking around, furrowing their brows, flattening or perking up their ears or moving much more slowly than usual. Maybe Bowser has started licking her lips, panting for no obvious reason or yawning more than usual. In many cases, the dog's tail will be held lower than usual, sometimes hidden between the legs. All of these are indicators that your dog is feeling frightened.
Make your dog feel safe!
If your dog is showing signs of fear and anxiety, you need to help them to calm down. To do this, you need to bring your dog somewhere they can feel safe, and it can be helpful to create a specific safe zone where your dog will always know it is completely safe. Think of it as a puppy panic room! This is a space that is exclusively for your dog, whether that's a special chair, part of a room or just their crate.
Make a rule where nobody except for your dog is allowed to enter the special safety zone. This will allow your dog to see that the area is their special place where nobody is able to hurt or annoy them.
Let people know how to greet your dog!
If a stranger goes down on one knee by your dog when making their introduction, the meeting is far more likely to be successful.
Your dog will feel less threatened as the person is at their level. Often, your dog will be more comfortable with sniffing and accepting pats from a stranger if they aren't towering over them like a monster (offering a treat can only help the interaction further). It's also a good idea not to let a stranger make too much eye contact with a dog, as staring can be perceived as intimidating and downright rude.
If you don't know a dog but want to offer a treat, the best way is to drop it on the ground so as not to appear forceful, having first made sure that the owner is alright with you giving their dog a treat.
What if the owner is the stranger in question?
If you adopt a dog who already has a fear of strangers, it can be pretty difficult to start building a bond between you. However, if you take it easy and allow your dog to move at their own pace, you'll get there soon enough and the results will be so worth the wait. You'll need to be very patient and comforting at first so the dog can start to understand that you are not a threat.
If your new dog gives you the opportunity to pet them, always do so very calmly. Make sure your voice around your new dog is always soothing, friendly and relaxed, and offer treats by gently throwing them rather than bringing your hand near the dog's face.
Trying to care for a dog who is frightened of strangers can be very difficult, and it'll take a lot of patience and care on the owner's part. All the same, if you are considerate and make the decision to always keep your dog safe from surprise encounters with strangers (and especially make a point of avoiding things like markets, dinner parties and parades), the pair of you can get through this.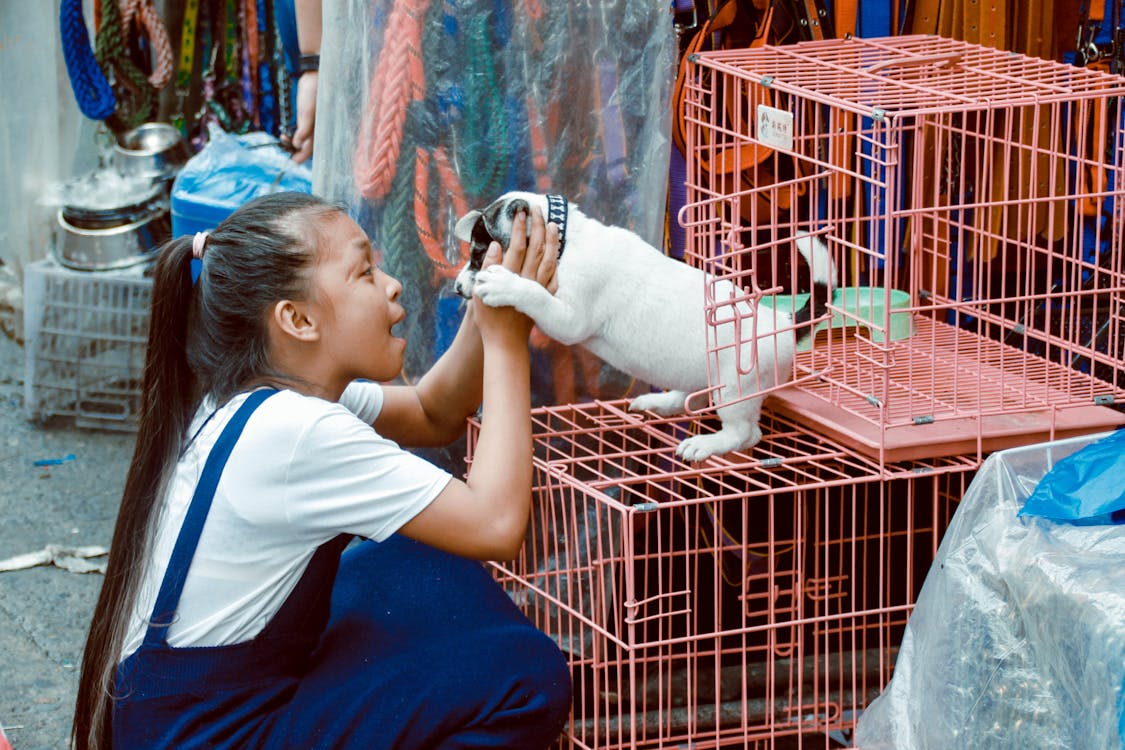 At Lost Pet Finders, we believe that every pet deserves to find the home where they feel secure and happy, and this holds true whether that pet has simply lost its owners temporarily or is in need of a whole new family. This is why, when possible, we really recommend checking out your local pounds and shelters before heading to a pet store. For those based in Australia and New Zealand, here are some of the best sanctuaries to check out:
Australia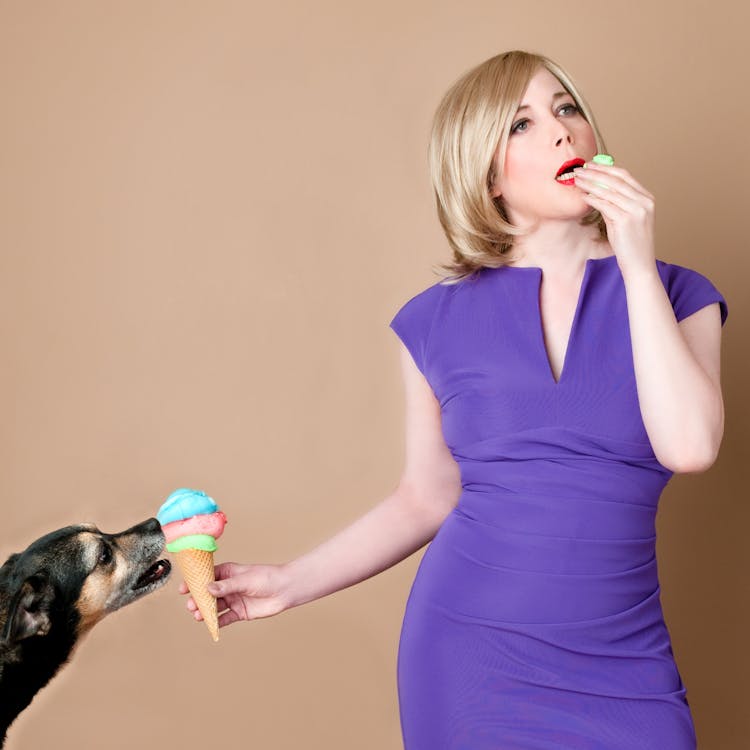 … and of course we can't forget our friends at Hunter Animal Rescue!
New Zealand
Now that you know where to look, here's a quick rundown of some of the main reasons you should consider adopting your new best friend, rather than buying them.
1. What practices do you want your money to support?
If you opt for a local breeder or pet store, your money will most likely end up going straight to something like a puppy mill, an unethical business where baby animals are stored in unhygienic, cramped and clumsy setups without sufficient access to healthcare and socialization. It doesn't matter that you plan on giving your new pet all the love in the world: Once you've contributed to this practice through your purchase, you won't be able to undo that damage.
2. Are you interested in being a superhero?
If you adopt an animal rather than buying one from a store, you're saving a life. In and around 3.7 million animals are euthanized annually in animal pounds and rescues because nobody has adopted them in time. The best way to save one of these lives? Give a shelter animal a home before it can be euthanized. As far as your new rescue pet will be concerned, you'll always be a superhero.
3. You'll get an amazing animal.
Rescue pets aren't "broken". Animal sanctuaries are generally filled to the brim with healthy, playful pets just waiting for their new playmate to come and find them. Most of the pets in a pound are there because of human issues like divorce or job redundancies, not because of any failing on the animal's part. In fact, many are even better pets than the animals you'll find in a store as they'll already be housetrained!
4. It's a whole lot cheaper.
Penny-pinching may not be the most "romantic" reason to choose adoption over shopping, but who's going to turn down a little financial bonus when they're already saving an animal's life? Buying a new dog, for example, can cost anywhere between $500 and $1,000 (USD), with prices varying depending on breed. Meanwhile, opting for a rescue pet brings that price right down to between $20 and $200 (depending on the rescue you go to).
5. #RescuePet #AdoptDontShop #Cute
This is more a tiny bonus than an actual reason to adopt, but it's still something fun to think about: Bragging rights. The only thing better than a cute selfie is a cute selfie with a dog. And the only thing better than a cute picture with a dog is a cute picture with a rescue dog. Posting the perfect picture to your Instagram account isn't a valid reason to adopt an animal, no, but it's definitely something you can look forward to doing once you've made sure you're in a position to give a rescue pet its perfect forever home.
6. Experienced animals are no less worthy of love.
Often, it's the older pets you adopt who are the most loving animals because they know you've saved them from a bad situation. They also tend to be a little easier to deal with and a lot chiller than they would have been when they were younger. When it comes to finding the perfect pet, age is just a number. Just because the rescue animals you meet in your local pound aren't kittens and puppies anymore, it doesn't mean they aren't ready to give you all the love in the world. If you give a rescue animal the happy home they've been looking forward to, they can finally begin to live their life.
7. Taking home an adopted pet can be easier.
If you bring a rescue pet home instead of a brand-new puppy, your household will thank you. As many of the pets in sanctuaries and shelters have had previous owners, there's a high chance your new rescue animal will already be housetrained, allowing you to skip the potty-training phase. It also means introductions will be simpler, as they'll already be used to meeting new people on a regular basis.
8. You won't just be saving one animal.
If you adopt your new pet from a pound or shelter, you'll be allowing that organisation to rescue another animal who they man not necessarily have been able to house before. When you adopt a pet rather than buying, you'll be saving not only your pet, but also one you've never even met.
As amazing as rescues and sanctuaries are, they aren't magical and their buildings do have to follow the laws of physics. They cannot take in an unlimited number of animals. As much as the charities behind pet rescues hate to turn away an animal in need, sometimes they have no choice if there's nowhere to keep them. This means that once a shelter reaches capacity, the pets in their care either need to be adopted or euthanized before any more animals can be taken in.