Rehabilitating Your Previously Abused Dog: A Few More Tips Saturday 04 February 2017 @ 09:24
Last month, we talked about identifying whether or not your rescue pet was once abused, and how to go about beginning its rehabilitation. Today, we're going to finish this series of posts by discussing a few more ideas for helping your dog in his journey to recovery.
Separation Anxiety
Just like humans, dogs are generally very sociable animals. They have a natural tendency towards living in family groups and since their domestication, they have evolved with us to work alongside us and live as smaller, furrier members of our families. This is why, given the choice, most family dogs would spend almost every waking moment in the company of their owners. Every now and then, you'll come across a dog who prefers the company of other dogs but very, very rarely will you come across a dog who prefers to be alone.
All the same, while these sociable animals prefer the company of others and should not be left alone for long periods of time, it should be possible for you to leave them own for a short period of time without them going off the rails. If this happens, your pet is showing signs of separation anxiety.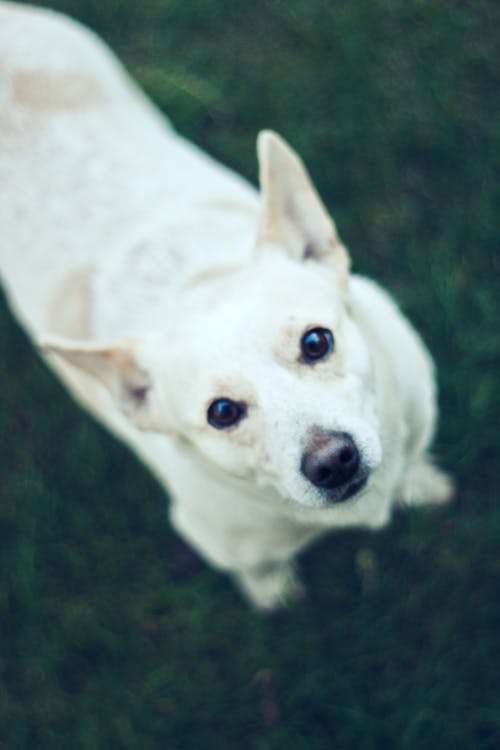 A simple solution for a dog displaying separation anxiety is to arrange for him to have plenty of entertainment and things to do while you are away. If the problem persists, though, you may have to look into some more solutions!
Fear of Strangers
It's common for dogs to feel uncomfortable around strangers, especially if your dog has previously suffered some form of abuse. Often, this fear is made worse by both the stranger and the owner failing to read the dog's body language. Your dog will try to signal to you and others that he is frightened by panting without being overly warm, furrowing his brow, lowering his gaze or tensing his body. He might try licking his lips, darting his eyes or yawning. His ears will suddenly move back or he will cower or move more slowly than usual. Then there'll be the sign that everyone knows to look for: the tail between his legs. All of these are signs that your dog is scared or anxious, and should not be ignored if you care for his wellbeing.
If your dog is showing signs of being terrified of the people you encounter, it is your responsibility to protect him from their advances, no matter how well-meaning.
Building Confidence
You can further improve your pup's confidence by employing a policy of "reverse dominance", giving him everything he needs or wants free of charge. Don't make him work for the food, love, attention and care he needs to survive and grow. Your dog should always have access to these things at no cost.
If you feel your dog is ready to build his confidence through training, "clicker training" is a great method to use. As explained by Blue Cross:
"Clicker training is a positive training method based on rewarding an animal for good behaviour. Your pet learns to understand that the sound of the click means "that's right" and that a food treat is coming."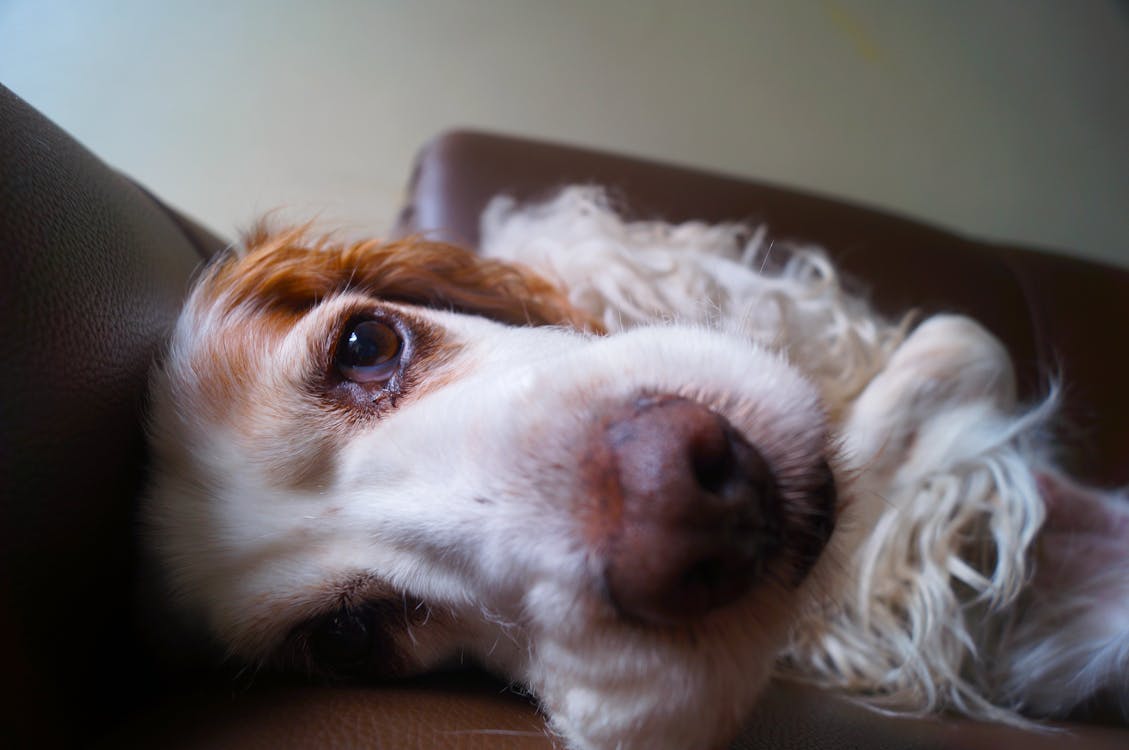 You can find more information on this training method with Blue Cross. This training is designed to help empower your pooch by allowing him to find ways of earning awards. Often, once a pet has figured out how the game works, they'll begin to enjoy the game itself rather than simply its rewards. As well as empowering your pet and encouraging good behaviour, this training method is a great way of improving non-verbal communication with your dog (though you may add vocal signals later in training).
While it is important that you improve your dog's confidence and happiness, it's also vital that you do not do this at the expense of his basic biological needs. Dogs are naturally active animals and need a healthy diet and aerobic exercise - preferably around 20-30 minutes of running exercise - every single day.
Reunions
Above all else, our aim is to make sure as many pets as possible get to be with their perfect families, and this includes reuniting wandering animals with their worried parents. Here are just a few of our recent success stories!
Mitch
"This is a great service. Turns out he was stolen and ran from this place and a nice honest person looked after him until Monday of which they in turn rang the council. Thank you very much."
Comet
"You guys helped a lot like I called up the vets and they had already put up posters ts just the cheeky guy rocked up home this morning"
Steve
"Your site was great in generating flyers, thank you so much! She came back home after a wild night in Bulimba."
Pearl
"A big shout out to the amazing community we live in. Santa gave me the best gift ever, our beloved PEARL is home! She flew all the way to Winston Hills & landed on the door step of a beautiful family. With the persistence & kindness of them & their neighbour, they searched on the net to find one of my many 'lost bird' ads. We received the phone call this morning & my girls & I screamed the house down with excitement.
Thank you to everyone, people we don't even know, who went for walks to try to find Pearl, and shared our ads. This just reminds me yet again of what a wonderful place/community we live in. Thanks again everyone, from the Hugo's! Xx"
Emily
"From New York we used your service to lodge an alert about our lovely Emily. Within 24 hours we had been alerted that she had been found and was well. Many thanks for the service"