How do I keep my cat calm at bath-time? Saturday 18 March 2017 @ 00:00
Last week we talked about how to go about combing and brushing your long-haired cat after meeting Russia, a 4kg Domestic Medium Hair. Russia was our Pet of the Month for February, and is currently on trial in Booragul with thanks to Hunter Animal Rescue. He was born back in March 2013 and has grown into a happy boy with a great love of smooches. The only thing bigger than his heart is his stunning hair, which needs a fair amount of brushing and pampering in order to keep it from getting matted. This week, we're going to continue our discussion about caring for cats with a longer coat, just in case you ever end up with a cat like Russia.
Bathing a Long-Haired Cat
Wait! Cats clean themselves, they don't need baths!
Well, sometimes they do. Many cats don't actually end up with the best hygiene regardless of their natural tendency towards grooming. Cats with this problem can end up struggling with sticky, greasy coats. Furthermore, if your cat has a weight problem, they'll only be able to groom the areas they can reach. Without regular baths, the back half of a fat cat can become matted, causing their skin to flake and get infected.
There's a good chance your long-haired friend may need to be bathed, as they can end up with feces, litter and other undesirables stuck in their fur. Certain cats, such as many Maine Coons, will love being bathed if you get the water warm enough. However, it'll come as no surprise that a lot of cats will hate the experience and may claw and bite you for trying. You'll find you get the best results if you introduce the experience of bathing to your cat when they're just a kitten.
It's generally necessary to take a couple of precautions before you try to bathe your cat. Always remember that no matter how sweet and friendly your cat usually is, surprising things can happen when they get stressed or upset. With this in mind, it's a good idea to ask for help when taking on this task - after all, two heads are better than one! As the bath will be a stressful experience for both you and the cat in question, it's also a good idea to set up everything you need in advance, rather than expecting your feline friend to sit and wait in the tub patiently for you to find your supplies.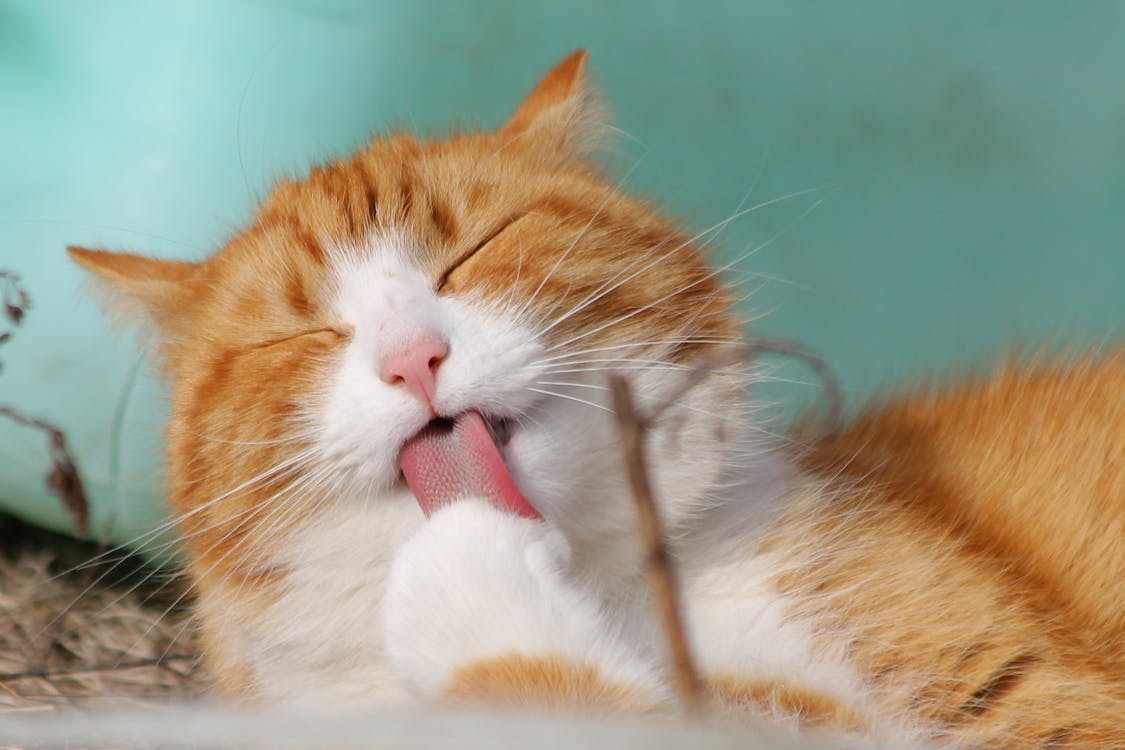 If your cat is likely to be particularly anxious about the bath, it can be a good idea to use a product like Spirit Essences' Scaredy Cat or Comfort Zone's Feliway Spray - products which soothe and calm a worried cat. These can make the task a far less stressful experience for both of you.
The ideal pet-bathing setup would involve a raised tub, which would allow you to wash your cat without risking back pain. Most pet owners do not have access to a raised tub, but you could consider using your kitchen sink as a handy replacement which will save you from bending over to use your bathtub.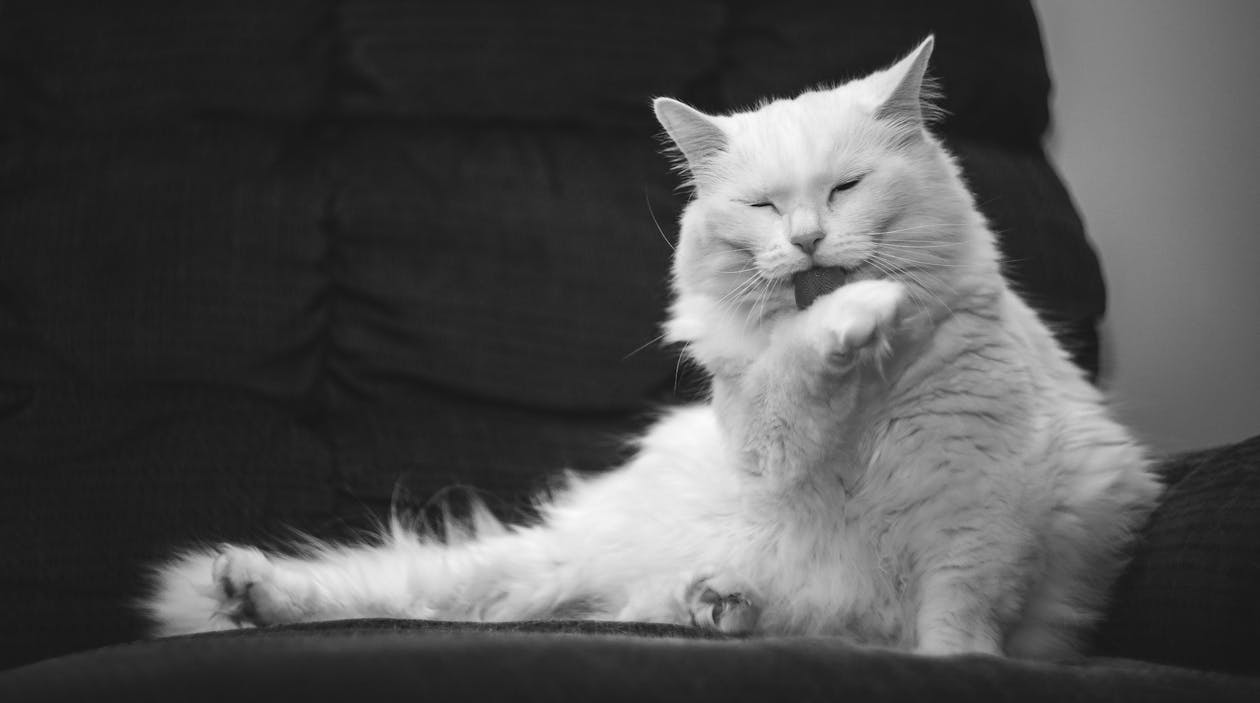 It's also a great idea to lay something down on the bottom of the sink or bathtub so that your cat will be able to sit and stand on a less slippery surface. This doesn't need to be an expensive piece of equipment: an old hand towel will suffice. The water you use should be only slightly warmer than room temperature so as not to scald your cat or startle it with cold water. Make sure you also have a second, dry towel to hand so that you can dry your cat as soon as the bath is finished.
When you're picking shampoo for your cat, you need to make sure you use one that is cat-friendly. It should be one with no added colour or scent, no sulfates, no additives at all. Keep an eye out for shampoos that are mild and gentle, preferably organic and always designed specifically for cats. Never use a shampoo designed for humans, as you need one with the correct pH balance for your cat.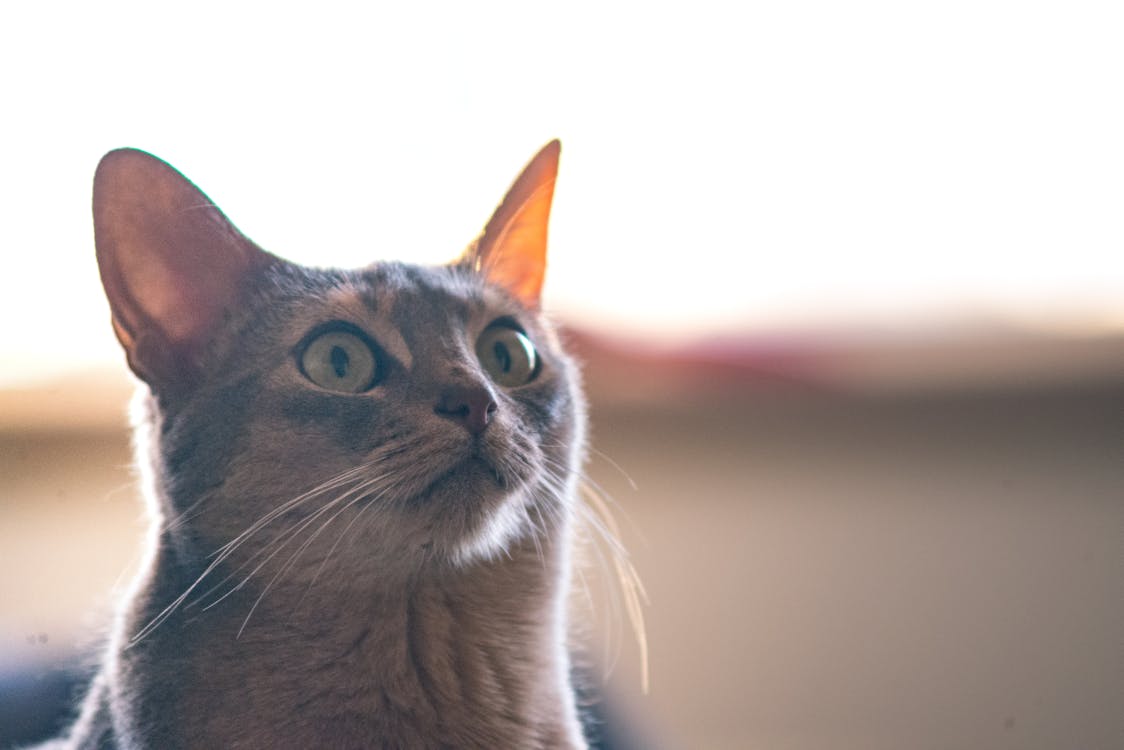 If you put all of these precautions in place and your cat still flips out, you need to just let them go. A distressed and angry cat will do all it can to get free, and those claws and teeth can do some real damage. Your safest plan is to step back and try again when your cat has calmed down.
Reunions
Above all else, our aim is to make sure as many pets as possible get to be with families who will love them and give them all the care they need no matter what, and this includes reuniting wandering animals with their worried parents. Here are just a few of our recent success stories!
Timmy Puss Puss
"I felt at ease that over 200 people were notified. One if my Neighbour's that I handed the flyer to got the notification so I was very happy with the service"
Petunia
"Thanks for your help. Petunia has now been found safe and well.
Thank you so much."
George
"Fantastic service.
He was found inside a neighbours house a few doors down."
Casper
"I used your tips and the people rang me after identifying Casper on the council website- he had spent several days/ nights on their roof. Thank you I think you provide wonderful guidance when faced with the predicament of a lost family member."
Alfie
"Thank you for your wonderful service, Alfie has returned home after being missing for 30 hours, he is in perfect health. Thanks again for your support. Sharen xxoo"