Living with a Shy Cat Thursday 15 June 2017 @ 09:41
If there's one thing that gets our tails in a twist, it's hearing the term "scaredy cat" used as an insult! There's nothing wrong with being a little shy every now and then, and a cat's survival instinct is one of the things that makes them the unique little creatures we have come to love. Take Misty, for example. Misty is our current sponsored pet with Hunter Animal Rescue, and she's a deeply affectionate little girl who can be a little shy from time to time. It's one of the (many) things we love about her!
For Misty, being shy just means she can take a little while to settle into a new home, and that's fine. It's when your cat seems constantly on-edge, feels the need to hide and is unable to build trust with its family that you may need to worry. Most of us will have come across a cat with this level of shyness before, either as a pet of a friend or part of our own family. These special cats are often particularly common in pet shelters, either having been abandoned in frustration or converted into a shy cat through the stressful experience of living in an animal shelter.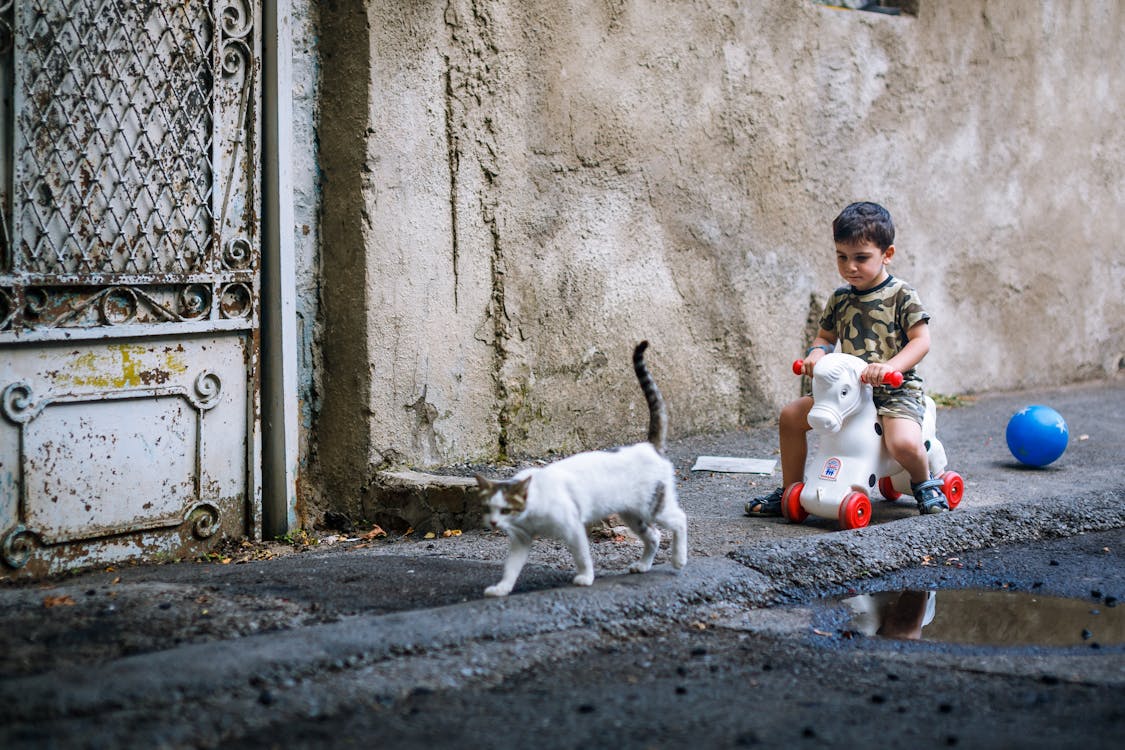 If you're thinking about adding a new furry friend to your family, it is vital that you put a great deal of thought into the type of cat you choose. Some cats are fearless and full of beans, and will fit in perfectly to a home with dogs, action, noise and children. Some cats, however, can be a little more sensitive.
A cat can be shy for any number of different reasons. Perhaps she was abused by a previous owner, or experienced a traumatic event. Maybe she wasn't properly socialised in the first few weeks of her life. Some cats even have a genetic predisposition towards being particularly timid.
Unsurprisingly, shy cats tend to thrive in fairly calm, quiet homes more often than they do in rowdy households full of parties, shouting, children and dominant pets. If you know you're dealing with a timid cat, it's best to avoid sudden movements and loud noises, and it's definitely important that the family dog doesn't try to chase or roughhouse even if he is only playing!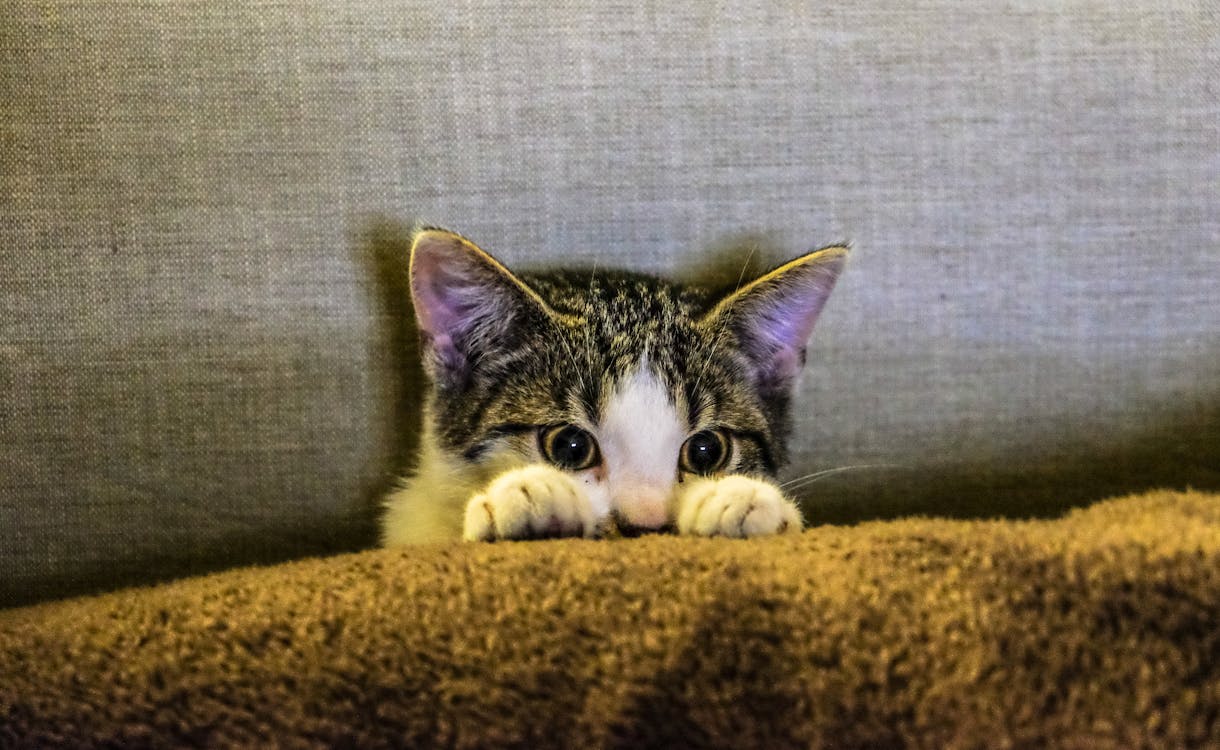 Never leave a new cat on her own with other pets until you're absolutely certain the pets are comfortable with - and no threat to - each other.
Importantly, if your cat is prone to running away and hiding, you mustn't ignore these behaviours. This most likely is not a behaviour that will go away over time, and your cat doesn't simply need to "get used to" the things she fears. The more times it happens, the more time she'll spend hiding, and the more difficult it will be to calm her down.
Whether or not they're particularly shy, cats are generally sensitive to new experiences such as new sounds, smells, routines, tastes and environments. These are all things that you'll need to take into consideration when you bring home a new cat, or if you need to send your current cat to live with someone else for a short while.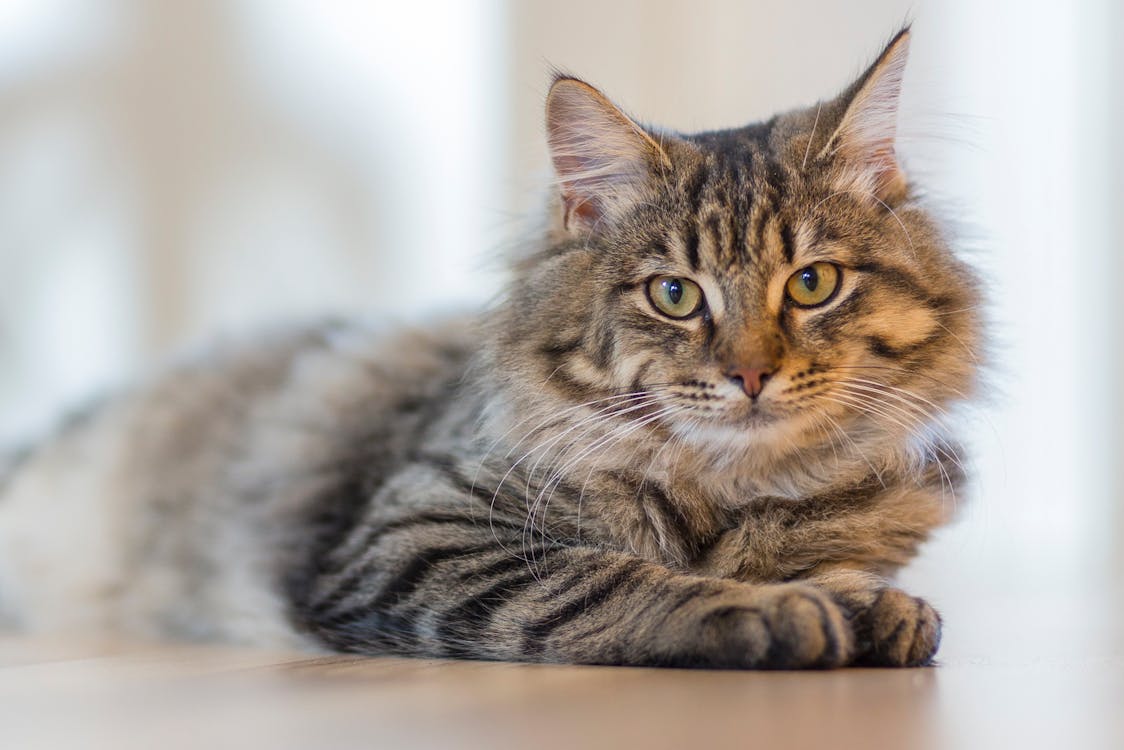 Often, you can make these changes a little easier for your cat to handle by setting up a special living space, even if it's only for the first week-or-so. Try arranging her litterbox, toys, food and bedding in a spare bedroom or other unused (or at least lesser used) space, and don't let guests bother her too much. This method will let her get used to her new conditions in her own way, at her own pace. As your cat gets used to her surroundings, you can introduce her to all of your family members one by one, making sure to keep these meetings quiet and calm.
Just like you and me, every cat is an individual and will grow and learn at its own unique speed. If it feels like it's taking too long for your cat to overcome its shyness, don't be discouraged! Just keep working together and your cat will be your best bud in no time at all.
Reunions
Above all else, our aim is to make sure as many pets as possible get to be with families who will love them and give them all the care they need no matter what, and this includes reuniting wandering animals with their worried parents. Here are just a few of our recent success stories!
Carlos
"was contacted on the site."
Billy
"Billy jumped onto a person's arm in the area. His sister looked for lost parrots in Lane Cove and saw the listing. We just picked Billy up and couldn't be happier."
Nala
"**UPDATE - NALA IS FOUND **
Nala was hiding in a shed.
She was too scared to make a sound for 6 days!
Thank you to the couple that saw my post and checked their house and shed.
It took me a few times calling her name for her to come out of hiding.
Please remember to check your houses and sheds for missing pets. This is a success story
Thank you to the whole community for helping me in my search for my fur baby.
She is so happy to be home. She hasn't stopped meowing!"
Simba
"his dady spent six hours roaming the streets to find him, 8 cats and one bunnie rabbit later he found him :) but the comfort of knowning a service like this exisits and the tips it gave on locating a cat were really valued"
Roxy
"It was reassuring to feel others a part of the search. Thanks to Bec for her sighting....which turned out not be Roxy. After 5 anxious days Rox came home overnight. She is so timid her disappearance was unusual and distressing. I will now be vigilant and regularly check with LPF to support others."