How can I tell if my rescue dog was abused? Wednesday 04 January 2017 @ 07:46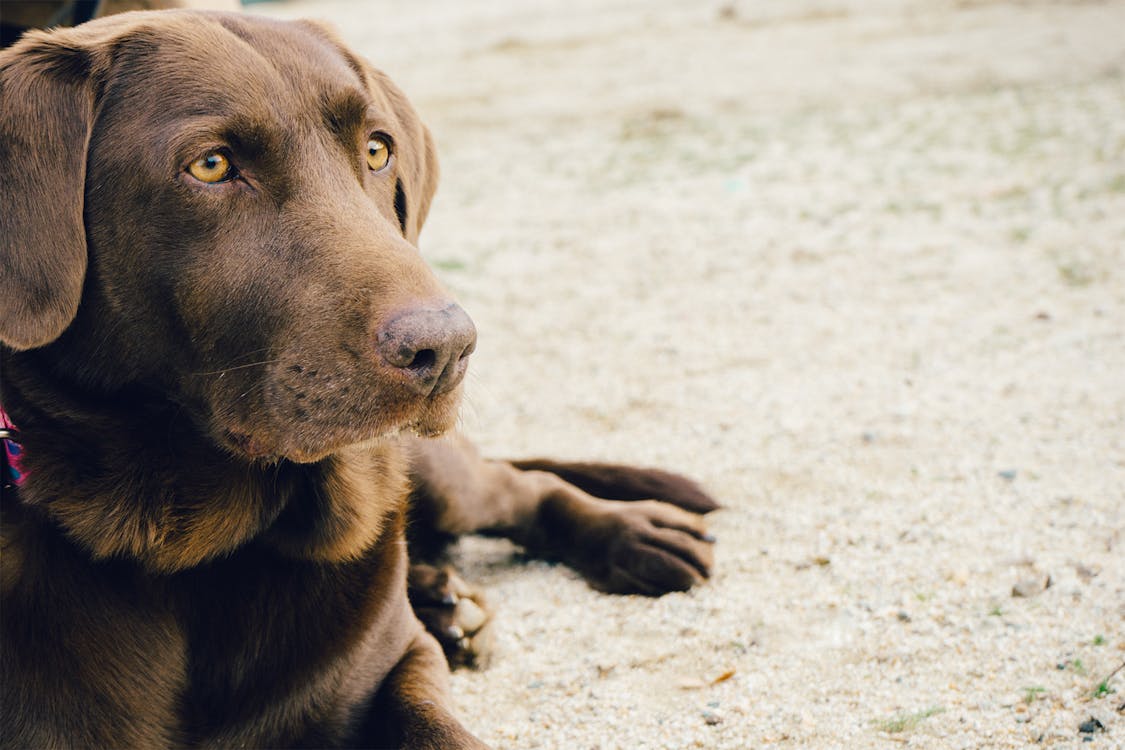 Choosing to adopt a pet from a pound or shelter rather than simply shopping for a kitten or pup that you consider to be cute has so many benefits. Having the opportunity to offer a once neglected or abused animal the love and care they deserve is just one example!
For the past month, our sponsored pet has been Lucy, a Staffy Cross supported by Hunter Animal Rescue (HAR). HAR have reason to believe that at some point, either in a previous home or while living as a stray, she had to deal with a certain amount of neglect or abuse. This meant that when she first came into their care, she had a tendency towards scavenging for food, acting nervous and cowering from loud noises. Over time, she has managed to settle in and become a little calmer, showing that it is possible to provide a pet with the love and support they need, no matter what they have experienced in the past.
Sadly, pets who have had experiences like Lucy's are fairly common, with many animals suffering some form of abuse at one point or another. Physical abuse including punishments and beatings happen all too often, while the complex abuse of animal neglect is more common still. It's important to remember that the cruel effects of this maltreatment can last for the entirety of a dog's life, even if authorities do manage to remove the pet from it's abusive home.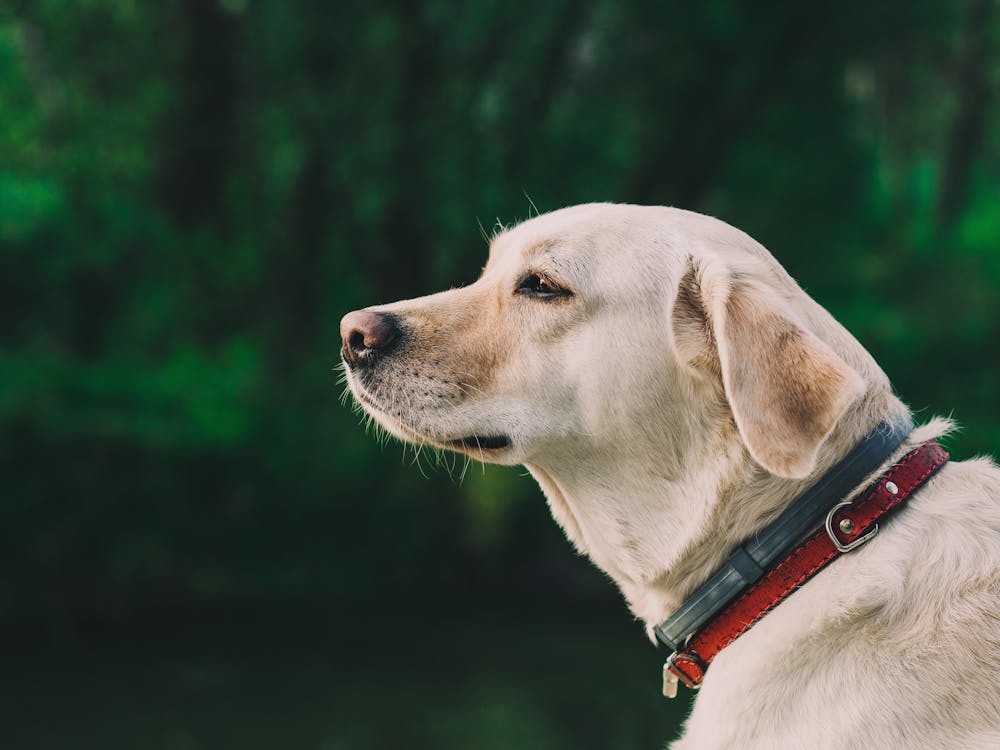 The impact that neglect and abuse can have on a dog in the long run often hinges on the age the dog was when the abuse took place. Often, dogs who experienced abuse at an older age have a remarkable ability to bounce back from terrible situations with relative ease. Meanwhile, dogs who experienced abuse at a younger, more sensitive stage often never recover fully and exhibit lasting mental scars. It is common for these dogs never to recover fully from their bad treatment.
If you are knowingly adopting a rescue dog who has previously suffered from abuse, try to remember that abuse comes in a great many different forms. The following are just a few examples:
Maternal deprivation by weaning a pup unnecessarily early;
Depriving the dog of necessary learning experiences and training;
Punishing the animal physically or verbally by shouting or beatings;
Inflicting pain or stress on the animal either on purpose or thoughtlessly;
Failing to provide the proper level of maintenance and care (neglect);
Physically restraining the animal, e.g. locking it in an undersized crate or cage, keeping it tied up;
Partial or complete social isolation.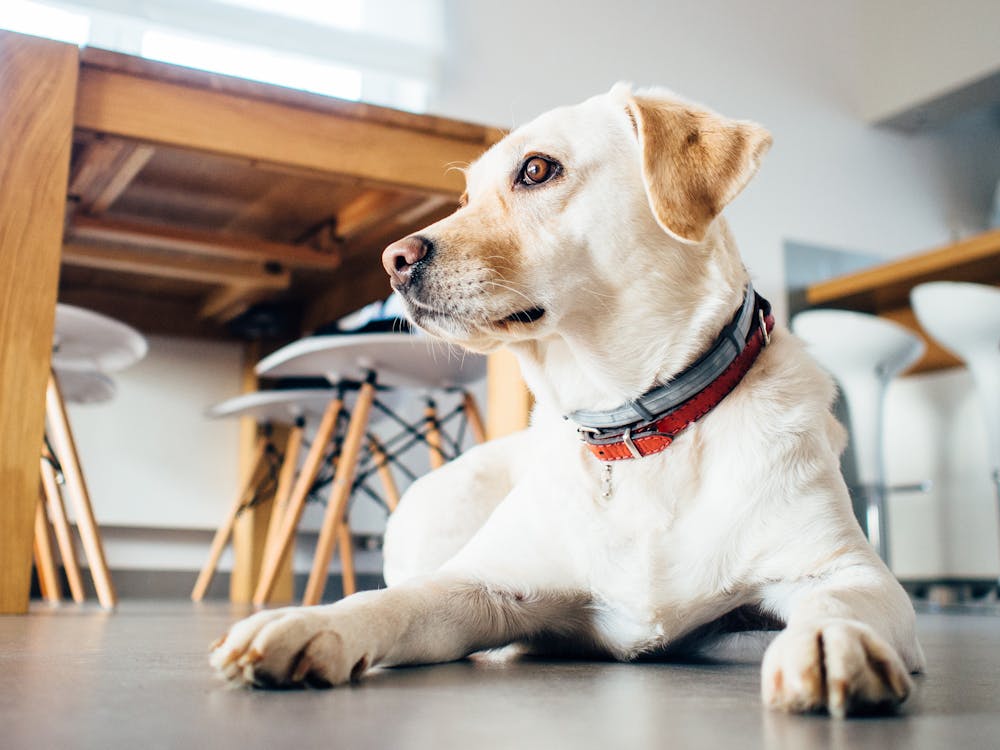 No matter what species your pet is, its response to abuse will no doubt be the same: social withdrawal and anxiety, depression, lack of interest in physical activities, mistrust. In some cases, a dog who has been severely abused will crouch in the corner of a room and refuse to explore or experience its surroundings. These behaviours can apply not only to individual rooms and enclosed spaces, but to the whole world, with the animal displaying a fear of open spaces. Your animal may exhibit no interest in playing or socialising - indeed, they may not even know how to. Typically, an abused animal will stay quiet, timid and vigilant at all times.
These signs and symptoms are good indicators that a dog has been abused in the past. Additionally, there are some more specific symptoms that your pet may exhibit, which could point to the specific type of abuse he or she suffered. For example, if the nature of a rescue dog's abuse was that of neglect at an early age, they may grow anxious that this neglect will happen again. As a result, a dog can become excessively attached to an owner and experience severe separation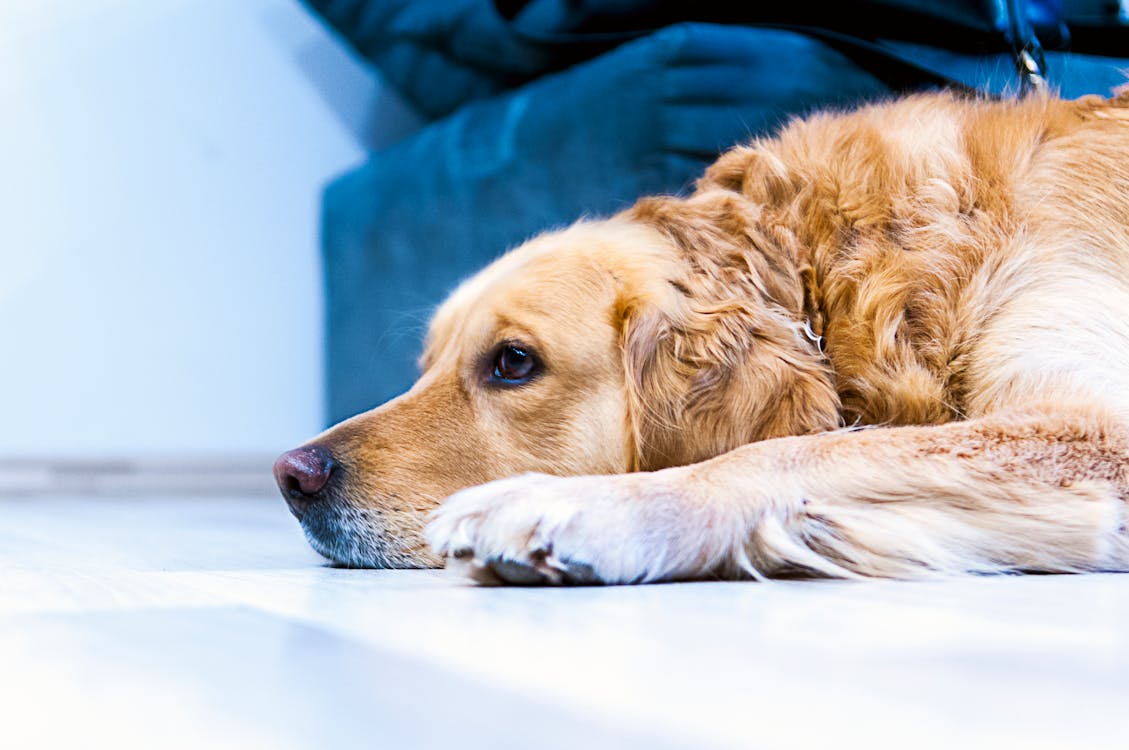 anxiety, or simply grow afraid of being left on their own.
Whatever symptoms your dog exhibits, it is important that you work through these issues and anxieties together. The effects of abuse and neglect on any animal can be serious and devastating. Even once a previously abused pet finds a safe forever home, the impacts their experiences may have had on their behaviour can threaten their lives more severely than the initial abuse. They have not had a chance to learn the appropriate responses to a number of situations, and will rely on you to show them how to react in a safe and measured way.
Reunions
Above all else, our aim is to make sure as many pets as possible get to be with their perfect families, and this includes reuniting wandering animals with their worried parents. Here are just a few of our recent success stories!
Narla
"We have posted everywhere on social media and no calls. Pounds and vet not opened lady had our dog safe and found us through this website. Thank you so much for helping us find a member of our family"
Duncan
"Once again thank you so much for your service. Our dog suffers a bit from wanderlust and if given half a chance will go out exploring. One thing we have learnt is you have to get on this quickly and get the message out - which is why your service is great."
Chinta
"Wow...So we're all out in the street helping our neighbour search for his dog Chinta...LPF felt like a faint-chance but we were desperate.
Within 10mins of posting the alert, I got a call to say someone had her. My neighbour is an elderly man and Chinta is his only company. What a great service. Would absolutely recommend"
Syrah
"Got Syrah back! She is home safe and sound.
Many thanks to all who helped and shared. It was directly from one of these sites that she was located."
Roger
"I will forever be grateful for this site. I couldn't believe our luck. Our boy had been missing for 4 nights, he'd missed 8 doses of his insulin and we were really worried about the state he'd be in. I signed up to your website and less than 3 hours later a man rang saying he'd found our boy. I'm so grateful to you and to the couple who found him and gave him shelter and water. From the bottom of my heart, thank you."