Keeping On Top of Your Kitty's Dental Health Saturday 30 December 2017 @ 11:09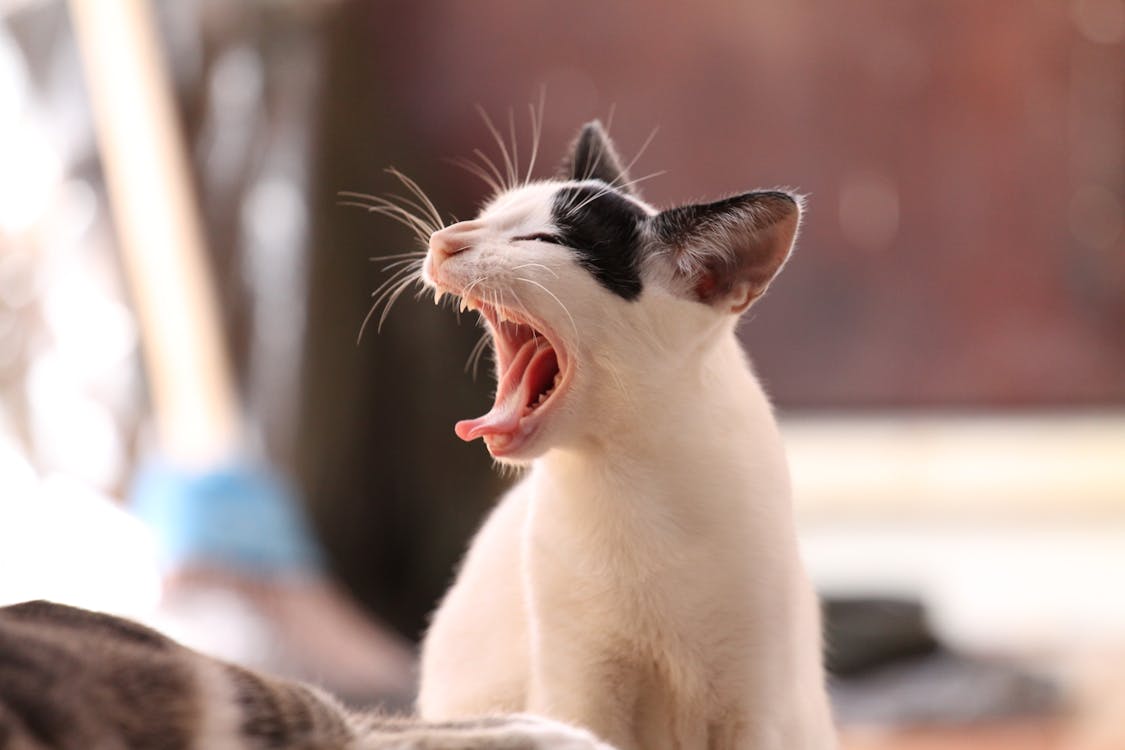 In our last post, we met Ciarra and Keisha - two ten-year old female Birman X cats featured through Hunter Animal Rescue. These kitties need to be rehomed together with an adoption fee of $200. It's not yet known if these friendly felines would be suited to a home with children (or birds), but they do like near-constant human interaction so they'll be sure to give plenty of love to whoever takes them in.
Ciarra and Keisha haven't been adopted yet, so if you'd like to meet them there's still a chance you can - just check out their page on Hunter Animal Rescue's website! Ciarra has recently returned from a trip to the vet and is in great condition, having only needed a descale, polish and one tooth extraction. She is well on the road to recovery by now, but in honour of our fallen comrade (Ciarra's tooth) we thought it might be a good idea to talk a little bit about the best ways to care for a cat's dental hygiene.
How to Spot Dental Issues in Cats
Severe dental diseases in cats can lead to much more serious issues if they aren't dealt with properly, such as complications with the kidneys and heart. This is why it's so important that you keep an eye on your cat's teeth, and that they have access to frequent dental checks (especially for older cats). Before any of this happens, though, your cat will begin to have incredibly bad breath - a sign of advanced dental disease.
Just like our own, a cat's teeth will slowly gather plaque over time. If this isn't removed it will irritate the gums by turning into a harder tartar, which can cause tooth loss and gingivitis. If this happens, you may notice your cat beginning to chew on one side of their mouth, lose weight due to difficulty eating or consistently drop food out of their mouth.
The first step in preventing this is to learn how to identify potential warning signs and how to keep the teeth in the best condition possible. Symptoms other than bad breath that are worth noting include yellow-brown tartar, drooling and reddened gums.
However, some cats will refuse to show their discomfort even if they develop severe dental disease. It's not uncommon for cats to hide their pain if they're unwell.
If you do notice any problems with your cat's teeth, you should take them to the vet as soon as possible. The vet will know what needs to be done, whether that's using ultra-sonic vibration to de-scale (remove tartar and plaque) or removing any damaged teeth.
Get Your Furry Friends Used to a Cleaning Routine
In many cases adult cats will have a bigger problem with this than younger kitties, so it's a good idea to get them started at a young age. This actually isn't as difficult as it sounds. You can make the experience a little more pleasant for your pet by dipping your finger in tuna water first, so they come to associate the action with a pleasant taste.
Keep in mind that older cats may need their teeth cleaned more often than kittens. Try to find toothpaste that's made specifically for cats, and rub this on their teeth and gums using some gauze or a finger cot. This is the best option. However, if your cat really won't let you brush their teeth and becomes violent, fearful or agitated with every attempt, there are other options.
It's possible that your vet will suggest a dental formula food. Certain vets will prescribe a special formula you can add to your cat's drinking water to aid dental care by discouraging bacteria and breaking down plaque. You'll just have to make sure your cat doesn't stop drinking because of the taste of this additive, because dehydration will help nobody!
Some treats will contain ingredients like selenium, antiseptics, taurine and Vitamin E to try and cut down on the amount of bacteria in your cat's mouth. There are special treats out there that have a rough texture designed to control the buildup of tartar, freshen the cat's breath and remove plaque. Some companies have also produced dental sprays which can be squirted into your cat's mouth every day to fight the buildup of plaque.
Foods with larger pieces, or "nuggets", can be good at reducing plaque by getting your cat to chew more. No matter what method you use to keep your cat's mouth clean and healthy, make sure you take them for a dental checkup at least once per year.
Examine Your Cat's Teeth
Routine cleans and keeping a general eye out for signs of bigger problems are one thing, but the best way to make sure your furry friend has healthy teeth is to actively check them. If you have a cat who shows affection by pushing you with their head, this can make things a whole lot easier as moving their head with your hands won't be so foreign to them.
Be sure to keep your cat as relaxed as possible when you're doing this, so that they're more likely to allow you to do your thing.
That said, you should never just stick your finger in your pet's mouth without making sure they're okay with it first! Having a close bond with your cat won't save you when they accidentally/instinctively close their mouth with your hand inside.
One way of examining your cat's mouth is to gently lift the flaps of their gums (while they're sitting calmly and comfortably) and gently examine the teeth you can see this way. Examine one side fully before checking the other, so that you aren't poking your cat too many times. Things to look out for include unexpected lumps, sore-looking areas, chipped or broken teeth and discoloured gums.
While it's unlikely you'll be able to see their entire mouth, you should still be able to get a good idea of what's going on.